Hilarie Burton of Hallmark claimed that she was fired over inclusivity demands. This is the second controversy from the channel. Earlier, it received a backlash for its gay wedding commercial.
Burton shared a series of tweets regarding her Hallmark job.
"Just going through some old emails from a #Hallmark job, I was "let go" from back in January. I had insisted on an LGBTQ character, an interracial couple, and diverse casting. I was polite, direct, and professional. But after the execs gave their notes on the script and NONE of my …"
She commented on her post, "Requests were honored, I was told, "take it or leave it." I left it. And the paycheck. Shitty being penalized for standing up for inclusivity. I wanted that job. It was close to my house. It paid well. It was about the military, which you all know I hold dear. But?"
Burton added I'd walk away again in a heartbeat. The bigotry comes from the top and permeates the whole deal over there. I've been loudly cheering for @lifetimetv all year because they heard my concerns + RALLIED! Do you want inclusive Christmas magic?! We got it. Love is love, #receipts."
Her last tweet was, "Key point here: I have a wonderful husband @JDMorgan who works his ass off, so I have the luxury to choose morals over paying bills. Not everyone has that! Nor should we be forced to be dependent. If I had to cover our mortgage and were told, "take it or leave it," I'd be fucked."
There were some comments which supported her " I fell in love with Peyton, but falling in love with Hilarie has been even better. Thank you for being a wonderful ally to our community. You put others before yourself even when it comes to your career. I can't wait to see all your future projects because you are amazing" and appreciations like this "Thank you for standing up for us, Hilarie. We need more allies like you". Likewise, other people were not so happy about the ads and her support "Can you please stop insisting on "interracial couples"? That's not the Hallmark of diversity/inclusion, contrary to popular belief. It's okay to include non-white characters in the cast, in relationship with a partner from their group."
A part of the conservative American Family, the One Million Moms, asked Hallmark to stop airing the ads. According to the official respond regarding these kinds of ads, "The debate surrounding these commercials was distracting from the purpose of our network, which is to provide entertainment value."
On Sunday night, Hallmark apologized for those commercials and announced that they would be working with GLAAD and, according to them, "to represent the LGBTQ community across our portfolio of brands better." They added, "Hallmark will be reaching out to Zola to reestablish our partnership and reinstate the commercials."
On the other hand, Hallmark didn't make any comment regarding the allegations of Burton yet.
BLACKPINK With a Hat-Trick As They Once Again Retain The #1 Spot In NEW K.ID's Weekly Chart
NEW K.ID, the No.1 TV channel for all K-Pop entertainment and source (https://cutt.ly/NEWKID), announced its weekly chart for the 3rd week of August.
BLACKPINK retains its #1 spot in the NEW K.ID's weekly chart for three consecutive weeks as they tie with WINNER's previous record. BLACKPINK has announced a new single dropping on August 28th which will be a collaboration with American pop star, Selena Gomez. Selena Gomez also recently teased her collaboration with BLACKPINK on her Instagram post captioned, "SELPINK pulling up soon. 8/28".
Following their release of the single, BLACKPINK will be releasing their first debut album on October 2nd.
PENTAGON, SHINee, GWSN, and N.Flying all retained their spots in TOP5. The 6th place, WINNER, celebrated their 6th year debut anniversary. MINO posted a photo of WINNER on his Instagram, celebrating the time and unforgettable memories that they have spent together for the last 6 years.
Ranked at #9, SF9's Rowoon has been named as 'The North Face white label's F/W' model and its brand ambassador. With a height over 6'3'', Rowoon not only has a youthful personality but also has various talents as he can both sing and act in various entertainment fields. The North Face saw that Rowoon's versatility perfectly matched its brand image and decided to partner with Rowoon.
Coming in at #10, DAY6's sub-unit, Even of Day, is releasing a new album, 'The Book of Us: Gluon – Nothing can tear us apart' on August 31st. All 7 songs in the album are written and produced by the Even of Day members. Young K is expected to play guitar in place of Sungjin and Jae. JYP's representative commented, "Young K showed his expertise on the bass guitar and will continue to play more instruments." It was also mentioned that Wonpil's synthesizer and Dowoon's electronic drum will be key in this album.
Additionally, in last week's '2020 SORIBADA BEST K-MUSIC AWARDS', GWSN and LOONA won New Wave New Artist Awards while GFRIEND took the main prize (bonsang) home.
NEW K.ID, the only TV channel that allows viewers to enjoy K-POP Idol-related content programming 24/7 and exclusive episodes curated from 10K+ videos, is available at CH 511 for free on LG Smart TVs and XUMO apps on all Internet-connected devices.
Death after unmasked arrest – Mexico Floyd
The official reason for the arrest revealed by the police is not known, but the video footage posted on social media at the time of the arrest suggests that the reason is "not wearing a mask."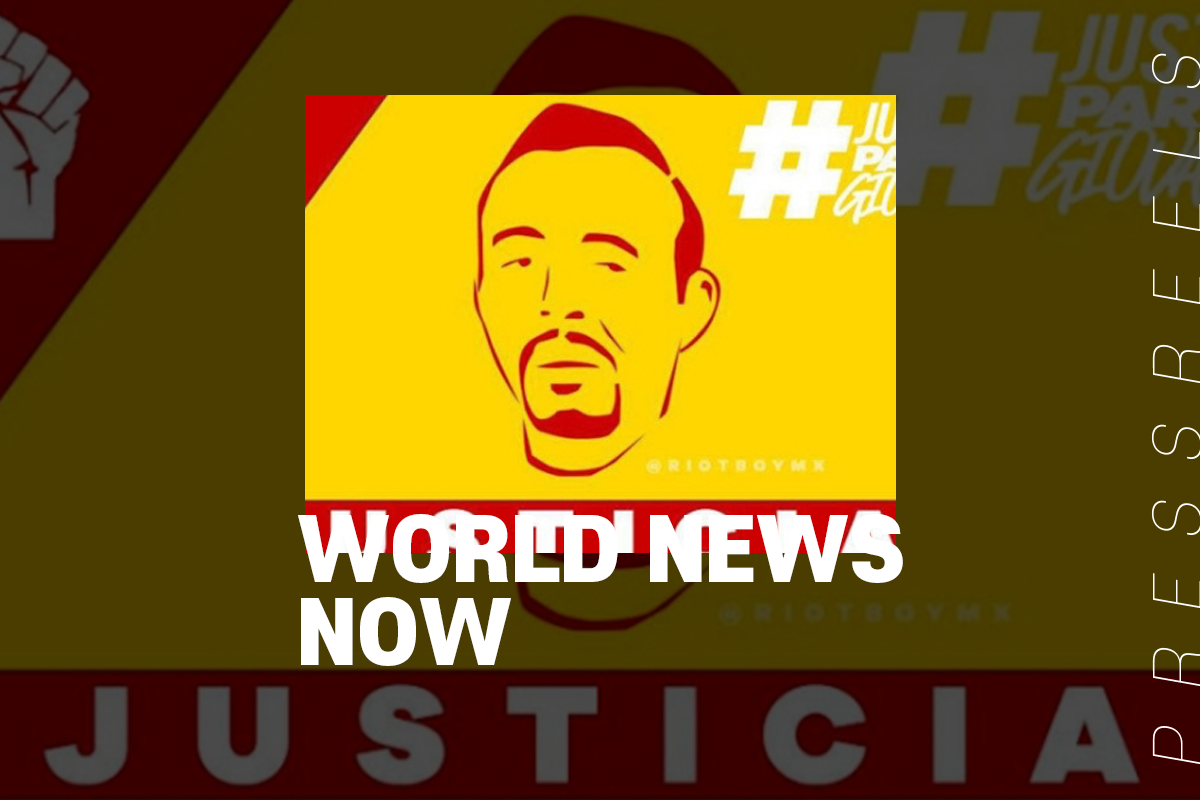 Amid a stir across the U.S. over the "George Floyd" incident that killed white police abuses, similar cases of abuse of public power have been revealed in Mexico, sparking public outrage.
The daily El Universal has been protesting against the incident since it was belatedly revealed that construction worker Giovanni Lopez died the next day after being arrested by police in Guadalajara, western Mexico, on April 4.
The official reason for the arrest revealed by the police is not known, but the video footage posted on social media at the time of the arrest suggests that the reason is "not wearing a mask."
Death of George Floyd
On May 25, 2020, George Floyd, a 46-year-old black man, died in Minneapolis, Minnesota, after Derek Chauvin, a white police officer, knelt on Floyd's neck for almost nine minutes while Floyd was handcuffed face down in the street