Original Interview
---
It's already been a month since the year 2021 has bright. It seems that time is passing fast, but fans must have waited a long time for Golden Child's new song to come out. Isn't it really cold these days? Let's 'Burn It' with Golden Child's interview.
While we were living our daily lives, Golden Child worked hard to prepare for the new song. Personally, the music video in the form of a dramatization with impressive members' acting was cool. Felt the tension when the zombies were chasing and the desperate desire to protect someone. I remembered my favorite masterpiece game, 'The Last of Us.' Sorry for the introduction got too long. We prepared an interview with Golden Child, who returned with a new song three months after 'Pump It Up.' Let's look forward to it.
---
#about_Golden Child
Q. Please say hello to the fans, and the ones who will be into you!
---
Everyone
Hello, We are Golden Child!
Dae-Yeol
Hi, I'm Dae-Yeol of Golden Child
Y
Hello, I'm Y of Golden Child
Jang-Jun
Hi, I'm Jang-Joon of Golden Child
TAG
Hi, I'm TAG of Golden Child
Ji-Beom
Hi, I'm Ji-Beom of Golden Child
Dong-Hyun
Hi, I'm Dong-Hyun of Golden Child
Joo-Chan
Hello everyone, I'm Joo-Chan of Golden Child
Bo-Min
Hello everybody, I'm Bo-Min of Golden Child
Jae-Hyun
Hi, I'm Jae-Hyun of Golden Child
Seung-Min
Hi, I'm Seung-Min of Golden Child
Q. It was only three months after 'Pump It Up' but I can't feel your absence because of 'Woolim The Live' and the original contents you provided. How have you been for preparing your coming back?
---
Jae-Hyun
Hello, I'm Jae-Hyun of Golden Child. We just finished our schedule for 'Pump It Up' recently, but we came back super-fast. We received the choreography and practiced, and we spent 3 months building unity among the members.
Q. What changes have you made to prepare for this album? Which member has changed the most?
---
Y
Yeap, This is Y speaking. I think the member who changed the most is probably Bo-min. He always had black hair, but now he bleaches and has blonde hair. The atmosphere seems to have changed completely. And through our new song 'Burn It,' I would like to deliver a hopeful message to all of you.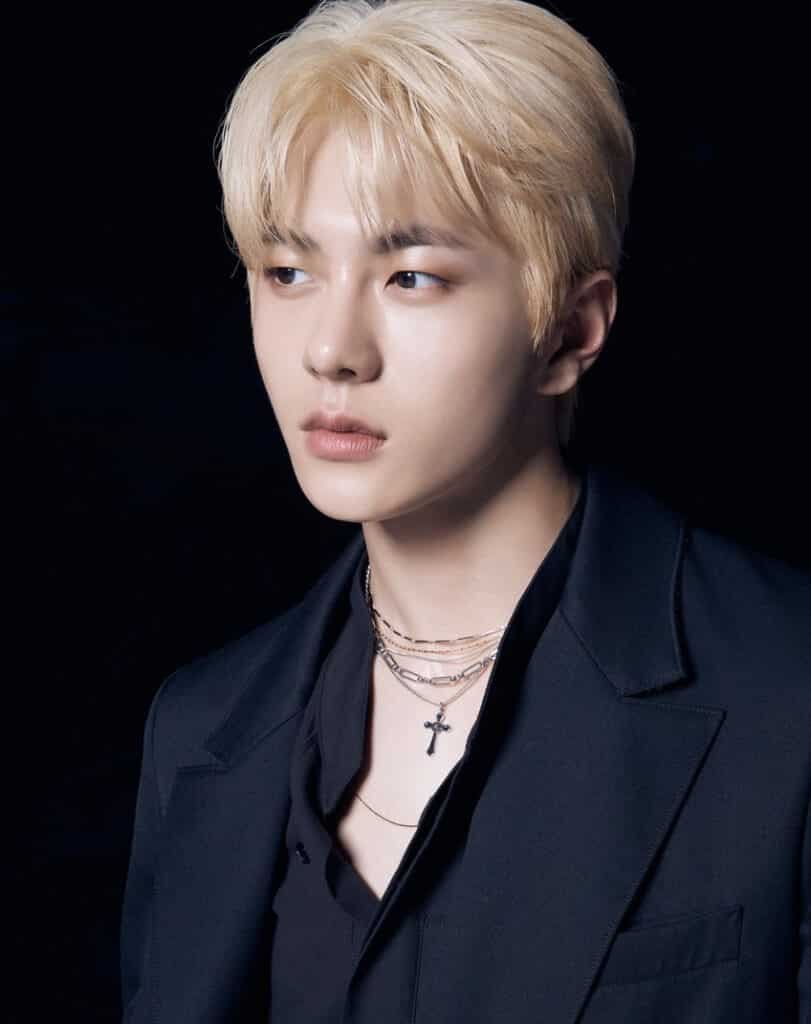 ---
#about_Burn It
Q. Please introduce the title song, 'Burn It.' Plus, can you tell the impression of the first time you heard the title song?
---
TAG
Hello everyone, My name is TAG of Golden Child. In 'Burn It,' the title song of our new album [Yes.], it's our first challenge for a reggaeton song in the Moombahton genre. My heart was broken when I first heard this song because the lyrics were sad, and the word 'I'll hug you' seems very simple, but there is a lot of meaning in it. In conclusion, it was very good.
Q. What is the difference between these albums? Is the self-discovery journey from 'WANNABE' to 'One (Lucid Dream)' more advanced?
---
Ji-Beom
First of all, we can show all of the Golden Child members mature, and I think it's new that we can show you guys a mixture of sexy and faint appearances.
Q. Show me a little bit of the killing part of this title song choreography.
---
Joo-Chan
I can simply explain it as a dog leg dance. Dong-Hyun does a cute jam-jam and then goes to the dog leg dance. That part is very hip, and I think it is a choreography that can be hooked into the song. Show me!
Q. All the members' acting was impressive in this dramatized version music video. Are there any difficulties or behind stories in acting?
---
Bo-Min
Hi, I'm Bo-Min. The part that was personally difficult during this MV filming was a scene that cried to a lyric 'I'll hug you' while holding the female protagonist. At that time, many people watching, so it was a bit difficult to shed tears. I think.
Q. If the world is dominated by zombies just like in the music video, what would you do?: Surviving as much as possible vs. being eaten by zombies at ease
---
Jae-Hyun
Hello, I'm Jae-Hyun. In my case, I will try to survive as much as possible. I will survive regardless of the means and methods. I think I'll find the nearest convenience store around me.
Y
It seems ridiculous, then to Joo-Chan, who survived until the end.
Joo-Chan
This is Joo-Chan. I don't know if Jae-Hyun will be able to survive to the end, but I have the confidence to somehow survive and make the world of this virus intact. Believe me and vote for me, Thank you.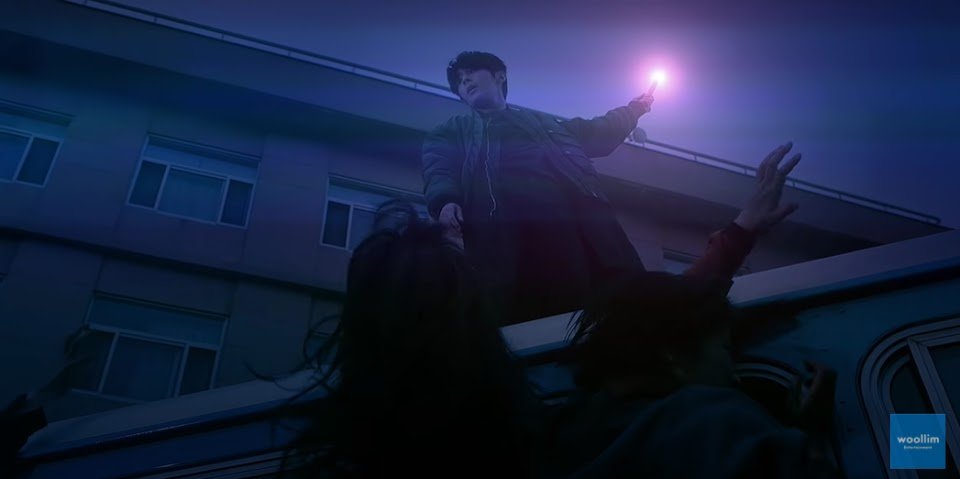 ---
#for_GOLDENNESS
Q. Like Suncheon, where you have been for the Sing Street, if you go camping with your fans, where do you want to go?
---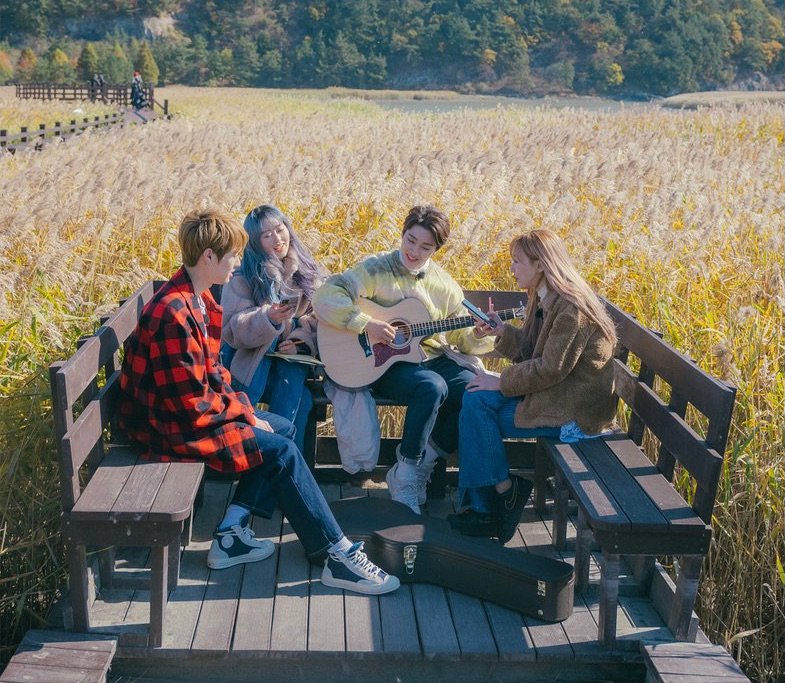 Seung-Min
This is Seung-Min. As I'm a little camping expert, I know very well about barbecue.
Bo-Min
Are you sure?
Seung-Min
Because I went camping for many years since when I was young…
Joo-Chan
Didn't your father do it all?
Seung-Min
I went with my family. Since I have been helping my father for many years, I have learned a lot of know-how, so I'm pretty sure about it.
Joo-Chan
Ok then, where do you wanna go?
Seung-Min
No problem with any campsite.
Joo-Chan
Oh, you want to go camping? What about an area like Suncheon?
Seung-Min
I like it anywhere.
Joo-Chan
Anywhere will be good with you!
TAG
Anywhere will be great with Goldenness!
Q. You guys have been holding two concerts so far, can we see you at another offline concert?
---
Dae-Yeol
Hello, this is Dae-Yeol. These days, non-face-to-face concerts are held online, and if there is a chance, I would like to meet with you as a non-face-to-face or face-to-face concert as soon as possible.
Q. Is there any personal goal or wishlist for 2021?
---
Y
Hello, this is Y! It's a personal wish and Golden Child's wish as well, which is attracting attention worldwide. We are going to make it!
Q. Please leave a word to Goldenness who has waited for this album.
---
Jang-Jun
Yes, this is Jang-Joon. Goldenness, who was waiting for this album, we appreciate you so much, we are going to visit you guys. These days, we are going through such a difficult and frustrating time, but Golden Child will 'hug' you just like the song! Thank you all!
Q. Could you leave a message for your fans and PRESSREELS subscribers!
---
TAG
This is TAG. Hello to all PRESSREELS subscribers, we are Golden Child. I wish you a Happy new year and I hope you guys stay safe as always. We ask a lot of love for us. We will work harder, so let's cheer up together! Thank you.
---
a word from an Editor
---
It's an era where we miss intimacy and really hard to establish a lasting relationship these days. So Golden Child is not dropping the temperature with fans in many ways. They will continue to communicate with fans. So let's look forward to it!