Every six members' Colorful + Energetic performance, and refreshing funky house genre title track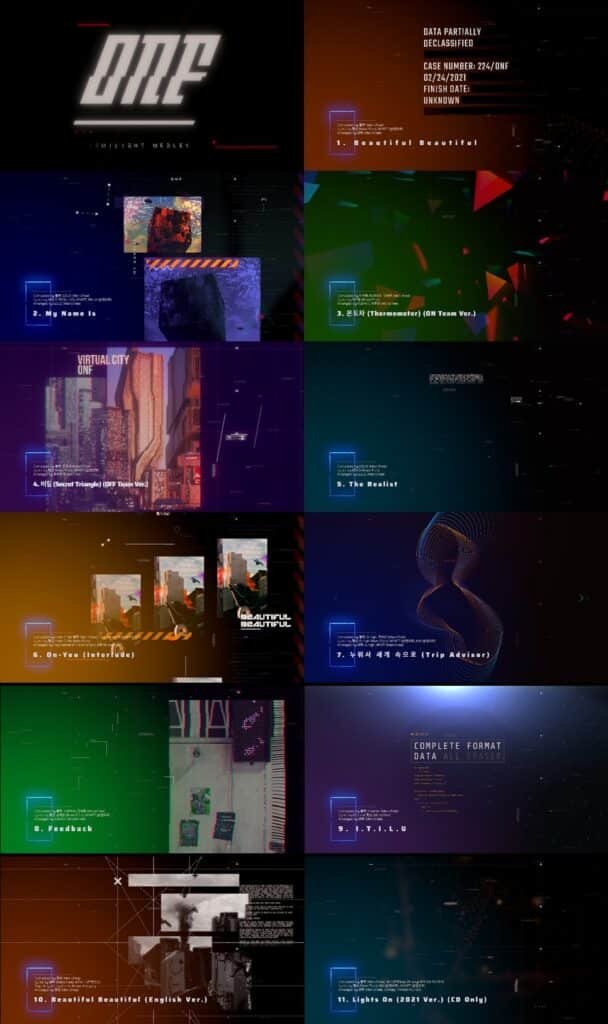 On the 17th, WM entertainment is heightening expectations by unveiling the highlight medley of ONF's first full album 'ONF: MY NAME' on the official SNS channel.
Title track 'Beautiful Beautiful' is a refreshing funky house genre, saying 'All the cries of my life become an art' which stands out with the energetic attraction of ONF. 
'ONF: MY NAME' includes 11 tracks such as 'My Name is' which all the members have participated in writing lyrics that introducing themselves and their stories, 'Thermometer' sang in a different style of voices by three vocal unit team 'ON,' and an EDM genre song 'Secret Triangle,' reminiscent live stage performances by three performance unit team 'OFF.
ONF has completed the regular album with more perfect harmony with Hwang Hyun of the producer team Monotree, who has been with them since the debut, further strengthening the identity of ONF, as they are called 'Michelin Star restaurant of music '
ONF is going to release their first full album 'ONF: MY NAME' on upcoming Feb 24