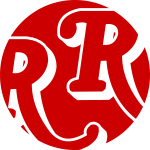 Original Interview
---
Interviewed Bling Bling! They are a new K-POP girl group that debuted in 2020 with 'G.G.B' We could get their sparkling energy just as their team name. If you want to know the meaning of their keyword, "ActiBling", their feelings for Kpop seniors, and their wonderful aspirations, check this out.
Their first video, "G.G.B" conveys that Bling Bling is a prepared K-POP artist. The video starts revealing each members' name on the tag of various products such as shoes, jewelry, and apparel displayed at the showcase. The showcase, stage, and even a boring party change to be fun with Bling Bling. Because they are attractive enough to match the lyrics in "G.G.B," "(We're) G.G.B who know how to play." In the middle of the MV, the dynamite describes their explosive energy, which can be connected to the highlight's fireworks. Also, the scattering confetti makes the member shine, just like glitter on the member's eyes and lips. Once you watch the video, I bet that you can't take your eyes off Bling Bling.
Q. Please give a brief introduction to the PRESSREELS subscribers about Bling Bling?
---
CHA JUHYUN
Hi, it's Bling Bling! I'll give you a quick introduction to the team name of us. Bling bling, which means "shiny" that imagines the reflection of light from the jewel. Bling Bling is also a name that promises to be the best as a wonderful idol group with an "energetic and ActiBling'" appearance.
Q. Is there one word to describe Bling Bling?
---
YUBIN
I think the keyword "ActiBling" mentioned above is a word that can express us in one word. It means "active Bling Bling", and I think it is the most suitable word to show us because all members are active and cheerful.
Q. Can you introduce your debut track, "G.G.B"?
---
CHOI JIEUN
"G.G.B" is an abbreviation made with three words. G is for Girls – our 6 members, another G is for keep Growing, and B for Brave with challenging new things bravely. We can comply with a sentence: "We, as the six Girls continue to Grow, will Bravely challenge new things."
As you can see in the lyrics of the song, it is a song that contains the aspiration to make our style of Bling Bling rather than following the trend.
Q. The best vocalists such as Ben, 4Men, and Vibe are in your agency. Do they give some advice about your stages?
---
NARIN
They always give us detailed advice on not only singing but also the usual attitude and important stories that we must know. Since we were trainees, they've been watching and giving us advice on monthly and weekly evaluations, so we were able to get a lot of help when we recorded and went on stage.
Q. I heard your role model is BLACKPINK! If you have a chance to see them, what do you want to do?
---
CHA JUHYUN
BLACKPINK's music and performances are so cool that if we can see them, we want to make a stage together! We want to learn a lot from them while performing together.
Q. I want to ask Japanese members, MARIN and AYAMY, how long have you stayed in Korea? And what's the most impressive Korean word you've learned?
---
MARIN
I've been in Korea for about two years and four months now, and the impressive word I learned in Korea was '귀걸이(earrings).' I used the word 'pierce' in Japanese, but I was surprised that Korea has a specific word to call it.
AYAMY
It has been a year since I came to Korea, and the most impressive word is '파(green onion).' It is amazing because there are not many one-syllable words in Japan that refer to food.
Q. I love your original content called "Please help us, senior group!", Who do you want to meet for the next time? And whose advice helped you a lot?
---
YUBIN
It was a wonderful chance to show our performances to them before our debut. They kindly answered us all the things we were curious about. All advice from them is helpful to our debut and promotions. I would like to express my gratitude to the Kpop seniors who have spent time with us. We really want to meet our role model BLACKPINK next time if we get a chance.
Q. What are your goals to achieve on this promotion?
---
CHOI JIEUN
The word, bling bling is often used in everyday life. Our goal is to be able to think of our team when called Bling Bling first.
Q. Could you leave a message for your fans and PRESSREELS subscribers!
---
Bling Bling
Hello, it's Bling Bling! 2020 was a meaningful year making our dream of debut come true. It's such an honor to meet PRESSREELS subscribers. There's not much time left until 2020, we hope the next year will be happier and more laughable than last year.
Bling Bling is coming back with a new album soon, so please look forward to it and show us a lot of love. Thank you!
---
It was a time to get a little bit of Bling Bling out of the rookie's heartfelt answer! Before the interview wrapped up, I found that their debut single, "G.G.B.", features a Japanese version. As a group with two Japanese members, it seems that Bling Bling is opening up the possibility of promotions in Japan. I looking forward to meeting Bling Bling in various fields like their role model BLACKPINK.