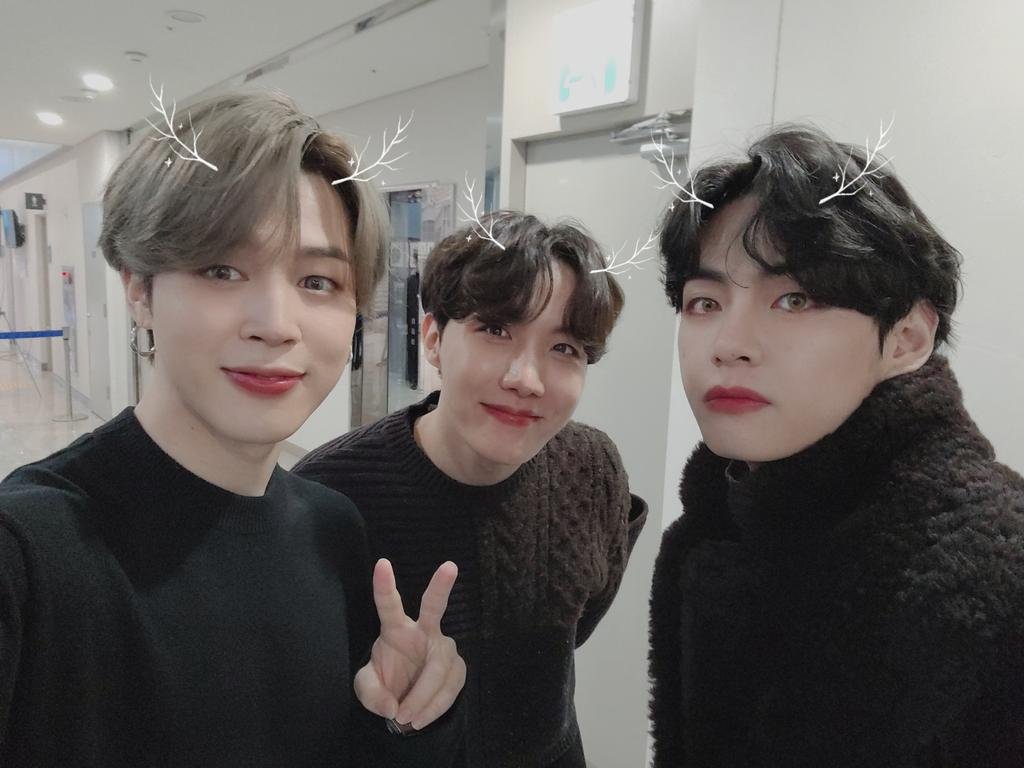 BTS Jimin showed his affection by celebrating V's birthday.
Jimin posted a photo on BTS's official Twitter account on the 30th with a message saying, "Happy Birthday. Many happy returns, my friend,  #HBDtaetae."
In the released photo, Jimin, V, and j-hope are posing together. The three members boast different charms. Jimin expresses his affection for the member with this photo.
Meanwhile, BTS, which Jimin belongs to, will participate in the Big Hit Label's concert "2021 News Live" on the 31st.