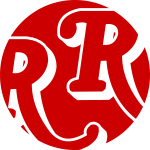 Original Interview
---
A KPOP rookie making us freeze in 2020, MCND is going to come back in 5 months! After their debut with "ICE AGE", MCND have released 1 EPs and 2 singles(including their pre-debut single, "TOP GANG"). From "ICE AGE" to "EARTH AGE," they've given you a huge universe.
The kitsch set reflects the pleasant energy of MCND well. Their performances are shown in red or black training suits, which reminds me of the previous song "Nanana", a hip-feeling, but it comes out more actively. MCND's lively performance meets a relaxed look in the video to provide a stable stage, which is presented as evidence of their growth.
Celebrating the comeback featuring a stunning performance and story, PRESSREELS interviewed them with several keywords. They answered their TMIs, some episodes from the upcoming album, and their thoughts about GEM, their fans.
#Updates_MCND
Q. You've worked so hard last year with 3 comebacks! Can we expect your various promotions this time?
---
Castle J
There is still a lot of charm we want to show you, so we have a desire to do more diverse activities.
BIC
Of course! Please look forward to our new song, "Crush"!
MINJAE
Please wait for our promotions to show MCND's charms and colors!
HUIJUN
MCND will continue to work hard and show you various activities.
WIN
We want to show you guys high-quality performances and music!
Q. What did you do before your coming back? Except for practice, could you give me some of your TMI!
---
HUIJUN
As soon as we finished [EARTH AGE] "nanana" promotion, we got a week off. Then we came back to cover Stray Kids' "Back Door." And we have prepared for our comeback, learning the choreography for the title song, "Crush." Our comeback is just around the corner!
BIC
To give you some TMI of us, do you know Jjapaguri? It's the combination of two instant noodles. I think we're into it.
Editor added
'Jjapaguri' can be called as "Ram-don", which appeared in "Parasite.
You can watch the answer in the clip we provided.
#MV
Q. At Music Video, any behind stories? Scenes that were hard to shoot or dramatic scenes are also interested.
---
WIN
In Korea, there is a bun called Bungeo-ppang (Korean Fish Shaped Pastry) among the foods that we eat in winter. In the day if the filming MV, I woke up early in the morning. So I ordered the buns and tried to spend the night…but I fell asleep after having some. I ended up eating late-night snacks.
Castle J
I used a drum washing machine for the personal shot, As I turn around quickly, you may feel a little hypnotized.
MINJAE
We had a group and personal shooting. When I had a solo filming, I was supposed to cook the fired egg. Besides I used to dance on tempered glass. Those are new to me, it was great.
Editor added
Another episodes from them will wait for you in the video interview!
Q. What part did you care about when you were shooting a performance video?
---
HUIJUN
I wanted to make an enjoyable video. To let the camera capture our fun, we didn't let go of tension during the shoot!
BIC
We tried to show more of us enjoying ourselves.
MINJAE
I wanted to show you my relaxed self, so I tried to keep smiling even though filming was hard.
HUIJUN
I tried to feel as different as possible from "nanana", and I paid attention to the cool expression.
WIN
I took care to make sure that the ease of expression is conveyed to you.
Q. Is there any other member's scene that you wanted to shoot in the music video? If so, can you show me now?
---
HUIJUN
I'd like to play a scene where Castle J going. He said that it was dizzy to look at the spinning camera, but it'll be fun to me!
WIN
I want to play the scene where BIC's tearing the foil off the set. It looks fun so that I can relieve my stress.
Editor added
You can see more of their answers in the clip – play it for 1minute and 5sec!
#MCND_AGE
Q. "MCND AGE" will be released with 2 versions, HIT and GET. If you have unboxed your latest album, what's the difference between HIT and GET?
---
MCND
HIT ver. features MCND breaking and taking control of the stage with our appearance, and GET ver. is an album showing our aspiration to lead the new age to music. You can watch it as a means to HIT the hearts of GEMs(our fans) and GET the hearts of them!
Q. Could you explain your title track? And what's the point that we need to focus on?
---
MCND
The title song is called "Crush" and it means that we will play and enjoy on stage without hesitation, like stomping. Please pay attention to the choreography that shakes our hands and facial expression changes in the part of "Crush." You can watch a more relaxed performance of us. I hope you will enjoy it with us.
Q. What's your favorite from this album, "MCND AGE"? Could you show and sing for fans?
---
HUIJUN
My favorite from this album, is "LOUDER." The mood of the song is good… and the song is nice as well!
Castle J
Most of all, I love "Outro: ㅁㅊㄴㄷ" the best. Maybe it's because I participated in the composition. Also, the lyrics and the mood of the song are described expressed very well in another meaning of MCND.
Editor added
If you want to see MCND's singing, go to play the interview clip around 4 minutes 45 sec.
Q. What are your goals to achieve on this promotion?
---
Castle J
To put our song on the top 100 of the music charts! And to promote the awareness of MCND more!
BIC
My goal is to finish this promotion as fun as possible.
MINJAE
I want to grow our awareness, and I hope that many people will capture our performance.
HUIJUN
I want to let you know that we can enjoy ourselves on the stage.
WIN
I hope everyone will capture that MCND is a charming group.
#for_GEM
Q. You spent Christmas Eve last year with GEM. I think you had a special day because the dress code was red and green. What would you like to choose if you could match the dress code again at a video call fan sign event?
---
Castle J
Red! Since our main outfit is red and I want to see GEM and us with red.
BIC
I'd like to try on something as funny as we did on Halloween last time!
MINJAE
It would be nice to wear a suit.
HUIJUN
I want to try it all white.
WIN
It would be fun to wear unusual costumes like costume play.
Q. What hashtag do you guys usually search for? I found one, #젬_트친소 (I think the translation goes to #Finding_a_GEM_STAN). If you want to, let's make a hashtag for overseas GEMs!
---
Castle J
#MCND, #CastleJ #MCNDBIC MINJAE #HUIJUN #MCNDWIN etc… Or it'll be nice to make another hashtag, #ㅁㅊㄴㄷ, it's the title of Outro!
BIC
Everything is good! It's okay whatever my fans use on SNS, such as #빅, #BIC.
MINJAE
#MCND, #MJ, #우당탕 (#Crush in Korean)
HUIJUN
#미친MD (#crazyMD in Korean), #반짝이는_소중한_존재 (A cherished being who shines).
WIN
#토깽윈 (#RabbitWIN in Korean)
Q. Let's take somebody who is not yet fans of MCND! How about showing cute, cool, or sexy?
---
BIC
Let's GEM with us~
HUIJIN
Come on in~
Castle J
(Rapping) If your want to join us, get a moment that babe~
WIN
Let's go!
MINJAE
Let's see our stage right now!
Editor added
MCND's cool, cute, or embarrassing moment can be checked in the interview clip playing over 6 minutes!
Q. Could you leave a message for your fans and PRESSREELS subscribers!
---
Castle J
Hello, this is Castle J from MCND! Thank you for your interest and love in MCND. We'll show you diverse activities in the future, so please look forward to it. And I'd like to meet you soon. I love you all, always.
BIC
Please send your love and have fun with our new song, "Crush!"
MINJAE
GEM who always like us, please wait for us, and give more love!
HUIJUN
MCND is getting more hip this time! We'll play around the stage!
WIN
Please give your love to this album. And I hope to see you guys in person! Be healthy and happy!
---
Would you check the energetic charms of MCND? Unlike their charismatic performance, they are so kind that they are likely to make the GEM fall for them again! MCND's new album will be released at 6pm (KST) this afternoon, so why don't you enjoy the interview until then?