Many were skeptical over the motives of Jay-z and Beyonce together with their daughter Blue Ivy when The Star-Spangled Banner was played.
People took it for a political statement, but during a sitting with the Columbia University, Jay-Z finally talked about it.
He was Infront of an audience when he said, "It actually wasn't (a political statement). Sorry. It really wasn't. What happened was it was not premeditated at all."
During the video from the Super Bowl, Lovato was still at the "rockets red glare" line when the family began sitting down. He talked about how the video clip background could have made something out of that situation.
He said, "TMZ could tell you anything without speaking to me. If it were me, I'd say, 'Yes, that's what I've done.' I think people know that about me."
The rapper-singer explained himself and said that they arrived during the gospel singer Yolanda Adam's was singing "America the Beautiful". And because he was the co-producer of the halftime show, he immediately changed to his artist mode. He arranged some last-minute adjustments on some technical stuff and was talking to his wife about the performance.
He then continued to explain, "The whole time we're sitting there, we're talking about the performance. Then right after that, Demi (Lovato) comes out, and we're talking about how beautiful she looked and how she sounds and what she's going through in her life, and to be on the stage, we're so proud of her."
He then got a phone call after Lovato's performance on the national anthem, and he realized what the situation looked like for the family. He confirmed though that sitting moment wasn't done on purpose and that he didn't want to put his daughter too in that position.
He concluded, "It just happened. We were making the loudest sound. I didn't have to make a silent protest. When you look at the stage, the artists that we chose: Looking at Colombian (Shakira), Puerto Rican JLo."
It was last year that Jay-Z announced that his company, Roc Nation, would be partnering with the National Football League (NFL) and that the show would feature Shakira and Jennifer Lopez.
Jay-z and Beyonce received a lot of criticizes for being a supporter of Colin Kaepernick, who also kneeled during the national anthem before the games as a way to protest on the killing of unarmed African Americans by the authorities.
Many were also criticizing this year's opening of the NFL. The halftime shows of the two Latinas seemed to be bringing down a lot of weight for the viewers even though they brought a lot of heat. These two popstars honored their heritage and made some silent symbolization during the shows. The Latino community was so proud of the women, and they all loved it.
However, there was some backlash saying that it was overly sexualized and not family-friendly. Others were saying that they were too vulgar and was not empowering the women but the opposite of it.
Read More: Shannen Doherty Reveals Stage 4 Cancer
BLACKPINK With a Hat-Trick As They Once Again Retain The #1 Spot In NEW K.ID's Weekly Chart
NEW K.ID, the No.1 TV channel for all K-Pop entertainment and source (https://cutt.ly/NEWKID), announced its weekly chart for the 3rd week of August.
BLACKPINK retains its #1 spot in the NEW K.ID's weekly chart for three consecutive weeks as they tie with WINNER's previous record. BLACKPINK has announced a new single dropping on August 28th which will be a collaboration with American pop star, Selena Gomez. Selena Gomez also recently teased her collaboration with BLACKPINK on her Instagram post captioned, "SELPINK pulling up soon. 8/28".
Following their release of the single, BLACKPINK will be releasing their first debut album on October 2nd.
PENTAGON, SHINee, GWSN, and N.Flying all retained their spots in TOP5. The 6th place, WINNER, celebrated their 6th year debut anniversary. MINO posted a photo of WINNER on his Instagram, celebrating the time and unforgettable memories that they have spent together for the last 6 years.
Ranked at #9, SF9's Rowoon has been named as 'The North Face white label's F/W' model and its brand ambassador. With a height over 6'3'', Rowoon not only has a youthful personality but also has various talents as he can both sing and act in various entertainment fields. The North Face saw that Rowoon's versatility perfectly matched its brand image and decided to partner with Rowoon.
Coming in at #10, DAY6's sub-unit, Even of Day, is releasing a new album, 'The Book of Us: Gluon – Nothing can tear us apart' on August 31st. All 7 songs in the album are written and produced by the Even of Day members. Young K is expected to play guitar in place of Sungjin and Jae. JYP's representative commented, "Young K showed his expertise on the bass guitar and will continue to play more instruments." It was also mentioned that Wonpil's synthesizer and Dowoon's electronic drum will be key in this album.
Additionally, in last week's '2020 SORIBADA BEST K-MUSIC AWARDS', GWSN and LOONA won New Wave New Artist Awards while GFRIEND took the main prize (bonsang) home.
NEW K.ID, the only TV channel that allows viewers to enjoy K-POP Idol-related content programming 24/7 and exclusive episodes curated from 10K+ videos, is available at CH 511 for free on LG Smart TVs and XUMO apps on all Internet-connected devices.
Death after unmasked arrest – Mexico Floyd
The official reason for the arrest revealed by the police is not known, but the video footage posted on social media at the time of the arrest suggests that the reason is "not wearing a mask."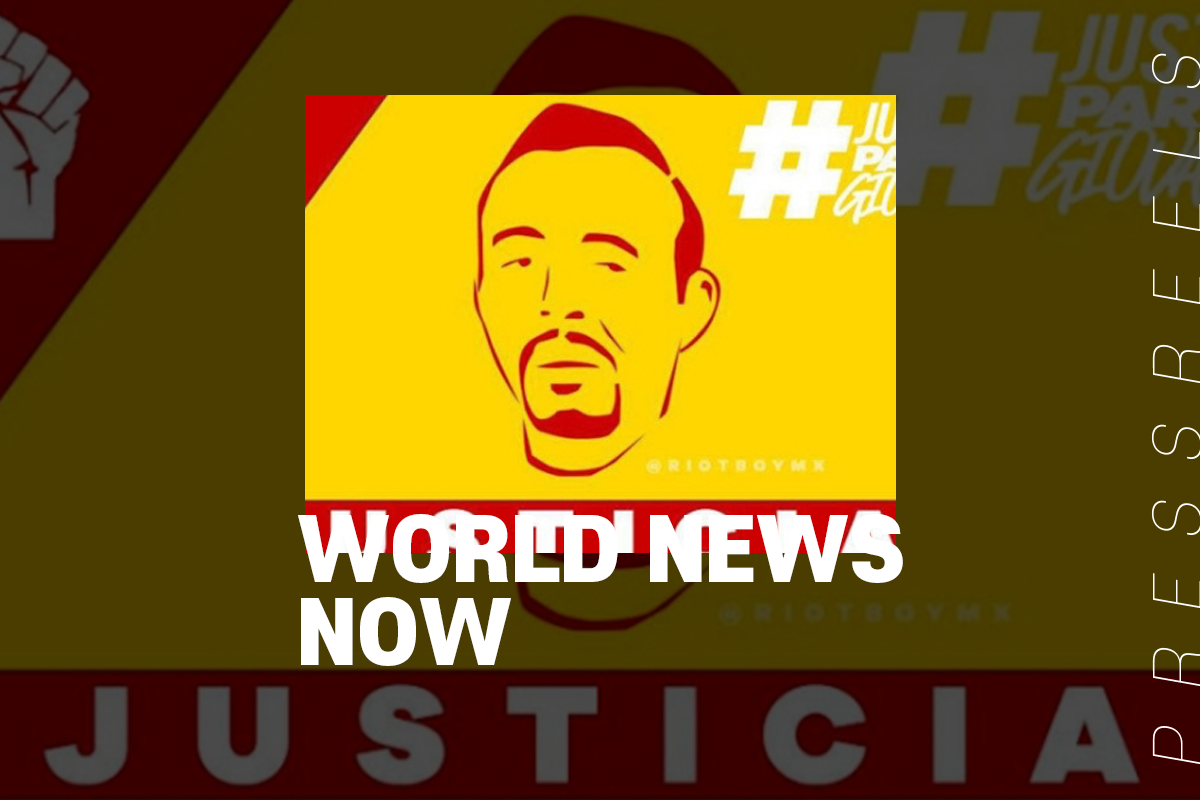 Amid a stir across the U.S. over the "George Floyd" incident that killed white police abuses, similar cases of abuse of public power have been revealed in Mexico, sparking public outrage.
The daily El Universal has been protesting against the incident since it was belatedly revealed that construction worker Giovanni Lopez died the next day after being arrested by police in Guadalajara, western Mexico, on April 4.
The official reason for the arrest revealed by the police is not known, but the video footage posted on social media at the time of the arrest suggests that the reason is "not wearing a mask."
Death of George Floyd
On May 25, 2020, George Floyd, a 46-year-old black man, died in Minneapolis, Minnesota, after Derek Chauvin, a white police officer, knelt on Floyd's neck for almost nine minutes while Floyd was handcuffed face down in the street