What do you expect from an artist? Probably not a boring speech, right? Sunday's Golden Globes proved that art could also be quirky when the "Joker," Joaquin Phoenix, the actor accepted his award for the Best Actor in a Drama.
During his speech, he was heavily-bleeped as he was addressing the climate crisis also as he was paying tribute to his fellow nominees and gesture to fiancée Rooney Mara.
The actor who played as Arthur Fleck in Joker got several mixed reactions from the audience at the Beverly Hills Hotel and the social media.
He thanked his fiancée genuinely and apologized to the director of Joker, Todd Philipps, for being "such a pain in the ass."
He was also swearing, which caused a lot of bleeps. Contrary to popular belief, I don't want to rock the boat. The boat is fucking rocked."

He also thanked the Foreign Press Association for its meat-free meal and telling the people, "We don't have to take private jets to Palm Springs … I'll try to do better, and I hope you will too."
However, during his speech, the orchestra interrupted him. Jordan Ruimy said, "Joaquin Phoenix, maybe the actor of his generation, calls out Hollywood, on live television, for using private jets, but then gets cut off by the orchestra. This is why I hate the Globes."
Several social media users reacted and thanked Phoenix.
"Joaquin Phoenix is calling out the bullshit of Awards Season and celebrating the work of his fellow nominees! Plus, he breaks down while acknowledging Rooney Mara… THIS IS WHY WE LOVE HIM!!!!!!"
Another comment on his speech was "Joaquin Phoenix is giving no f*** in his remarks, and I'm living!"
However, his speech did not amuse other viewers and commenters.
"Joaquin Phoenix's speech is a blank mad lib" and "can't wait to see Joaquin Phoenix travel to the BAFTAS in a canoe he carved out of reclaimed wood."
While some viewers were interested in his speech regarding Hollywood hypocrisy and said, "I am enjoying everyone in the audience nervously watching Joaquin Phoenix."
For those who missed his famous speech, he said,
"First, I'd like to thank the Hollywood Foreign Press, um, for recognizing and acknowledging the link between animal agriculture and climate change. It's a very bold move making plant-based tonight, and it sends a powerful message. This year marked the first time the awards banquet had been entirely vegan in an attempt to focus on environmental awareness and sustainability," he continued, "However, most stars did not partake in the meal. I know people say this, but I do feel honored to be mentioned with you. Some of you I reached out to personally. Some I'm still a little too intimidated by, even though we share the same agent. Hi, Christian (Bale).
Contrary to popular belief, I don't want to rock the boat, but the boat needs to be f—ing rocked" was the other infraction — though, in the end, some astute points were made. We don't have to take private jets to Palm Springs for the awards sometimes, or back. Please, and I'll try to do better, I hope you will too."
Read More: Cameron Diaz and Benji Madden Welcome a Baby Girl
BLACKPINK With a Hat-Trick As They Once Again Retain The #1 Spot In NEW K.ID's Weekly Chart
NEW K.ID, the No.1 TV channel for all K-Pop entertainment and source (https://cutt.ly/NEWKID), announced its weekly chart for the 3rd week of August.
BLACKPINK retains its #1 spot in the NEW K.ID's weekly chart for three consecutive weeks as they tie with WINNER's previous record. BLACKPINK has announced a new single dropping on August 28th which will be a collaboration with American pop star, Selena Gomez. Selena Gomez also recently teased her collaboration with BLACKPINK on her Instagram post captioned, "SELPINK pulling up soon. 8/28".
Following their release of the single, BLACKPINK will be releasing their first debut album on October 2nd.
PENTAGON, SHINee, GWSN, and N.Flying all retained their spots in TOP5. The 6th place, WINNER, celebrated their 6th year debut anniversary. MINO posted a photo of WINNER on his Instagram, celebrating the time and unforgettable memories that they have spent together for the last 6 years.
Ranked at #9, SF9's Rowoon has been named as 'The North Face white label's F/W' model and its brand ambassador. With a height over 6'3'', Rowoon not only has a youthful personality but also has various talents as he can both sing and act in various entertainment fields. The North Face saw that Rowoon's versatility perfectly matched its brand image and decided to partner with Rowoon.
Coming in at #10, DAY6's sub-unit, Even of Day, is releasing a new album, 'The Book of Us: Gluon – Nothing can tear us apart' on August 31st. All 7 songs in the album are written and produced by the Even of Day members. Young K is expected to play guitar in place of Sungjin and Jae. JYP's representative commented, "Young K showed his expertise on the bass guitar and will continue to play more instruments." It was also mentioned that Wonpil's synthesizer and Dowoon's electronic drum will be key in this album.
Additionally, in last week's '2020 SORIBADA BEST K-MUSIC AWARDS', GWSN and LOONA won New Wave New Artist Awards while GFRIEND took the main prize (bonsang) home.
NEW K.ID, the only TV channel that allows viewers to enjoy K-POP Idol-related content programming 24/7 and exclusive episodes curated from 10K+ videos, is available at CH 511 for free on LG Smart TVs and XUMO apps on all Internet-connected devices.
Death after unmasked arrest – Mexico Floyd
The official reason for the arrest revealed by the police is not known, but the video footage posted on social media at the time of the arrest suggests that the reason is "not wearing a mask."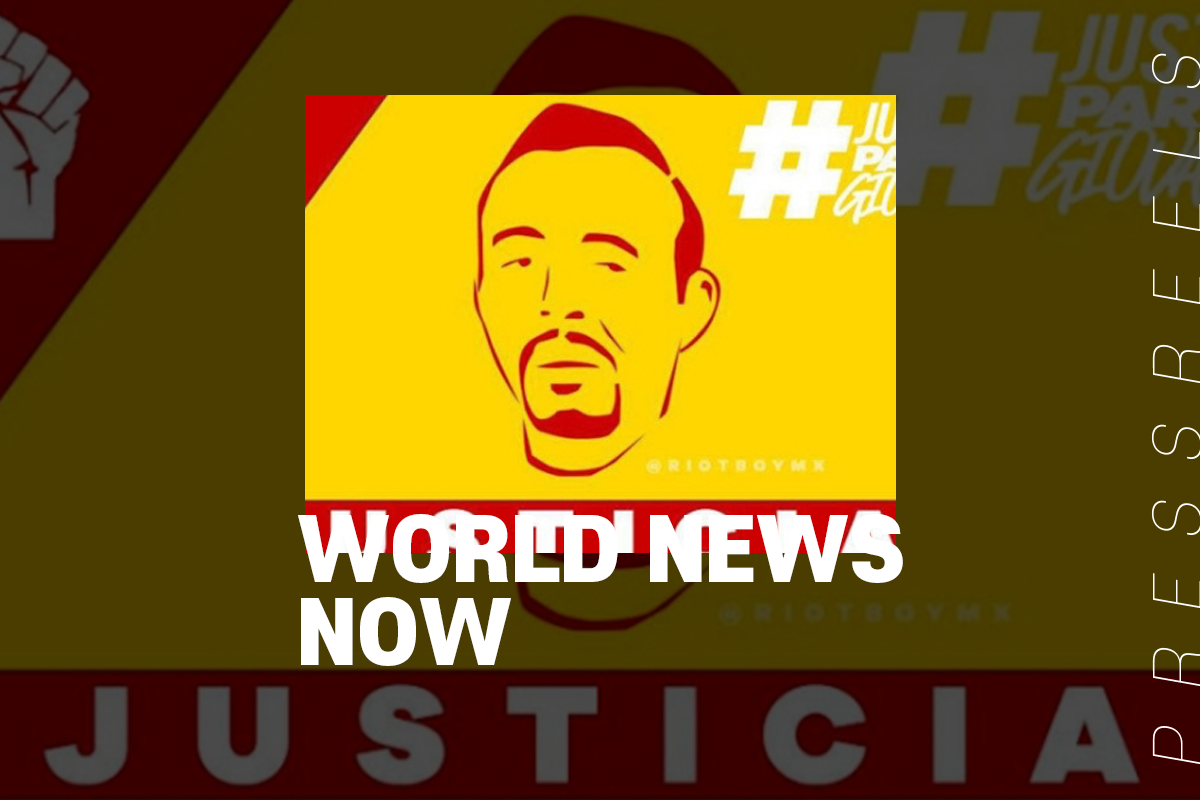 Amid a stir across the U.S. over the "George Floyd" incident that killed white police abuses, similar cases of abuse of public power have been revealed in Mexico, sparking public outrage.
The daily El Universal has been protesting against the incident since it was belatedly revealed that construction worker Giovanni Lopez died the next day after being arrested by police in Guadalajara, western Mexico, on April 4.
The official reason for the arrest revealed by the police is not known, but the video footage posted on social media at the time of the arrest suggests that the reason is "not wearing a mask."
Death of George Floyd
On May 25, 2020, George Floyd, a 46-year-old black man, died in Minneapolis, Minnesota, after Derek Chauvin, a white police officer, knelt on Floyd's neck for almost nine minutes while Floyd was handcuffed face down in the street