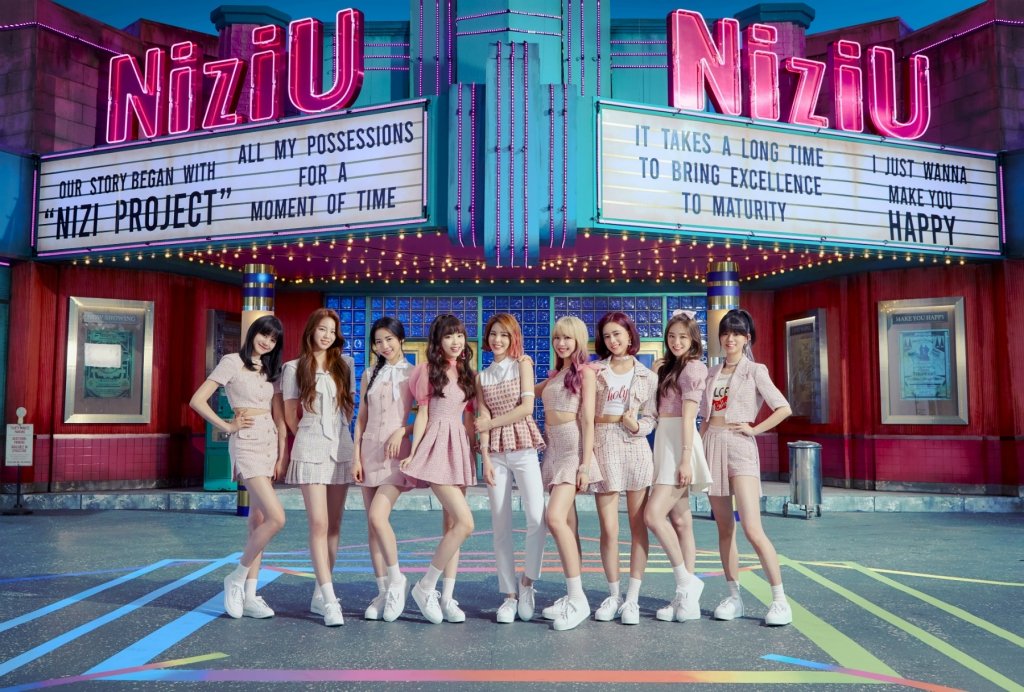 (PRESSREELS) NiziU, a new singer from JYP Entertainment, is dominating various charts with a fierce global performance.
According to Sony Music, the new album "Make You Happy" and the title track of the same name have won a total of 107 awards on various charts on overseas music sites, including Apple Music and iTunes, and QQ Music, China's largest music platform.
Three days after its release, it topped 64 local charts, including major Japanese music sites Line Music, Spotify Japan, Awa and Rakuten Music Chart, and is expanding further to the world stage.
According to the results of the first half of 2020 settlement (2020.01.01-2020.06.30), which is the biggest site for downloading incoming calls from Japanese mobile phones, it ranked fifth in the high-quality album ranking and sixth in the overall album ranking.
"Make You Happy" was released on June 30 and has produced such remarkable results, even though only one-day sales were counted. In Oricon's weekly combined album ranking on Wednesday, the album ranked No. 1 for the first time on the chart with only digital points without any real album points.
Based on the June 29~July 5 tally, it topped the weekly charts in three categories: digital albums, digital singles, and streaming, and was honored as the first "three-time Oricon triple crown" ever by a rookie. It also recorded 81,525 downloads of weekly digital albums and 9,758,407 weekly streaming, breaking its all-time record.
The music video for "Make You Happy," a pre-debut song released at midnight on June 30, surpassed 50 million YouTube views at around 7 p.m. on July 15. The figure surpassed 50 million views in 19 hours on the 15th of its release, and despite its full-time debut, it is running fast to reach 100 million views.
On July 29, a special episode of the "Nizi Project" will be aired on a talk variety program affiliated with Nippon TV in Japan.
Meanwhile, NiziU, a nine-member group consisting of Mako, Riku, Lima, Rio, Maya, Mihihi, Mayuka, Ayaka and Nina, is a newcomer to JYP's girl group success story. JYP showed off its extraordinary production skills in all courses, from selecting members to training, planning, production and management.