The country and probably the world are mourning over the loss of one of the greatest basketball players on earth, Kobe Bryant and for some, it is still a shock for his sudden death via a helicopter crash.
This 41-year-old NBA player, now a legend, crashed in Calabasas, California.
It was a foggy morning, and visibility was so low that helicopters were grounded, according to the spokesperson of Los Angeles Police Department, Josh Rubenstein.
The copter that had nine people on board crashed into a hillside in Calabasas. There has been no official statement yet as to the cause of the crash.
Investigators are still looking into some clues despite the severe conditions the area is in now, while fans from around the world are still trying to overcome what just happened to the superstar.
Sheriff Villanueva of Los Angeles County said, "It's a logistical nightmare in a sense because the crash site itself is not easily accessible."
Chief Medical Examiner Jonathan Lucas said that there are now some actions on recovering the bodies, but it might take a couple of days given the terrain and the condition of the site. He said, "We're doing everything we can to confirm identifications and give closure to the families involved."
Bryant's daughter, Gianna, also traveled with him. She was supposed to have a game on Sunday afternoon. The other passengers who came with them were Orange Coast College coach John Altobelli, his wife Keri, and daughter Alyssa, who was a teammate of Gianna.
According to Los Angeles County Fire Department Captain Tony Imbernda, "Individuals that saw the aircraft said it was coming down at a fairly significant rate of speed and impacted the ground on the hillside."
Manufacturer of the helicopter Sikorsky expressed their condolence through their Twitter page.
"We extend our sincerest condolences to all those affected by today's Sikorsky S-76B accident in Calabasas, California. We have been in contact with the NTSB and stand ready to provide assistance and support to the investigative authorities and our customer. Safety is our top priority; if there are any actionable findings from the investigation, we will inform our S-76 customers."
S-76 aircraft was built in 1991 and was registered to Island Express Holding Corp.
Bryant often travels with a helicopter. He uses the aircraft to keep his body fresh.
According to Shawn Coyle, an experienced helicopter pilot, "With an aircraft like that, that's capable of flying on airways, why they would be flying in bad weather's got to be in question. It's capable of flying on the same airways that an airliner flies on, obviously at a lower altitude."
A source told ESPN that the pilot contacted air traffic controllers saying that he began to ascend to "go above the layer" of clouds present. "A few minutes before the crash, the pilot was told that he was "still too low level for flight following. Those audio clips came from air controllers and that the pilot was getting guidance from them.
At 9:40 am, the helicopter of Kobe Bryant turned again and climbed more than 2000 feet above sea level and started to descend into the hillside. The copter was flying 160 knots when it struck the ground, according to Flightradar24.
Read More: Kobe Bryant and Daughter Gianna Bryant Died of a Helicopter Crash
BLACKPINK With a Hat-Trick As They Once Again Retain The #1 Spot In NEW K.ID's Weekly Chart
NEW K.ID, the No.1 TV channel for all K-Pop entertainment and source (https://cutt.ly/NEWKID), announced its weekly chart for the 3rd week of August.
BLACKPINK retains its #1 spot in the NEW K.ID's weekly chart for three consecutive weeks as they tie with WINNER's previous record. BLACKPINK has announced a new single dropping on August 28th which will be a collaboration with American pop star, Selena Gomez. Selena Gomez also recently teased her collaboration with BLACKPINK on her Instagram post captioned, "SELPINK pulling up soon. 8/28".
Following their release of the single, BLACKPINK will be releasing their first debut album on October 2nd.
PENTAGON, SHINee, GWSN, and N.Flying all retained their spots in TOP5. The 6th place, WINNER, celebrated their 6th year debut anniversary. MINO posted a photo of WINNER on his Instagram, celebrating the time and unforgettable memories that they have spent together for the last 6 years.
Ranked at #9, SF9's Rowoon has been named as 'The North Face white label's F/W' model and its brand ambassador. With a height over 6'3'', Rowoon not only has a youthful personality but also has various talents as he can both sing and act in various entertainment fields. The North Face saw that Rowoon's versatility perfectly matched its brand image and decided to partner with Rowoon.
Coming in at #10, DAY6's sub-unit, Even of Day, is releasing a new album, 'The Book of Us: Gluon – Nothing can tear us apart' on August 31st. All 7 songs in the album are written and produced by the Even of Day members. Young K is expected to play guitar in place of Sungjin and Jae. JYP's representative commented, "Young K showed his expertise on the bass guitar and will continue to play more instruments." It was also mentioned that Wonpil's synthesizer and Dowoon's electronic drum will be key in this album.
Additionally, in last week's '2020 SORIBADA BEST K-MUSIC AWARDS', GWSN and LOONA won New Wave New Artist Awards while GFRIEND took the main prize (bonsang) home.
NEW K.ID, the only TV channel that allows viewers to enjoy K-POP Idol-related content programming 24/7 and exclusive episodes curated from 10K+ videos, is available at CH 511 for free on LG Smart TVs and XUMO apps on all Internet-connected devices.
Death after unmasked arrest – Mexico Floyd
The official reason for the arrest revealed by the police is not known, but the video footage posted on social media at the time of the arrest suggests that the reason is "not wearing a mask."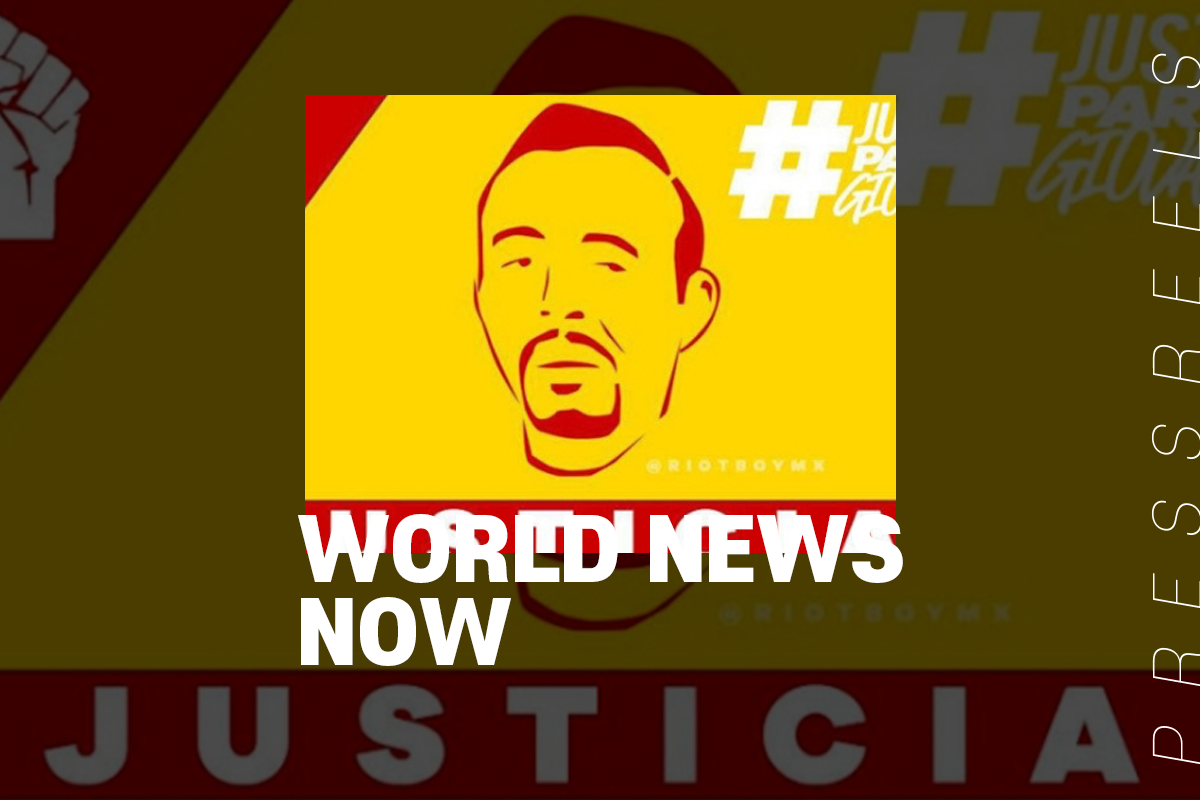 Amid a stir across the U.S. over the "George Floyd" incident that killed white police abuses, similar cases of abuse of public power have been revealed in Mexico, sparking public outrage.
The daily El Universal has been protesting against the incident since it was belatedly revealed that construction worker Giovanni Lopez died the next day after being arrested by police in Guadalajara, western Mexico, on April 4.
The official reason for the arrest revealed by the police is not known, but the video footage posted on social media at the time of the arrest suggests that the reason is "not wearing a mask."
Death of George Floyd
On May 25, 2020, George Floyd, a 46-year-old black man, died in Minneapolis, Minnesota, after Derek Chauvin, a white police officer, knelt on Floyd's neck for almost nine minutes while Floyd was handcuffed face down in the street