Sunday was a sad day for fans of Juice WRLD when this rising Chicago rapper died. His real name was Jarad Anthony Higgins.
He was confirmed dead by Cook County Medical Examiners Office.
This rapper got the top 1 hit on the Billboard 200 albums chart this year with the title "Death Race for Love" under the Interscope Records. His cause of death is still unknown according to the police and stated only that he "suffered a medical emergency" early on Sunday at the Midway Airport in Chicago.
There were no foul play signs, and the ones who flew with him were cooperating with the authorities.
TMZ reported that the rapper had a seizure after a flight coming from California but not yet verified, though.
Witnesses said that he was walking through the airport at 3 a.m. and suffered the seizure. He was returning to Chicago to celebrate his birthday that was last Sunday and another party in his honor for Sunday night.
Ironically, his album began trending on Twitter after TMZ was reporting it about his unexpected death. Higgins rapped about the short lives of artists in one of his singles "Legends" and even mentioned that he didn't want to be a legend because, as suggested by him, "all the legends seem to die out."
A part of his rap goes this:
I have been going through paranoia
So I always got to keep a gun
Damn, that's the world we live in now
Yeah, hold on, just hear me out
They tell me I 'ma be a legend
I don't want that title now
'Cause all the legends seem to die out
What the fuck is this about?
Another part of the lyric:
I usually have an answer to the question
But this time I'm gon' be quiet (this time)
Ain't nothing like the feeling of uncertainty, the eeriness of silence
This time, it was so unexpected
Last time, it was the drugs he was lacing
All legends fall in the making
Sorry truth, dying young, demon youth
Higgins grew up in the neighborhood of Calumet Park and learned several instruments like piano and guitar. In high school, he focused on freestyle rap. One of his works was featured in Spiderman: Into the Spider-verse and the soundtrack from BTS. He started on SoundCloud, and his popularity rose from streaming.
Many of the artists expressed their sympathy and sadness about this loss. Ellie Goulding, whom he worked with on her song "Hate Me," shared on her Twitter, "I'll always remember meeting you and your family on the video set and thinking how close you were, ou had so much further to go, you were just getting started. You'll be missed, Juice."
Lil Yachty posted on his Instagram a photo of both of them with a caption "bye brother, love you dawg.. rip"
Zedd, a DJ, and producer, said: "really shocked and sad to find out juice wrld passed away… and so young too… a reminder that life can be over any moment… be kind to one another."
Read More: Highlights from the Miss Universe 2019 Pageant
BLACKPINK With a Hat-Trick As They Once Again Retain The #1 Spot In NEW K.ID's Weekly Chart
NEW K.ID, the No.1 TV channel for all K-Pop entertainment and source (https://cutt.ly/NEWKID), announced its weekly chart for the 3rd week of August.
BLACKPINK retains its #1 spot in the NEW K.ID's weekly chart for three consecutive weeks as they tie with WINNER's previous record. BLACKPINK has announced a new single dropping on August 28th which will be a collaboration with American pop star, Selena Gomez. Selena Gomez also recently teased her collaboration with BLACKPINK on her Instagram post captioned, "SELPINK pulling up soon. 8/28".
Following their release of the single, BLACKPINK will be releasing their first debut album on October 2nd.
PENTAGON, SHINee, GWSN, and N.Flying all retained their spots in TOP5. The 6th place, WINNER, celebrated their 6th year debut anniversary. MINO posted a photo of WINNER on his Instagram, celebrating the time and unforgettable memories that they have spent together for the last 6 years.
Ranked at #9, SF9's Rowoon has been named as 'The North Face white label's F/W' model and its brand ambassador. With a height over 6'3'', Rowoon not only has a youthful personality but also has various talents as he can both sing and act in various entertainment fields. The North Face saw that Rowoon's versatility perfectly matched its brand image and decided to partner with Rowoon.
Coming in at #10, DAY6's sub-unit, Even of Day, is releasing a new album, 'The Book of Us: Gluon – Nothing can tear us apart' on August 31st. All 7 songs in the album are written and produced by the Even of Day members. Young K is expected to play guitar in place of Sungjin and Jae. JYP's representative commented, "Young K showed his expertise on the bass guitar and will continue to play more instruments." It was also mentioned that Wonpil's synthesizer and Dowoon's electronic drum will be key in this album.
Additionally, in last week's '2020 SORIBADA BEST K-MUSIC AWARDS', GWSN and LOONA won New Wave New Artist Awards while GFRIEND took the main prize (bonsang) home.
NEW K.ID, the only TV channel that allows viewers to enjoy K-POP Idol-related content programming 24/7 and exclusive episodes curated from 10K+ videos, is available at CH 511 for free on LG Smart TVs and XUMO apps on all Internet-connected devices.
Death after unmasked arrest – Mexico Floyd
The official reason for the arrest revealed by the police is not known, but the video footage posted on social media at the time of the arrest suggests that the reason is "not wearing a mask."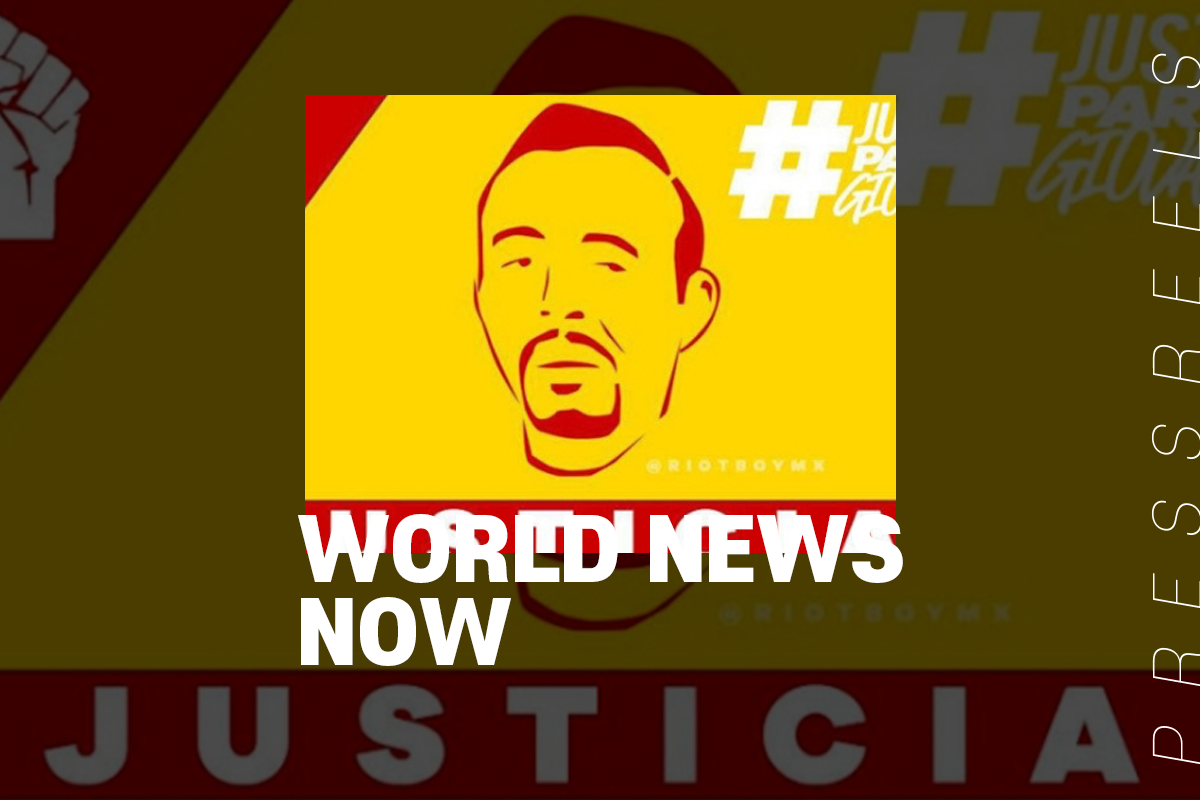 Amid a stir across the U.S. over the "George Floyd" incident that killed white police abuses, similar cases of abuse of public power have been revealed in Mexico, sparking public outrage.
The daily El Universal has been protesting against the incident since it was belatedly revealed that construction worker Giovanni Lopez died the next day after being arrested by police in Guadalajara, western Mexico, on April 4.
The official reason for the arrest revealed by the police is not known, but the video footage posted on social media at the time of the arrest suggests that the reason is "not wearing a mask."
Death of George Floyd
On May 25, 2020, George Floyd, a 46-year-old black man, died in Minneapolis, Minnesota, after Derek Chauvin, a white police officer, knelt on Floyd's neck for almost nine minutes while Floyd was handcuffed face down in the street