A reveal for a mother who lost her child for more than two decades. As from Stockton Record, Denise Smart, the mother of Kristin Smart, was contacted by the FBI and told her, "Be ready. This is going to be something you don't expect."
Kristin Smart was a freshman at the California Polytechnic State University in San Luis. She was only 19 years old by then in 1996, and the last time she was seen was when she left a party from out of the campus.
In the record, the FBI told her family that maybe they "might want to get away for a while" and get a family representative instead.
The California Polytechnic had a statement as well, "offers its thoughts to the Smart family along with its continued hopes for a resolution in the disappearance of Kristin Smart… the university has not been made aware of any new or additional information."
After that, her disappearance became a mystery for an extended 24-year. In 2016, there was a tip to the investigators, and they excavated a Cal Poly hillside, but nothing came up. Her neighbor in the dorm called the university police and was the one informing them that she has not returned. Other students thought she might have gone camping.
The authorities didn't declare her a missing person until on the 3rd day.
She went home at around 2 A.M. on the Memorial Day weekend with three others. Two went back to their residences. The student whom she left with, Paul Flores, from the party was questioned, and his home was searched, but there was nothing found.
He wasn't arrested or charged for anything. He said he dropped her off at the intersection of Grand Avenue and Perimeter Road in San Luis Obispo. Over the last months, the case received a lot of attention after a true-crime podcase was released "Your Own Backyard." It was focused on Flores, who was the primary suspect.
In 1998, the focus of the investigation was about Flores. The authorities recorded that he had a black eye the day after her disappearance and had an alibi that it was from a basketball game and during an accident while fixing his car. Several months after, the scent dogs which were trained for smelling human remains went to the dorm room of Flores, but nothing was found.
The Smart family kept an eye on Flores. They believe that he knows more about the disappearance of their daughter. They sent articles linking to Flores to his employers. The Navy declined his application after learning of the said disappearance case.
In 2002, it was officially declared that Smart was dead as there was nobody found.
During an interview in 1998, the mother exclaimed, "It's been like having an open wound and having someone continually pouring salt in it Having a missing child is just not something that gets better over time. It's another dimension, and it just can't heal."
Currently, there is a California Law, the Kristin Smart Campus Safety Act of 1998, which requires university police to be definite as to when they should call the outside authorities for investigation on crimes.
Read More: Pamela Anderson Married Again!
BLACKPINK With a Hat-Trick As They Once Again Retain The #1 Spot In NEW K.ID's Weekly Chart
NEW K.ID, the No.1 TV channel for all K-Pop entertainment and source (https://cutt.ly/NEWKID), announced its weekly chart for the 3rd week of August.
BLACKPINK retains its #1 spot in the NEW K.ID's weekly chart for three consecutive weeks as they tie with WINNER's previous record. BLACKPINK has announced a new single dropping on August 28th which will be a collaboration with American pop star, Selena Gomez. Selena Gomez also recently teased her collaboration with BLACKPINK on her Instagram post captioned, "SELPINK pulling up soon. 8/28".
Following their release of the single, BLACKPINK will be releasing their first debut album on October 2nd.
PENTAGON, SHINee, GWSN, and N.Flying all retained their spots in TOP5. The 6th place, WINNER, celebrated their 6th year debut anniversary. MINO posted a photo of WINNER on his Instagram, celebrating the time and unforgettable memories that they have spent together for the last 6 years.
Ranked at #9, SF9's Rowoon has been named as 'The North Face white label's F/W' model and its brand ambassador. With a height over 6'3'', Rowoon not only has a youthful personality but also has various talents as he can both sing and act in various entertainment fields. The North Face saw that Rowoon's versatility perfectly matched its brand image and decided to partner with Rowoon.
Coming in at #10, DAY6's sub-unit, Even of Day, is releasing a new album, 'The Book of Us: Gluon – Nothing can tear us apart' on August 31st. All 7 songs in the album are written and produced by the Even of Day members. Young K is expected to play guitar in place of Sungjin and Jae. JYP's representative commented, "Young K showed his expertise on the bass guitar and will continue to play more instruments." It was also mentioned that Wonpil's synthesizer and Dowoon's electronic drum will be key in this album.
Additionally, in last week's '2020 SORIBADA BEST K-MUSIC AWARDS', GWSN and LOONA won New Wave New Artist Awards while GFRIEND took the main prize (bonsang) home.
NEW K.ID, the only TV channel that allows viewers to enjoy K-POP Idol-related content programming 24/7 and exclusive episodes curated from 10K+ videos, is available at CH 511 for free on LG Smart TVs and XUMO apps on all Internet-connected devices.
Death after unmasked arrest – Mexico Floyd
The official reason for the arrest revealed by the police is not known, but the video footage posted on social media at the time of the arrest suggests that the reason is "not wearing a mask."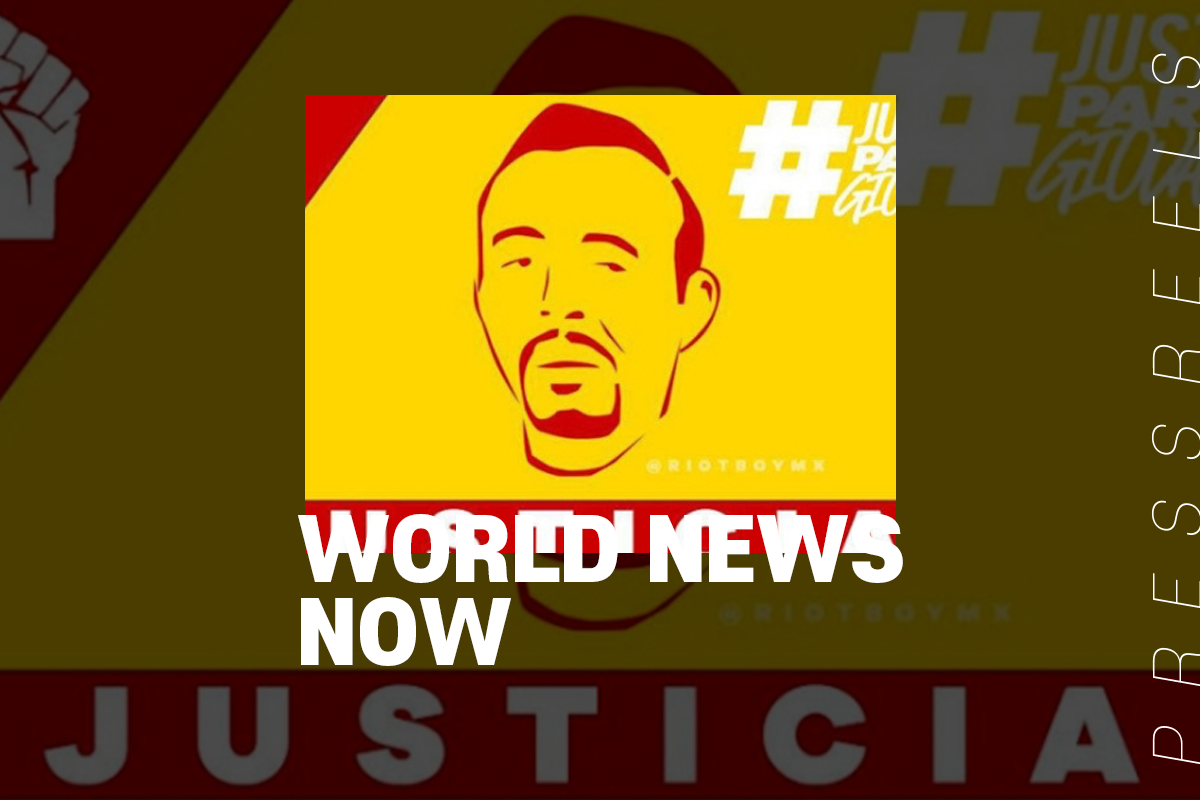 Amid a stir across the U.S. over the "George Floyd" incident that killed white police abuses, similar cases of abuse of public power have been revealed in Mexico, sparking public outrage.
The daily El Universal has been protesting against the incident since it was belatedly revealed that construction worker Giovanni Lopez died the next day after being arrested by police in Guadalajara, western Mexico, on April 4.
The official reason for the arrest revealed by the police is not known, but the video footage posted on social media at the time of the arrest suggests that the reason is "not wearing a mask."
Death of George Floyd
On May 25, 2020, George Floyd, a 46-year-old black man, died in Minneapolis, Minnesota, after Derek Chauvin, a white police officer, knelt on Floyd's neck for almost nine minutes while Floyd was handcuffed face down in the street