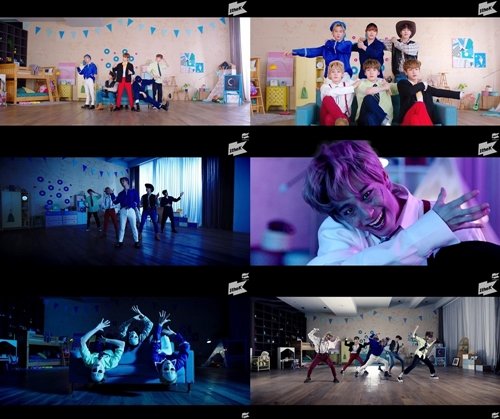 (PRESSREELS) ONEUS released its dance content "Stage Break" on the official YouTube channel of 1theK at 8 p.m. on the 24th, drawing attention from K-pop fans around the world.
"Stage Break" is 1theK's new dance content that applies the "Frame Break" video technique that highlights the artist's performance, and ONEUS is receiving great acclaim for presenting an unexpected performance that incorporates toy concepts into Tones And I's "Dance Monkey."
In the released video, ONEUS transformed into characters in famous animations such as "Toy Story," "Mickey Mouse" and "Pinocchio," showing a more powerful and intense performance with a refreshing and energetic group dance during the day and a horror feel at night.
Meanwhile, ONEUS will release its music video for "COME BACK HOME" on its official YouTube channel on July 27.