Pangolins have now been linked to the cause of the outbreak of the virus.
The first assumption that some scientists are now questioning bats to human transmission.
The illegal trafficking of pangolins may have something to do with this global pandemic.
The South China Agricultural University said that if ever this is confirmed, according to their website, "discovery will be of great significance for the prevention and control of the origin (of the new virus)."
The official news agency of China, Xinhua, reported that the coronavirus strain of the genome sequence of the pangolins and the novel coronavirus was 99% similar to the ones from those infected.
It said that the pangolins are the most likely intermediate host.
One veterinary medicine expert from the University of Cambridge said that the research may not be detailed yet, "The evidence for the potential involvement of pangolins in the outbreak has not been published, other than by a university press release. This is not scientific evidence."
He added, "Simply reporting detection of viral RNA with sequence similarity of more than 99% is not sufficient. Could contamination from a highly infected environment have caused these results?"
It has been known that the most trafficked mammals in Asia are the pangolins. Their meat is considered a delicacy in certain countries like China, whereas the scales are used for traditional medicine like in Vietnam.
This outbreak was said to have started in the market of Wuhan, where love animals such as pangolins are sold. Other experts believe that the virus may have come from the bats and then was passed on to humans through other species.
Another professor expert, Jonathan Ball, of molecular virology of the University of Nottingham, said that it might be quite interesting though unclear, but this could also lead to something.
He said, "We would need to see all of the genetic data to get a feel for how related the human and pangolin viruses are, and also gain an understanding of how prevalent this virus is in pangolins and whether or not these were being sold in the Wuhan wet markets."
The professor of veterinary medicine of the City University of Hongkong said that it might be a vast connection between pangolins and the new coronavirus in humans, "You can only draw more definitive conclusions if you compare prevalence (of the coronavirus) between different species based on representative samples, which these almost certainly are not."
Dr. Ian Lipkins, an infectious disease expert, said that as long as wet markets sell different animal species, these kinds of viruses will pop up every several years.
If he would decide, he wants the wild animal markets to be closed.
This may bring a positive impact on diseases. However, it is not enough to ban the illegal wildlife trade.
The World Wildlife Fund made a statement regarding this outbreak: This health crisis must serve as a wake-up call for the need to end unsustainable use of endangered animals and their parts, as exotic pets, for food consumption, and their perceived medicinal value.

Read More: Margot Robbie: 'Harley Quinn is a Gift'
BLACKPINK With a Hat-Trick As They Once Again Retain The #1 Spot In NEW K.ID's Weekly Chart
NEW K.ID, the No.1 TV channel for all K-Pop entertainment and source (https://cutt.ly/NEWKID), announced its weekly chart for the 3rd week of August.
BLACKPINK retains its #1 spot in the NEW K.ID's weekly chart for three consecutive weeks as they tie with WINNER's previous record. BLACKPINK has announced a new single dropping on August 28th which will be a collaboration with American pop star, Selena Gomez. Selena Gomez also recently teased her collaboration with BLACKPINK on her Instagram post captioned, "SELPINK pulling up soon. 8/28".
Following their release of the single, BLACKPINK will be releasing their first debut album on October 2nd.
PENTAGON, SHINee, GWSN, and N.Flying all retained their spots in TOP5. The 6th place, WINNER, celebrated their 6th year debut anniversary. MINO posted a photo of WINNER on his Instagram, celebrating the time and unforgettable memories that they have spent together for the last 6 years.
Ranked at #9, SF9's Rowoon has been named as 'The North Face white label's F/W' model and its brand ambassador. With a height over 6'3'', Rowoon not only has a youthful personality but also has various talents as he can both sing and act in various entertainment fields. The North Face saw that Rowoon's versatility perfectly matched its brand image and decided to partner with Rowoon.
Coming in at #10, DAY6's sub-unit, Even of Day, is releasing a new album, 'The Book of Us: Gluon – Nothing can tear us apart' on August 31st. All 7 songs in the album are written and produced by the Even of Day members. Young K is expected to play guitar in place of Sungjin and Jae. JYP's representative commented, "Young K showed his expertise on the bass guitar and will continue to play more instruments." It was also mentioned that Wonpil's synthesizer and Dowoon's electronic drum will be key in this album.
Additionally, in last week's '2020 SORIBADA BEST K-MUSIC AWARDS', GWSN and LOONA won New Wave New Artist Awards while GFRIEND took the main prize (bonsang) home.
NEW K.ID, the only TV channel that allows viewers to enjoy K-POP Idol-related content programming 24/7 and exclusive episodes curated from 10K+ videos, is available at CH 511 for free on LG Smart TVs and XUMO apps on all Internet-connected devices.
Death after unmasked arrest – Mexico Floyd
The official reason for the arrest revealed by the police is not known, but the video footage posted on social media at the time of the arrest suggests that the reason is "not wearing a mask."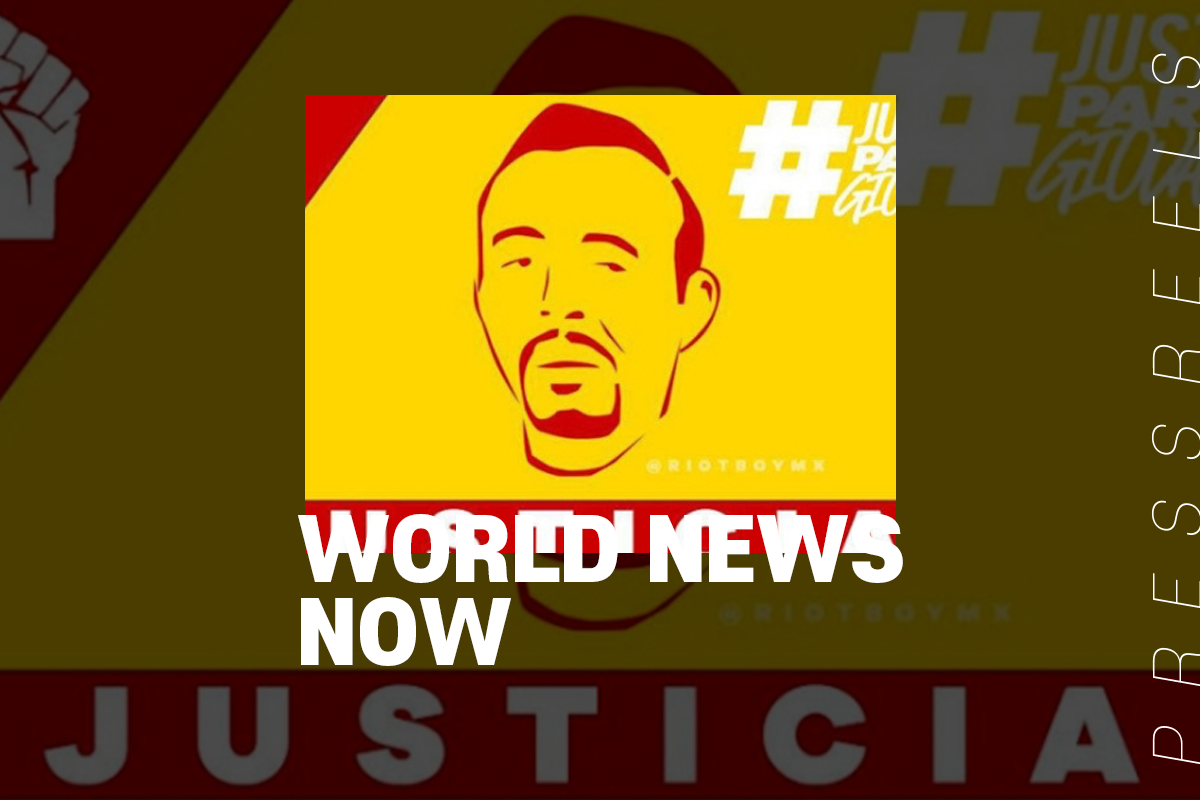 Amid a stir across the U.S. over the "George Floyd" incident that killed white police abuses, similar cases of abuse of public power have been revealed in Mexico, sparking public outrage.
The daily El Universal has been protesting against the incident since it was belatedly revealed that construction worker Giovanni Lopez died the next day after being arrested by police in Guadalajara, western Mexico, on April 4.
The official reason for the arrest revealed by the police is not known, but the video footage posted on social media at the time of the arrest suggests that the reason is "not wearing a mask."
Death of George Floyd
On May 25, 2020, George Floyd, a 46-year-old black man, died in Minneapolis, Minnesota, after Derek Chauvin, a white police officer, knelt on Floyd's neck for almost nine minutes while Floyd was handcuffed face down in the street