Wendy held an online press conference to celebrate the release of her first mini-album "Like Water" on the afternoon of the 5th. Red Velvet Joy was the host of the day.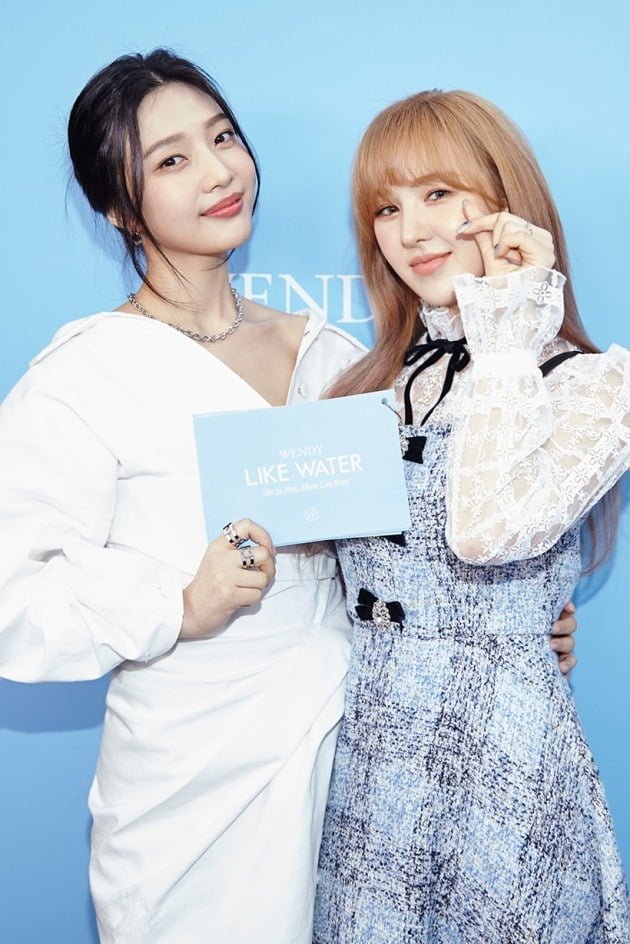 Wendy will be the first soloist among Red Velvet members. It is expected to be her solo debut and return to her activities after a long time, who has shown stable live performance as the main vocalist in the team.
Wendy, who appeared in public after a long time, introduced herself as a "solo singer who made her debut today," and said, "I couldn't believe it when I heard that she was making her first solo debut." As I was preparing for the album, I realized it, and I'm a little nervous from the moment I'm having a press conference today. Fortunately, I think I was a little less nervous because Joy was next to me," she said.
As Red Velvet's first soloist, she said, "I had more responsibility, and I tried to show a song with my voice and sensibility," adding, "I felt pressured to do well, and when I prepared alone, I thought of the members." However, the album came out well because the company and staff helped me a lot. I prepared it with all my heart so that my voice can be delivered completely, so please look forward to it."
What Wendy wanted to emphasize with her first solo album was a message of consolation and empathy. Not having met her fans for a long time after his injury, she expressed her story with music. Wendy said, "This album itself is close to my story," and said, "As it has a warm feeling, I want to convey a message that many people sympathize with within my voice." "I want to play a song where I can feel comfort, empathy, and gratitude," she said.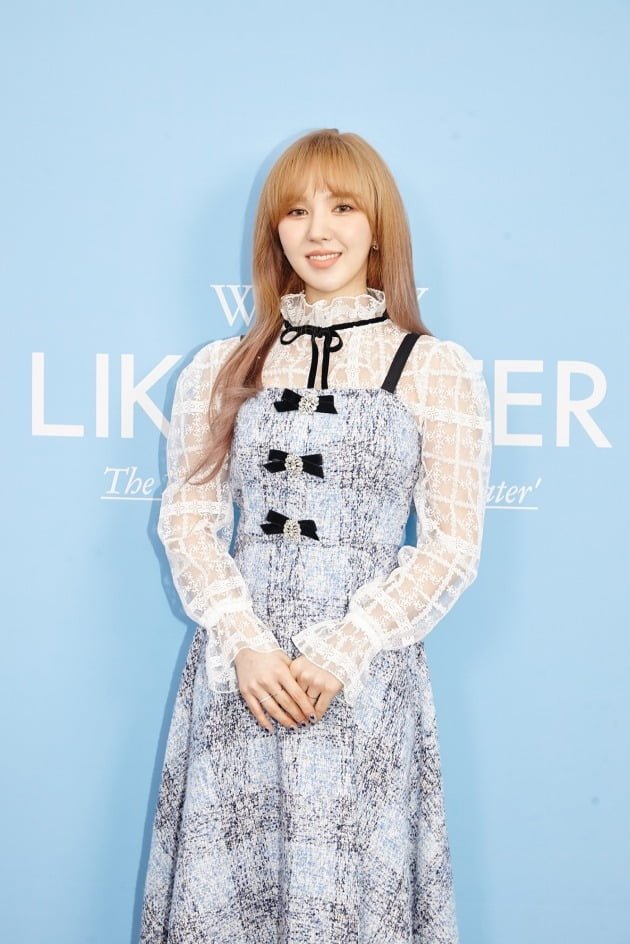 "I hope the listeners will feel comfortable and comfortable even for a short time listening to my songs while working on the album." Since the lyrics contain warm messages, I hope you can sympathize with them because I sang them with care to convey them well," she added.
Finally, Wendy said, "I was worried a lot because I wanted to keep the color of Red Velvet. Since Red Velvet Wendy and Solo Wendy are all over the world, I think it can be a strength if you work hard without losing your own color. "I want to show you my vocal aspect of telling honest stories," she said. "I've been focusing on finding my color since I prepared for the album. As a singer who delivers a message to the public, I want to continue my journey to find my own color with my fans."
"It's my first solo album since I debuted today, so I don't want anything big. I want to convey the emotion and echo to many people with my voice. I hope to be an artist Wendy that I can relate to. Since there were many people who waited for me for a long time, I'll sing happily on stage, so just enjoy it. We will continue to show you various sides of us, so please look forward to it."