Mirror, mirror on the wall, who's the fairest of them all? Robert Pattinson!
According to science, this Twilight actor is the most handsome of all.
Best known for his role as Edward Cullen in the vampire franchise, Pattinson has been known since 2008. Findings from the result are determined by the "Golden Ratio of Beauty Phi", is a mathematical formula which was designed and created by ancient Greeks who assesses symmetry of the face.
What does it look for? The algorithm looks at the eyebrows, eyes, nose, lips, jaws, and the shape of the face in general. It then assigns a value to calculate its attractiveness.
It was also a measurement for artists and architects during the European Renaissance on assessing their masterpieces.
Pattinson garnered a score of 92.15%, thus making him the highest and the closest to perfection.
Cosmetic surgeon De Silva of Centre For Advanced Facial Cosmetic and Plastic Surgery in the UK, and the one compiling the list said, "Robert Pattinson was the clear winner when all elements of the face were measured for physical perfection."
The surgeon further explained, "These brand-new computer mapping techniques allow us to solve some of the mysteries of what it is that makes someone physically beautiful, and the technology is useful when planning patients' surgery."
He added that Pattinson has closed to perfection features, "He was in the top five for nearly all the categories because he has such classically shaped features and a wonderfully chiseled jaw. His only score below average was for his lips."
Next to Pattinson, superman star Henry Cavil was the next in line with a score of 91.64%. Bradley Cooper came on third with 91.08%, whereas Brad Pitt has 90.15%. George Clooney made it to the top 5 with 89.1%.
Other handsome men on the list are Hugh Jackman, David Beckham, Idris Elba, Kanye West, and Ryan Gosling.
A professor from the University of Nebraska, Kendra Schmid, once appeared on the Oprah Winfrey Show and discussed how the scientists opened up to this kind of mathematical formula. She explained how people could be better looking over the others.
The most beautiful woman in the world goes to Bella Hadid. She has a score of 94.35%, which is very impressive.
Pattinson will also be the newest Batman and probably the most handsome of all. This Batman movie will be different from the rest. 
The new bat suit is talked about, Michael Giacchino spoke about this and said, "Right now I am in the middle and just beginning some stuff for Batman. That is a really fun thing to be a part of. Because again, I loved Batman, as we all do growing up, so it's just fun to be a part of, taking it and doing your version of it. So it's nice."
Batman will be released in the middle of 2021. Other stars include Zoe Kravitz, Paul Dano, Jeffrey Wright, John Turturro, and more. Matt Reeves direct it.
Read More: Prince Harry, Meghan Markle Doing Just Fine in Canada
BLACKPINK With a Hat-Trick As They Once Again Retain The #1 Spot In NEW K.ID's Weekly Chart
NEW K.ID, the No.1 TV channel for all K-Pop entertainment and source (https://cutt.ly/NEWKID), announced its weekly chart for the 3rd week of August.
BLACKPINK retains its #1 spot in the NEW K.ID's weekly chart for three consecutive weeks as they tie with WINNER's previous record. BLACKPINK has announced a new single dropping on August 28th which will be a collaboration with American pop star, Selena Gomez. Selena Gomez also recently teased her collaboration with BLACKPINK on her Instagram post captioned, "SELPINK pulling up soon. 8/28".
Following their release of the single, BLACKPINK will be releasing their first debut album on October 2nd.
PENTAGON, SHINee, GWSN, and N.Flying all retained their spots in TOP5. The 6th place, WINNER, celebrated their 6th year debut anniversary. MINO posted a photo of WINNER on his Instagram, celebrating the time and unforgettable memories that they have spent together for the last 6 years.
Ranked at #9, SF9's Rowoon has been named as 'The North Face white label's F/W' model and its brand ambassador. With a height over 6'3'', Rowoon not only has a youthful personality but also has various talents as he can both sing and act in various entertainment fields. The North Face saw that Rowoon's versatility perfectly matched its brand image and decided to partner with Rowoon.
Coming in at #10, DAY6's sub-unit, Even of Day, is releasing a new album, 'The Book of Us: Gluon – Nothing can tear us apart' on August 31st. All 7 songs in the album are written and produced by the Even of Day members. Young K is expected to play guitar in place of Sungjin and Jae. JYP's representative commented, "Young K showed his expertise on the bass guitar and will continue to play more instruments." It was also mentioned that Wonpil's synthesizer and Dowoon's electronic drum will be key in this album.
Additionally, in last week's '2020 SORIBADA BEST K-MUSIC AWARDS', GWSN and LOONA won New Wave New Artist Awards while GFRIEND took the main prize (bonsang) home.
NEW K.ID, the only TV channel that allows viewers to enjoy K-POP Idol-related content programming 24/7 and exclusive episodes curated from 10K+ videos, is available at CH 511 for free on LG Smart TVs and XUMO apps on all Internet-connected devices.
Death after unmasked arrest – Mexico Floyd
The official reason for the arrest revealed by the police is not known, but the video footage posted on social media at the time of the arrest suggests that the reason is "not wearing a mask."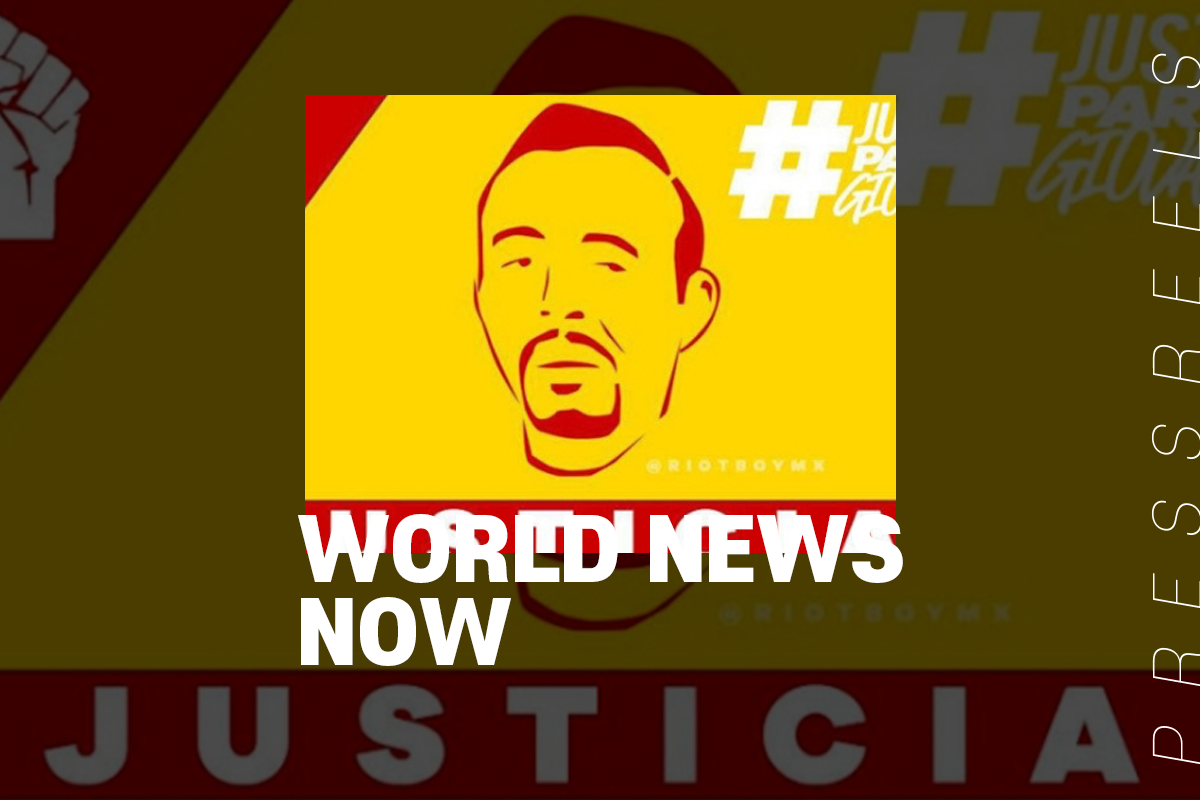 Amid a stir across the U.S. over the "George Floyd" incident that killed white police abuses, similar cases of abuse of public power have been revealed in Mexico, sparking public outrage.
The daily El Universal has been protesting against the incident since it was belatedly revealed that construction worker Giovanni Lopez died the next day after being arrested by police in Guadalajara, western Mexico, on April 4.
The official reason for the arrest revealed by the police is not known, but the video footage posted on social media at the time of the arrest suggests that the reason is "not wearing a mask."
Death of George Floyd
On May 25, 2020, George Floyd, a 46-year-old black man, died in Minneapolis, Minnesota, after Derek Chauvin, a white police officer, knelt on Floyd's neck for almost nine minutes while Floyd was handcuffed face down in the street