On Thursday, the Democrats in the Senate made a proposal that the government cancel the payments of the student loans during the coronavirus pandemic and forgive $10,000 each from the debt for these borrowers.
Chuck Schumer, the Senate Democrats Minority Leader, and Sen. Elizabeth Warren, and some other Democrats are asking the current administration for waiving the federal students' loans at this time of national emergency.
According to Sen. Patty Murray "Families and student loan borrowers desperately need our help right now and we're only just at the beginning of the devastating economic impact of this crisis."
Furthermore, they asked that student loan payments be deferred and $10,000 in debt forgiveness, The proposal said that it would stop the addition of wages and tax refunds and Social Security benefits for the past borrowers.
The director of the Student Loan Borrower Assistance Project at the National Consumer Law Center, Persis Yu, made a statement and said, "The bold measures proposed by Senators Schumer, Murray, Brown, and Warren are necessary to shield borrowers from the government's draconian collection powers and to ensure that Americans devastated by the financial crisis are able to dig out in the months ahead."
Warren is running for president and has proposed to forgive $50,000 per borrower whereas another candidate, Bernie Sanders, is proposing to wipe out the $1.7 trillion of the education debt.
Last week, President Trump said that he would waive some interest from the federal student loans because of the coronavirus which means that there will be a pause of payments without having penalties.
As of the moment, the US. Department of education has so-called deferment or forbearance if these borrowers need forbearance but then interest would be accrued leaving them a higher balance once they start paying again.
During that time, Schumer asked the president that these people be granted 6 months of forgives from their student debt. The impact of this pandemic would hit hard for a lot of payment especially in keeping up with their student loans.
Toby Merill, director of the Project on Predatory Student Lending at Harvard University, said, "COVID-19 is causing economic devastation across the country, with an even greater job and income losses to come."
This bill proposal is said to be a critical decision directing to the Secretary of Education to ensure that these borrowers don't miss their due dates after everything is back to normal.
This would take 3 months grace period for them not to incur penalties or in other fees.
The Republican Senate didn't make a comment yet whether they like the proposal or not or if the President would agree to it but the current administration has shown its interest and willingness in addressing the student loans and do another leap for the economy.
There are 43 million Americans owing the country $1.5 trillion in student debt loans. Federal student loan has $1.3 trillion from that.
Warren said, "Last time our economy crashed, this country made a devastating mistake: we turned our backs on students and families to bail out the giant banks. Student loan borrowers — especially students of color — never fully recovered from that economic punch to the gut. This time around, by canceling student debt payments for millions, we will fix the mistake that still holds back a generation of people and dragged down our economy, and create a real, grassroots stimulus to help see us through this crisis."
Read More: Elon Musk to Produce Ventilators for COVID-19 Patients
BLACKPINK With a Hat-Trick As They Once Again Retain The #1 Spot In NEW K.ID's Weekly Chart
NEW K.ID, the No.1 TV channel for all K-Pop entertainment and source (https://cutt.ly/NEWKID), announced its weekly chart for the 3rd week of August.
BLACKPINK retains its #1 spot in the NEW K.ID's weekly chart for three consecutive weeks as they tie with WINNER's previous record. BLACKPINK has announced a new single dropping on August 28th which will be a collaboration with American pop star, Selena Gomez. Selena Gomez also recently teased her collaboration with BLACKPINK on her Instagram post captioned, "SELPINK pulling up soon. 8/28".
Following their release of the single, BLACKPINK will be releasing their first debut album on October 2nd.
PENTAGON, SHINee, GWSN, and N.Flying all retained their spots in TOP5. The 6th place, WINNER, celebrated their 6th year debut anniversary. MINO posted a photo of WINNER on his Instagram, celebrating the time and unforgettable memories that they have spent together for the last 6 years.
Ranked at #9, SF9's Rowoon has been named as 'The North Face white label's F/W' model and its brand ambassador. With a height over 6'3'', Rowoon not only has a youthful personality but also has various talents as he can both sing and act in various entertainment fields. The North Face saw that Rowoon's versatility perfectly matched its brand image and decided to partner with Rowoon.
Coming in at #10, DAY6's sub-unit, Even of Day, is releasing a new album, 'The Book of Us: Gluon – Nothing can tear us apart' on August 31st. All 7 songs in the album are written and produced by the Even of Day members. Young K is expected to play guitar in place of Sungjin and Jae. JYP's representative commented, "Young K showed his expertise on the bass guitar and will continue to play more instruments." It was also mentioned that Wonpil's synthesizer and Dowoon's electronic drum will be key in this album.
Additionally, in last week's '2020 SORIBADA BEST K-MUSIC AWARDS', GWSN and LOONA won New Wave New Artist Awards while GFRIEND took the main prize (bonsang) home.
NEW K.ID, the only TV channel that allows viewers to enjoy K-POP Idol-related content programming 24/7 and exclusive episodes curated from 10K+ videos, is available at CH 511 for free on LG Smart TVs and XUMO apps on all Internet-connected devices.
Death after unmasked arrest – Mexico Floyd
The official reason for the arrest revealed by the police is not known, but the video footage posted on social media at the time of the arrest suggests that the reason is "not wearing a mask."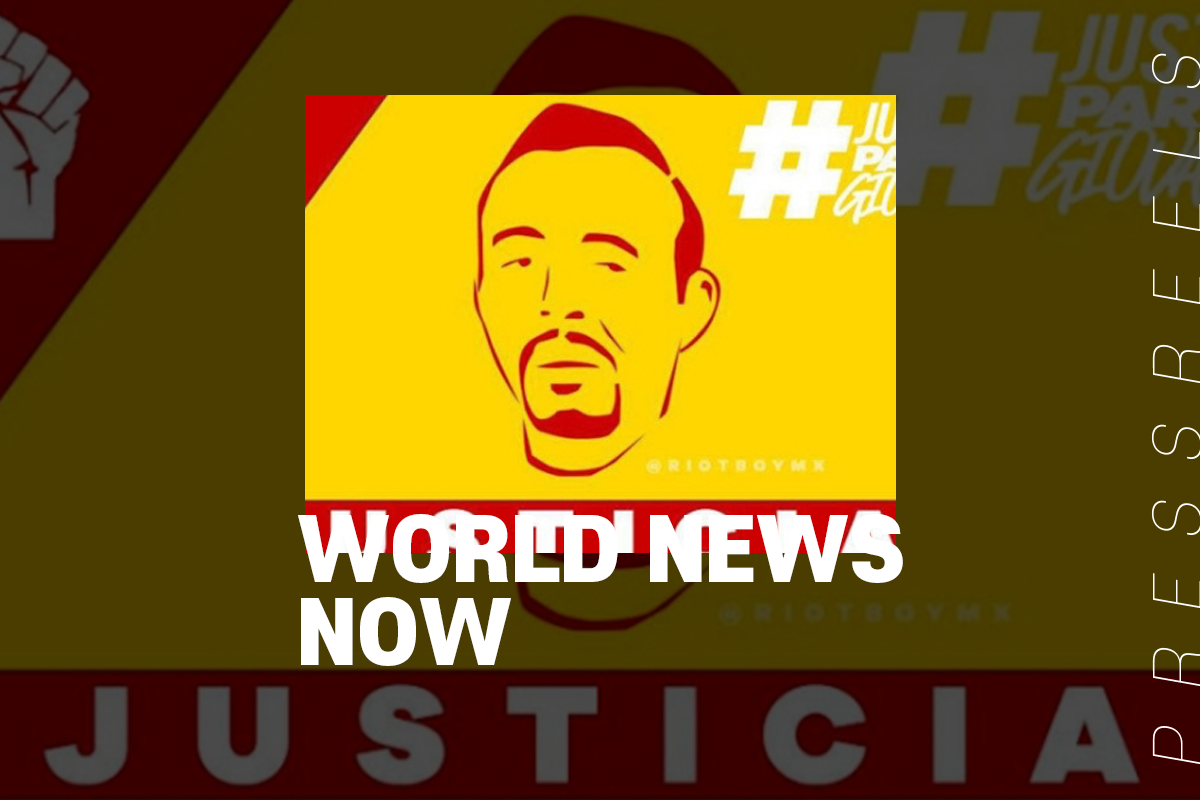 Amid a stir across the U.S. over the "George Floyd" incident that killed white police abuses, similar cases of abuse of public power have been revealed in Mexico, sparking public outrage.
The daily El Universal has been protesting against the incident since it was belatedly revealed that construction worker Giovanni Lopez died the next day after being arrested by police in Guadalajara, western Mexico, on April 4.
The official reason for the arrest revealed by the police is not known, but the video footage posted on social media at the time of the arrest suggests that the reason is "not wearing a mask."
Death of George Floyd
On May 25, 2020, George Floyd, a 46-year-old black man, died in Minneapolis, Minnesota, after Derek Chauvin, a white police officer, knelt on Floyd's neck for almost nine minutes while Floyd was handcuffed face down in the street