Netflix currently is receiving backlash from a lot of its viewers regarding a comedy that depicts Jesus Christ as a gay man.
It received over 2.1 million signatures for the petition to ban the show as of the writing.
The film that is titled "The First Temptation of Christ" by a Brazilian comedy show has led to a petition for the removal of such parody in the channel. The goal would be reaching 3 million signers in the petition that is in Change.org. It also asked that the creators be "be held responsible for the crime of villainous faith."
According to the co-founder, Fablo Porchat, he doesn't know what the fuss is about. "We play at insinuating that Jesus has a new friend, and probably this new friend is gay, but they have just been having fun and a perfect time in the desert for 40 days,". He said too that if folks should be mad, then that should be the LGBTQ "If anybody should be angry with us, it should be the gay community because a gay character turns out to be the Devil. But the gay community loves us!" he said — through one Decider take has conversely noted that Jesus' purported boyfriend in the film is "a bundle of swishy stereotypes.".
The comedy is about Jesus Christ, who got a surprise birthday party thrown by Joseph and Mary, who smokes pot. According to the synopsis in Netflix, "Jesus, who's hitting the big 3-0, brings a surprise guest to meet the family". The film somehow depicts that Jesus is a closet queen and with a partner, but they say it ends with a twisted ending. A Christmas special so wrong, it must be from comedians Porta dos Fundos,".
According to Porchat, "For some Catholics here in Brazil, it's O.K. if Jesus is a bad guy, uses drugs: That's no problem. The problem is he's gay. No, he can't be gay. And that's interesting because Jesus is everything," and then followed "God is black and white and gay and straight. God is everything. It's more homophobic to be insulted by a gay Jesus than to make Jesus special."
Netflix also seemed to have no plans of pulling the comedy out of the channel. Porchat continued, "[Netflix hasn't] said anything to us like, 'Maybe we should stop making the special available.' They support freedom of speech".
According to the Porta dos Fundos' statement, "Porta dos Fundos values artistic freedom and humor through satire on the most diverse cultural themes of our society and believes that freedom of expression is an essential construction for a democratic country."
Porta dos Fundos have been in the area of making satirical religious films in the past. It has already won an International Emmy Award last year from their satirical holiday special entitled "The Last Hangover."
Netflix didn't provide any details yet as to its decision, aside from its statement to the creator of the comedy.
"The First Temptation" is now available for streaming on Netflix.
Read More: Lizzo Wore a Thong and Twerked at an NBA Game
BLACKPINK With a Hat-Trick As They Once Again Retain The #1 Spot In NEW K.ID's Weekly Chart
NEW K.ID, the No.1 TV channel for all K-Pop entertainment and source (https://cutt.ly/NEWKID), announced its weekly chart for the 3rd week of August.
BLACKPINK retains its #1 spot in the NEW K.ID's weekly chart for three consecutive weeks as they tie with WINNER's previous record. BLACKPINK has announced a new single dropping on August 28th which will be a collaboration with American pop star, Selena Gomez. Selena Gomez also recently teased her collaboration with BLACKPINK on her Instagram post captioned, "SELPINK pulling up soon. 8/28".
Following their release of the single, BLACKPINK will be releasing their first debut album on October 2nd.
PENTAGON, SHINee, GWSN, and N.Flying all retained their spots in TOP5. The 6th place, WINNER, celebrated their 6th year debut anniversary. MINO posted a photo of WINNER on his Instagram, celebrating the time and unforgettable memories that they have spent together for the last 6 years.
Ranked at #9, SF9's Rowoon has been named as 'The North Face white label's F/W' model and its brand ambassador. With a height over 6'3'', Rowoon not only has a youthful personality but also has various talents as he can both sing and act in various entertainment fields. The North Face saw that Rowoon's versatility perfectly matched its brand image and decided to partner with Rowoon.
Coming in at #10, DAY6's sub-unit, Even of Day, is releasing a new album, 'The Book of Us: Gluon – Nothing can tear us apart' on August 31st. All 7 songs in the album are written and produced by the Even of Day members. Young K is expected to play guitar in place of Sungjin and Jae. JYP's representative commented, "Young K showed his expertise on the bass guitar and will continue to play more instruments." It was also mentioned that Wonpil's synthesizer and Dowoon's electronic drum will be key in this album.
Additionally, in last week's '2020 SORIBADA BEST K-MUSIC AWARDS', GWSN and LOONA won New Wave New Artist Awards while GFRIEND took the main prize (bonsang) home.
NEW K.ID, the only TV channel that allows viewers to enjoy K-POP Idol-related content programming 24/7 and exclusive episodes curated from 10K+ videos, is available at CH 511 for free on LG Smart TVs and XUMO apps on all Internet-connected devices.
Death after unmasked arrest – Mexico Floyd
The official reason for the arrest revealed by the police is not known, but the video footage posted on social media at the time of the arrest suggests that the reason is "not wearing a mask."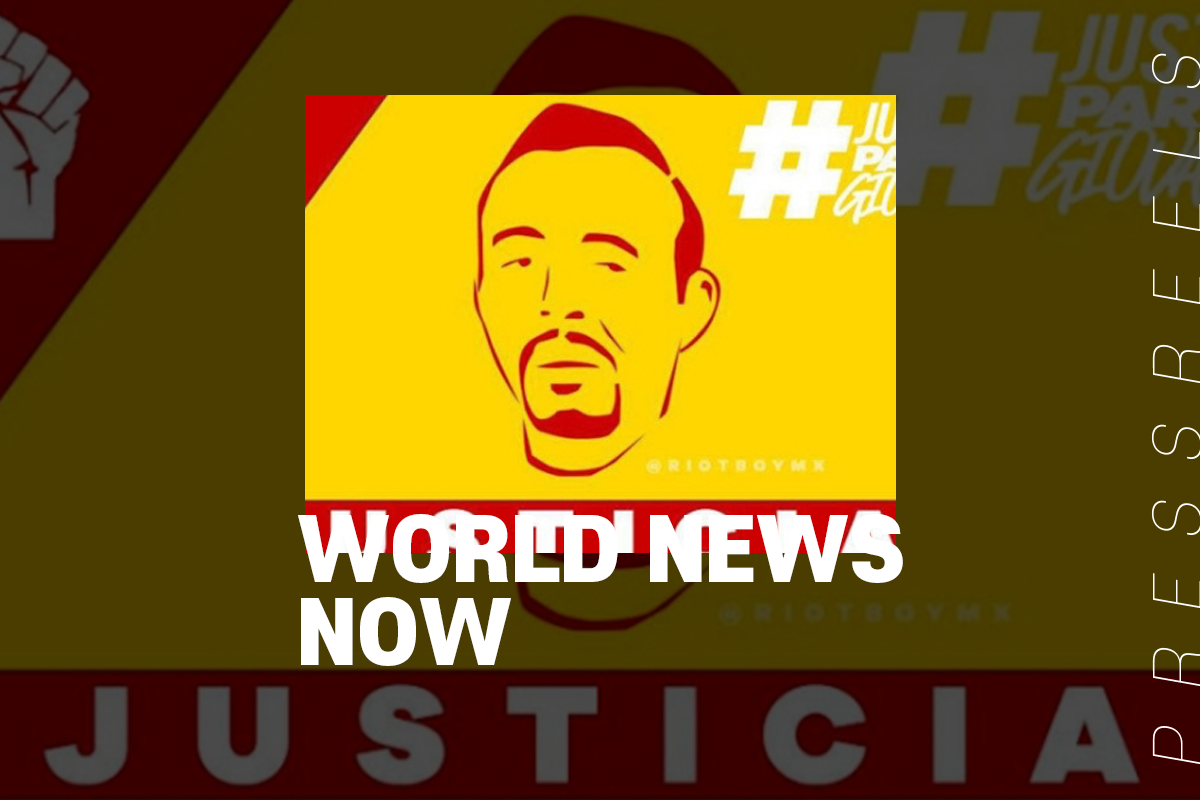 Amid a stir across the U.S. over the "George Floyd" incident that killed white police abuses, similar cases of abuse of public power have been revealed in Mexico, sparking public outrage.
The daily El Universal has been protesting against the incident since it was belatedly revealed that construction worker Giovanni Lopez died the next day after being arrested by police in Guadalajara, western Mexico, on April 4.
The official reason for the arrest revealed by the police is not known, but the video footage posted on social media at the time of the arrest suggests that the reason is "not wearing a mask."
Death of George Floyd
On May 25, 2020, George Floyd, a 46-year-old black man, died in Minneapolis, Minnesota, after Derek Chauvin, a white police officer, knelt on Floyd's neck for almost nine minutes while Floyd was handcuffed face down in the street