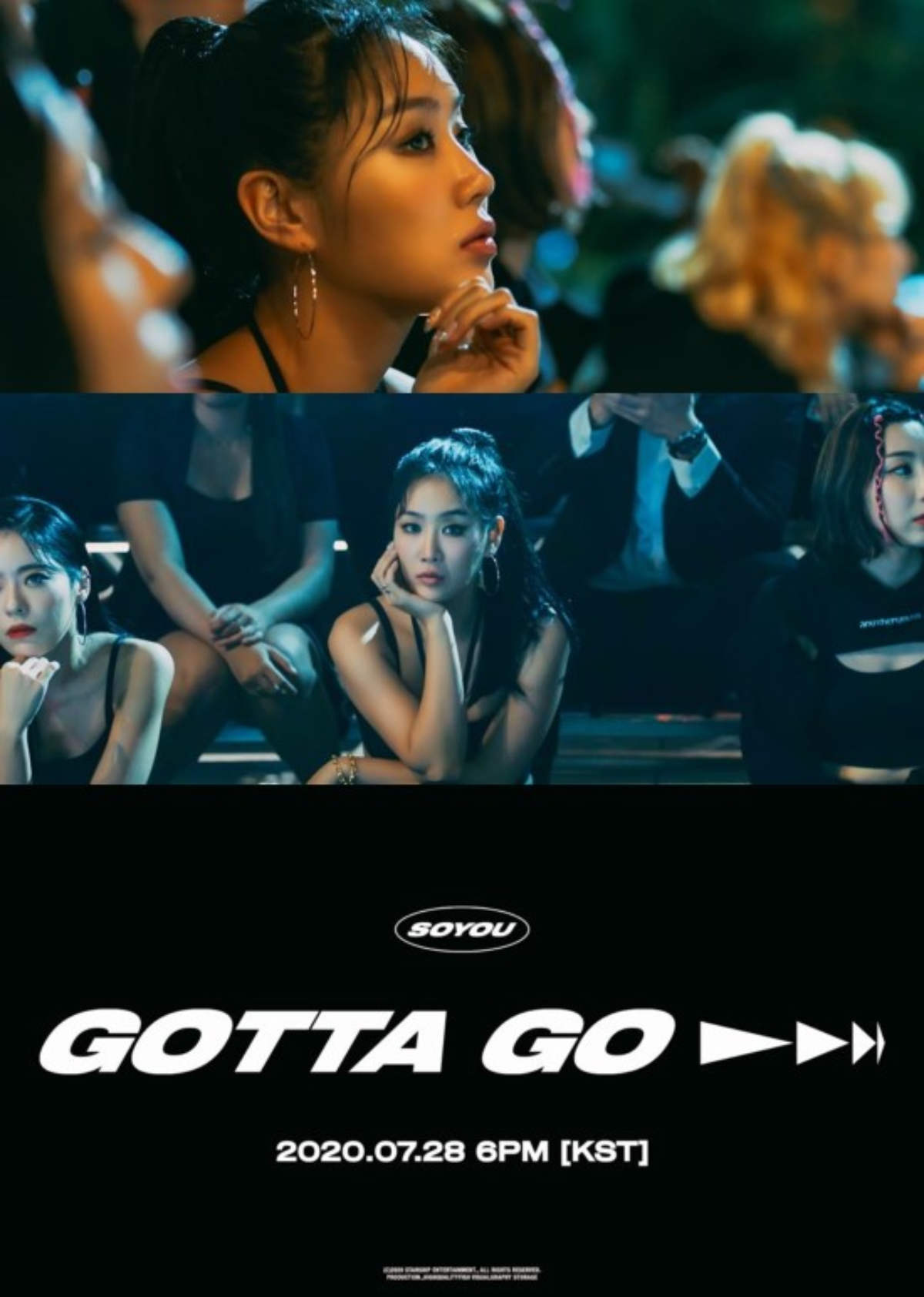 (PRESSREELS) The agency Starship Entertainment on July 24 afternoon released a music video teaser trailer version of its new single "GOTTA GO" owned by its official YouTube and Naver V Live channel, drawing attention.
In the teaser video, which is about 15 seconds away, Soyou revealed her alluring charm. With his thick smokey makeup, black tank top and pants, she appeared as a celebrity who attended a colorful fashion show, creating a cold and haughty charm while watching the runway, overwhelming her eyes.
In particular, sensual eyes and charismatic poses heralded a new song with Soyou's unique color, with a short but intense melody and unique attractive vocals, further raising expectations for the new song "GOTTA GO."
The new song "GOTTA GO" is a song produced by Arthur J., Francis based in L.A. Hollywood in the U.S., where the rhythm and urban-style vocal melody of regaton dance halls melted the summer cool and sexy. In particular, the lyrics, which are full of confidence, add a tone that only Soyou can produce, so you can feel the charm of new ownership.
Soyou, who drew attention by releasing the music video teaser, will show an upgraded version of her new song as a performance queen. Not only strong and energetic charms, but also sexy and provocative visuals, and eye-catching performances, we plan to attract fans' eyes and ears with music and stages that only Soyou can present.
Meanwhile, Soyou will release her new digital single 'GOTTA GO' on various music sites at 6 p.m. on July 28.