The offline pop-up store of "MOMENT OF LIGHT," a pop-up store with STONEHENgE and BTS, opened on the basement floor of Avenuel, Lotte Department Store's Jamsil branch. The pop-up store runs from May 29 to May 31.
"MOMENT OF LIGHT" is a jewelry collaboration product that talks about the moment when STONEHENgE and BTS shine the most, and has become a hot topic in various communities and SNS.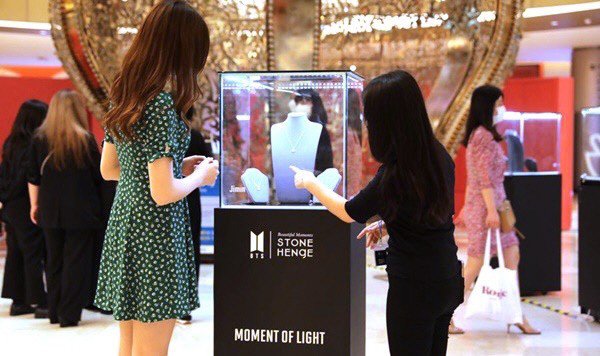 Online pre-booking sales are currently underway, but there was a regret that the product could not be confirmed in advance. Due to the nature of Jewelry, it was difficult for consumers to readily decide on a purchase based on pictures of the product, which made this regret even greater. The company has set up a pop-up store to collect opinions from such fans and officially check the actual appearance of the product.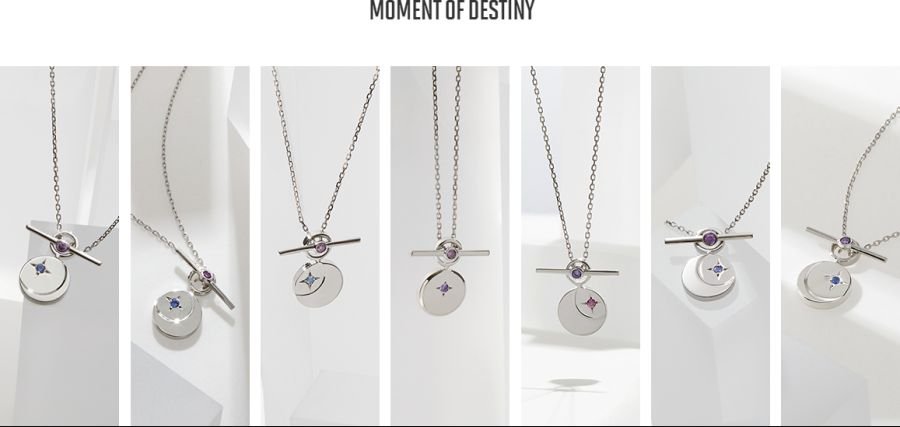 The pop-up store displays a total of 21 necklaces of three types, "BIRTH, DESTINY, and COEXIST," with each member's birthstone and design. Also on display are 'BTS CHARM' modeled after the logo of BTS. Purple jewelry engraved on the product is considered impressive.