Super Junior-K.R.Y. will release its first mini-album When We Were Us at 6 p.m. on June 8. This is even more meaningful as it is the first physical album released in Korea in 15 years since Super Junior members Kyu-hyun, Ryeo-wook and Yesung joined the tvN drama Hyena OST The One I Love in November 2006.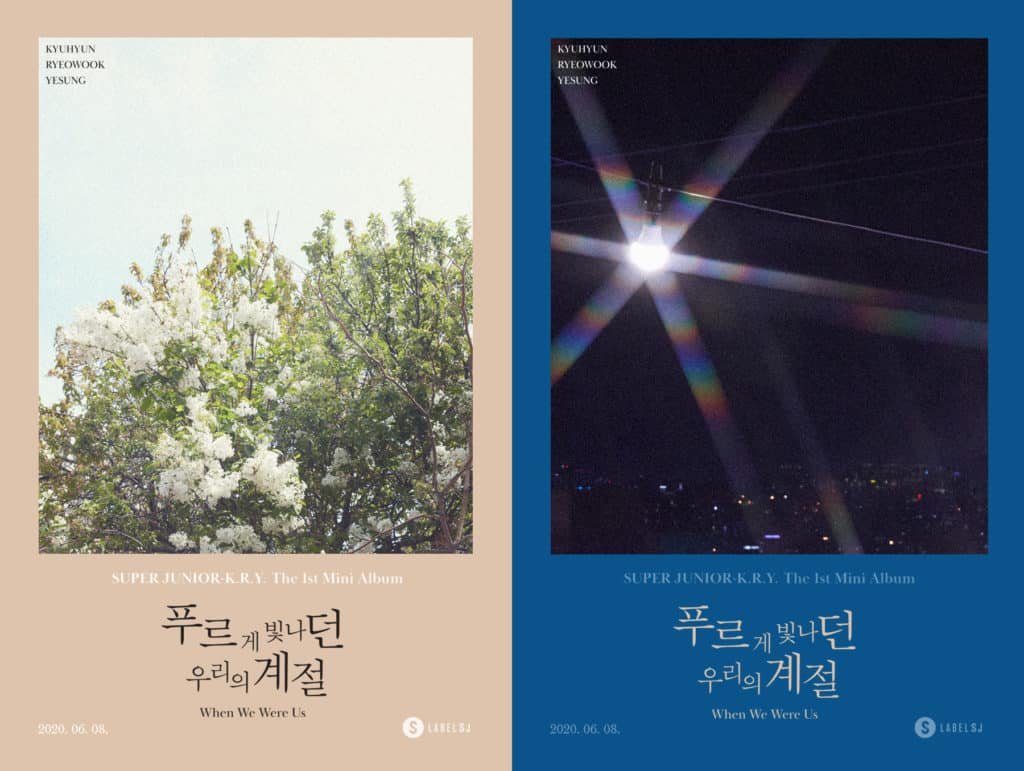 Also on May 18, Super Junior-K.R.Y. uploaded a concept image of the album through Super Junior's official SNS, including Instagram, Twitter and Facebook, at 10 a.m. Concept images were released in two versions of conflicting colors, raising fans' expectations for the new album.
Earlier, Super Junior-K.R.Y. released its single album Promise You and "JOIN HANDS" in Japan and successfully wrapped up a number of performances, including Super Junior-K.R.Y. THE 1st CONCERT. In particular, the second Asian tour SUPER JUNIOR-K.R.Y. ASIA TOUR ~Phonograph~ held in June 2015 attracted a total of 120,000 viewers in 10 Asian cities, including Yokohama, Kobe, Fukuoka, Nagoya, Seoul, Taipei, Bangkok, Shanghai, Hong Kong and Jakarta.