(PRESSREELS) Recently, Dispatch's Dicon magazine will feature BTS for their 10th issue special edition. Dispatch released a Dicon teaser on their official YouTube channel and revealed the duality of BTS's Jungkook. Jungkook was the first member to be released as the teaser for the photo book and showcased both his angel and devil sides with contrasting white and black outfits. He trended worldwide on Twitter, receiving great enthusiasm from fans. As the sales have opened, Dicon Jungkook Version is sold the MOST among all BTS members in Gmarket since release. Jungkook Cover is the Most Sold and Highest Ranking individual cover in Gmarket Best Seller & ranked at #3 overall. It has sold over 2005 copies now, the first member to reach 2000 copies, and remains the most sold individual covers among all BTS members in Gmarket since release. 
This isn't the first time Jungkook has driven sales for magazine covers. Previously, BTS was featured in New York's Wall Street Journal. Jungkook's cover sold 3018 copies, the first to surpass 2K & 3K copies. His cover ranked No.1 most sold covers among all BTS individual covers and group cover.
In another photoshoot for VOGUE, BTS' Jungkook caused the 'Prada' jacket that he was wearing to be sold out across the world, showing a tremendous 'Jungkook effect.' The jacket he was seen wearing in Vogue Japan's teaser of BTS' shooting got sold out on Prada's official online shop for 25 countries, including Korea, the US, Japan, France, Italy, Australia, Germany & Switzerland. He's been much talked about having caused a sell-out crisis of various products whenever he was seen wearing or using them. The items range from fabric softeners to fashion items. It seems that Jungkook causes the most impact on BTS features for well-known magazines.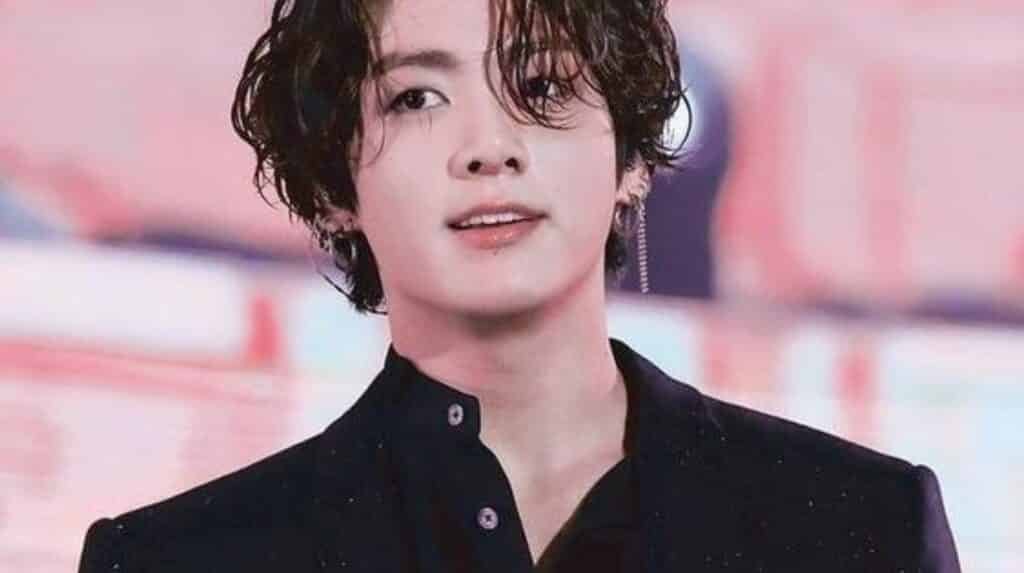 Brand Leader of BTS, Jungkook
Previously for BTS merch, Jungkook's official jigsaw puzzle was NO.1 in sales, popularity, sales index in Yes24. The product topped Sales at No.1, Popularity at No.1, and Sales Index at No. 1. Not only among BTS members, but Jungkook's puzzle also achieved No.1 under the website category.
Besides, magazine covers, BTS merch, Jungkook caused a spike in Milk in US Economy according to Trading Economics after Jungkook's recent milk tweet, with an increase of 1.62% on that day after a yearly retrogression equal to (-4.09%). Korean media 'Livestock Newspaper' specializing in livestock & dairy industry news wrote on how Jungkook's 'Dynamite' intro reverberated in the milk industry in the US & France. On the day he tweeted a glass of milk photo, milk futures price rose after a year-long decline.
Korea's Hankyung "Korea Economic" called Jungkook the owner of "living brand value," covering the news of his perfume Eau d'Océan being sold out completely in just 5 hours of the online order, being the first to sell out among the 7 VTXBTS perfumes.
Last but not least, the most well-known sell-out phenomenon from BTS: The Jungkook Downy Sell-out! Jungkook's remark of Downy Adorable had even caused a fluctuation in the Korean stock market immediately after last year's sell-out spree. Investors in the stock market, hearing the news, started to buy in stocks of a related Korean company, making its stock price surge by 13.07% from the previous day's close. The company KCI is a KOSDAQ-listed company that manufactures polymers and surfactants, which are ingredients of fabric softeners. The investments headed to this company instead of P&G Korea since P&G Korea was/is not listed in Korean stock markets.