Quaden Bayles was crying so hard at the back of his mother's car, saying "Give me a knife, I want to kill myself".
The mother, Yarraka Bayles, from Queensland, posted the video that broke millions of hears.
She shared it thru Facebook Live to raise awareness and how bullying could impact a person. She mentioned in the video too that her son attempted several times to kill himself.
In the video, you can hear the mother saying "This is what bullying does. Can you please educate your children, your families, your friends?"
The video has been viewed over 20 million times and has started a moment against bullying. Bayles received massive support from people all over the world.
Several of the stars shared some messages to him, Hugh Jackman, for example, uploaded a video in Twitter and said, "No matter what, you've got a friend in me. Quaden, you are stronger than you know, mate," Jackman said. "Everyone let's, please be kind to each other. Bullying is not OK, period."
Jeffrey Dean Morgan shared a video too, "My man, what I want you to know is that you have friends, I included. I am your buddy. You haven't met me yet, but we'll see if we can change that."
Mark Hamill, the famous Luke Skywalker, said, "The cruelty is as astonishing as it is heartbreaking."
A Go-Fund-Me page has been created by Brad Williams and has raised $324,000 already out of its $10,000 goal.
This would bring the mother and son to Disneyland in California.
According to the page, 9-year-old Quaden is an amazing boy from Australia with dwarfism.
One day when his mother picked him up from school, she found Quaden in hysterics.
Quaden was being bullied so horribly in school, that he could not take it anymore.
His mother filmed his tearful outcry and put it on Facebook to let people know the effect that bullying can have.
The bullying was so severe, in the video Quaden can be heard saying "Give me a knife—I want to kill myself." I'm setting up this GoFundMe to let Quaden know that bullying will not be tolerated and that he is a beautiful human being who deserves joy. I want to fly Quaden and his mother to America, get them a nice hotel, and bring them to Disneyland."
Williams is speechless, and at awe at the respond of people, it included more than air tickets and hotel accommodations for the mother and Quaden.
The National Rugby Leagues Indigenous All-Stars Team is also supporting Quaden and will be leading the team before the pre-season match in Queensland Gold Coast.
According to the spokesman, "Just want to wish you all the best brother. We know you're going through a hard time right now, but the boys are here, we've got your back. We're here to support you, bud."
The mother of Quaden Bayles said, "Nobody knows the battles we face in private. I usually share all the positive highlights, but this stuff needs to be addressed to save our babies' lives."
Read More: Ozzy Osbourne Posts Cryptic Post on Twitter
BLACKPINK With a Hat-Trick As They Once Again Retain The #1 Spot In NEW K.ID's Weekly Chart
NEW K.ID, the No.1 TV channel for all K-Pop entertainment and source (https://cutt.ly/NEWKID), announced its weekly chart for the 3rd week of August.
BLACKPINK retains its #1 spot in the NEW K.ID's weekly chart for three consecutive weeks as they tie with WINNER's previous record. BLACKPINK has announced a new single dropping on August 28th which will be a collaboration with American pop star, Selena Gomez. Selena Gomez also recently teased her collaboration with BLACKPINK on her Instagram post captioned, "SELPINK pulling up soon. 8/28".
Following their release of the single, BLACKPINK will be releasing their first debut album on October 2nd.
PENTAGON, SHINee, GWSN, and N.Flying all retained their spots in TOP5. The 6th place, WINNER, celebrated their 6th year debut anniversary. MINO posted a photo of WINNER on his Instagram, celebrating the time and unforgettable memories that they have spent together for the last 6 years.
Ranked at #9, SF9's Rowoon has been named as 'The North Face white label's F/W' model and its brand ambassador. With a height over 6'3'', Rowoon not only has a youthful personality but also has various talents as he can both sing and act in various entertainment fields. The North Face saw that Rowoon's versatility perfectly matched its brand image and decided to partner with Rowoon.
Coming in at #10, DAY6's sub-unit, Even of Day, is releasing a new album, 'The Book of Us: Gluon – Nothing can tear us apart' on August 31st. All 7 songs in the album are written and produced by the Even of Day members. Young K is expected to play guitar in place of Sungjin and Jae. JYP's representative commented, "Young K showed his expertise on the bass guitar and will continue to play more instruments." It was also mentioned that Wonpil's synthesizer and Dowoon's electronic drum will be key in this album.
Additionally, in last week's '2020 SORIBADA BEST K-MUSIC AWARDS', GWSN and LOONA won New Wave New Artist Awards while GFRIEND took the main prize (bonsang) home.
NEW K.ID, the only TV channel that allows viewers to enjoy K-POP Idol-related content programming 24/7 and exclusive episodes curated from 10K+ videos, is available at CH 511 for free on LG Smart TVs and XUMO apps on all Internet-connected devices.
Death after unmasked arrest – Mexico Floyd
The official reason for the arrest revealed by the police is not known, but the video footage posted on social media at the time of the arrest suggests that the reason is "not wearing a mask."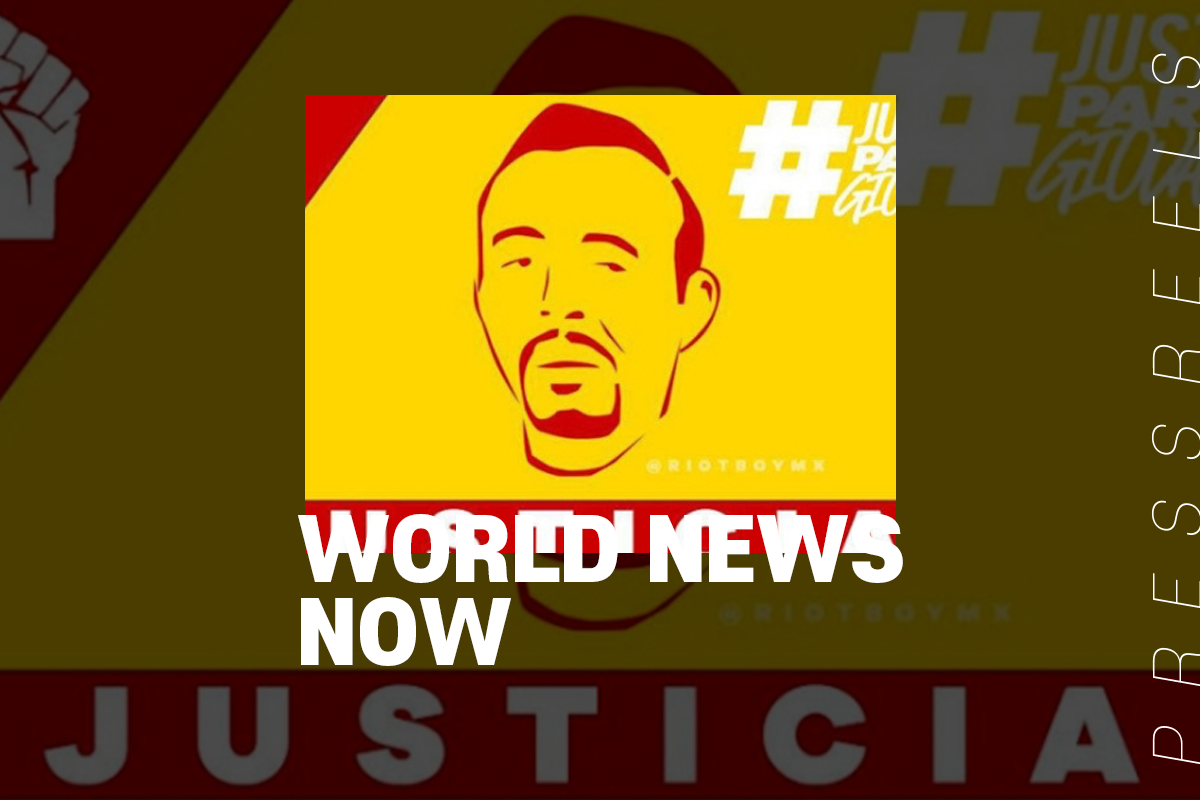 Amid a stir across the U.S. over the "George Floyd" incident that killed white police abuses, similar cases of abuse of public power have been revealed in Mexico, sparking public outrage.
The daily El Universal has been protesting against the incident since it was belatedly revealed that construction worker Giovanni Lopez died the next day after being arrested by police in Guadalajara, western Mexico, on April 4.
The official reason for the arrest revealed by the police is not known, but the video footage posted on social media at the time of the arrest suggests that the reason is "not wearing a mask."
Death of George Floyd
On May 25, 2020, George Floyd, a 46-year-old black man, died in Minneapolis, Minnesota, after Derek Chauvin, a white police officer, knelt on Floyd's neck for almost nine minutes while Floyd was handcuffed face down in the street