There's no hierarchy in ability!

'Road to Kingdom': TOO, an upgraded stage preview, 'Explosion of anticipation.'
TOO (CHI HOON, DONG GEON, CHAN, JI SU, MIN SU, JAE YUN, J.YOU, KYUNG HO, JEROME, and WOONG GI) will captivate viewers with an upgraded performance in the second round of Mnet's Road to Kingdom on the afternoon of the 21st.
TOO showed great growth through the first round of the King's Song mission, showing true value of a monster rookie.
Despite the competition among groups, TOO drew raving reviews from senior groups and finished 4th in the first round of competition and quickly emerged as a more anticipated newbie.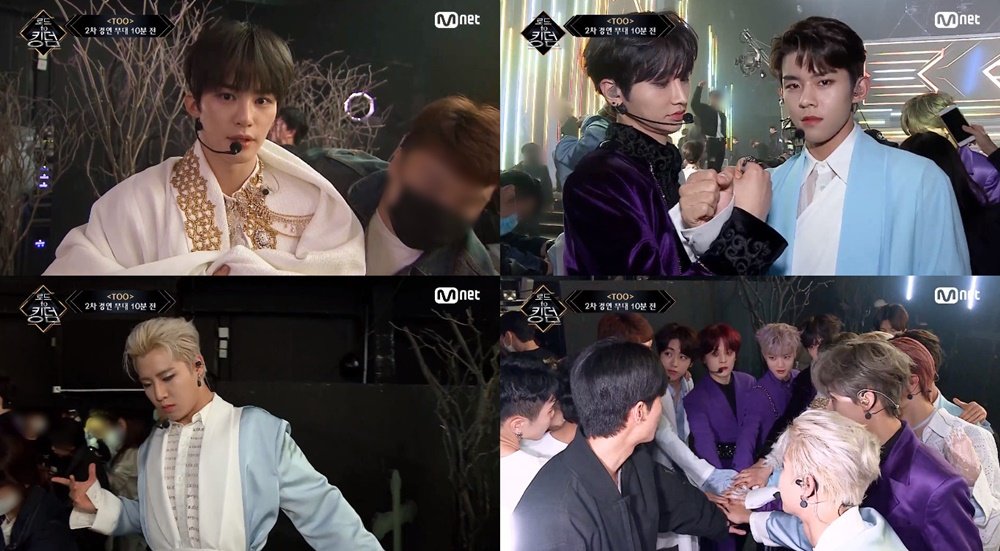 Continuing their growth, TOO will perform in the second round with the My Song mission in a more anticipated stage.
In particular, the video of '10 minutes Before The Stage' was released before the second stage of the TOO competition on the 20th. TOO, drew attention with its colorful stage costumes and raised expectations of the main show by predicting a concept-oriented performance that has never been seen anywhere, saying, 'We will show you as much as we prepared.'
In the second contest, My Song, attention is focused on what stage TOO will show with their identity and charm. TOO's second stage of the competition will be available at 8PM on Monday through the fourth episode of Road to Kingdom.
READ MORE: Mnet "Road to Kingdom" Too, Surprise Rapid Growth – Will They Change the Final Ranking?