NEW K.ID, the No.1 TV channel for all K-Pop entertainment and source (https://cutt.ly/NEWKID), announced its weekly chart for the 4th week of October.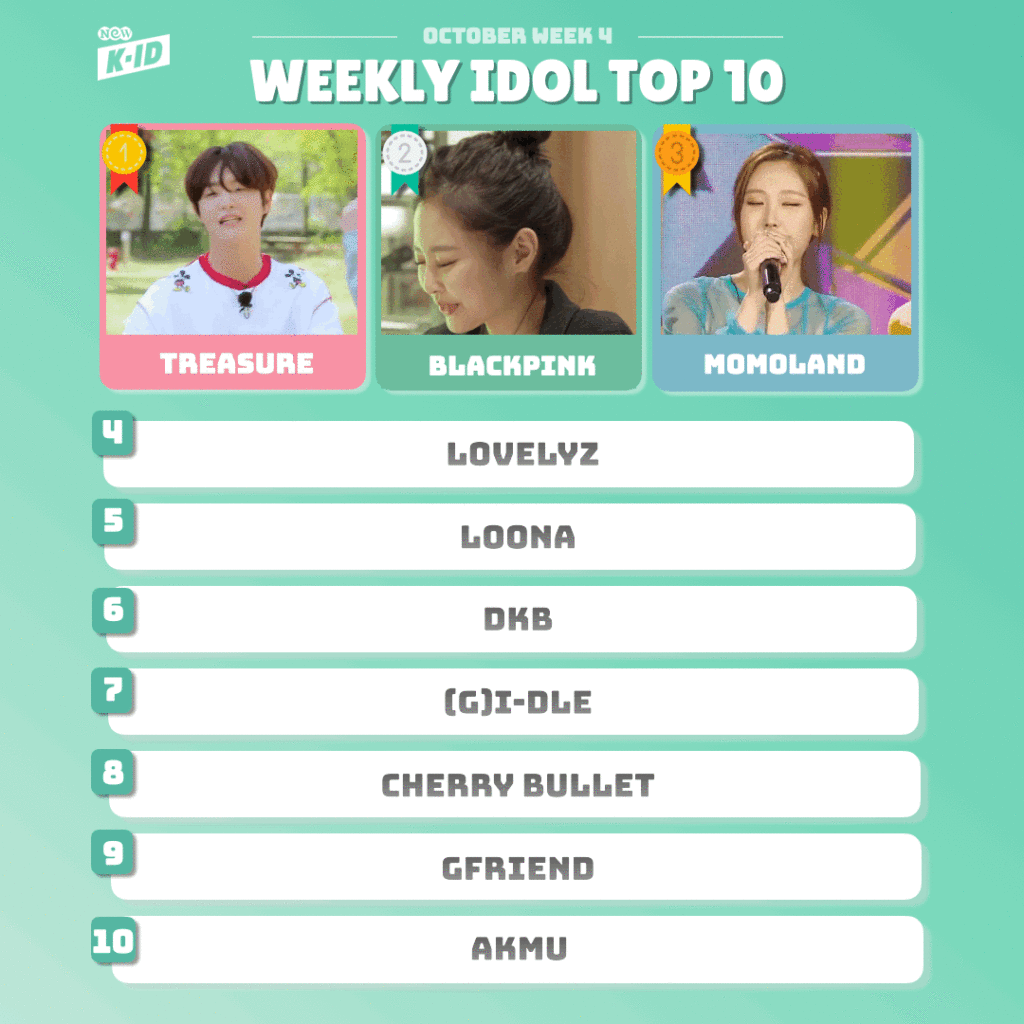 [Weekly Idol]
TREASURE puts pressure on BLACKPINK as they win this week's THE NEW K.ID Chart. TREASURE surpassed nearly 500,000 in album sales since their debut on August 7th thanks to their popular releases such as 'THE FIRST STEP: CHAPTER ONE' and 'THE FIRST STEP: CHAPTER TWO.' This is a groundbreaking achievement for a new artist who has only made their debut two months ago. Following TREASURE's colossal success, YG Entertainment announced that TREASURE would be releasing three more brand new songs by the end of 2020. The representative also commented that after the release of 'THE FIRST STEP: CHAPTER THREE,' TREASURE is planning to make their first official studio album in early December. Treasure Makers are indeed excited to see what new song TREASURE will bring and how it will live up to their previous hits like 'BOY' and 'I LOVE YOU.'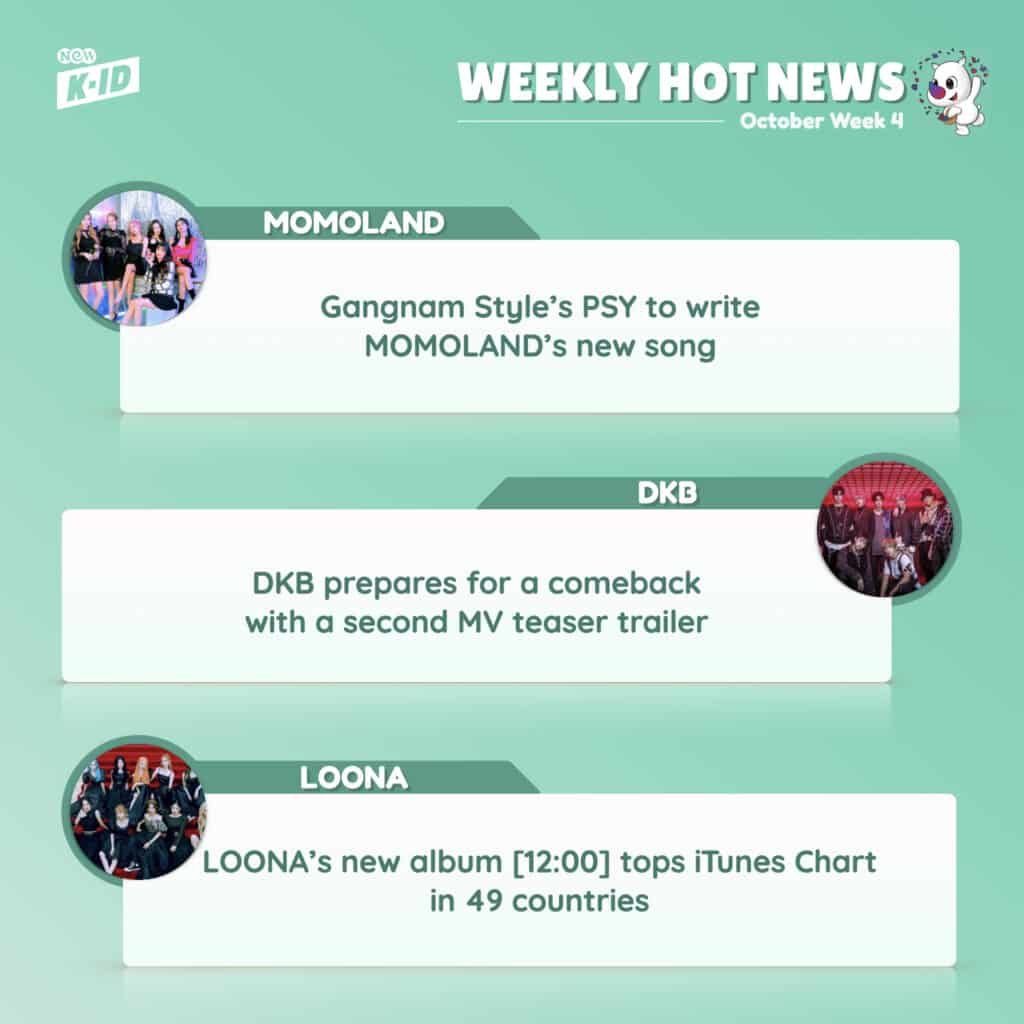 [Weekly Hot News]
Coming in at #2 is none other than BLACKPINK. Following the release of their first studio album, 'THE ALBUM,' BLACKPINK became the first-ever K-Pop female group to place #1 spot on Billboard's Artist 100. 'Artist 100' charts artists' performance and popularity by analyzing their album sales, streaming count, and social media presence. BLACKPINK jumped from 65th to 1st place on Artist 100 thanks to their critically acclaimed 'THE ALBUM.' This is a monumental achievement for BLACKPINK and K-Pop as the top 2 artists on Billboard's Artist 100 are BLACKPINK and BTS. BLACKPINK is also planning to do a live stream titled 'TikTok Stage with BLACKPINK' on the popular video-sharing social platform, TikTok, on October 21st at 7 PM. BLACKPINK will talk about their daily lives and partake in various activities to virtually interact with global fans.
The 3rd place is MOMOLAND, who is very popular with their unique style. MOMOLAND's agency, MLD Entertainment, announced that PSY, well known for the global hit 'Gangnam Style,' is writing MOMOLAND's next new song. MOMOLAND are expected to make their comeback on November 10th, and this song comes more significant than the others as it will celebrate their 4th debut anniversary. PSY commented that he is honored to help MOMOLAND out and that MOMOLAND's new song will incorporate the upbeat music style that he prefers. There are high expectations that this new song will be the next global hits like 'BBoom BBoom' and 'BAAM.'
Ranked at #5, LOONA made their comeback with a new album, '[12:00]'. Their third mini-album,  '[12:00] (midnight)', topped iTunes Chart in 49 different countries since its release on October 19th. Within only a few days of the album's release, LOONA once again proved themselves to be one of the world's leading K-Pop artists. The global popularity in the United States, UK, Indonesia, Sweden, Brazil, Russia, and more was reflected in their sales performance.
At #6 is DKB as they prepare for a comeback with a second MV teaser trailer of 'Work Hard.' 'Work Hard' is DKB's title track for their next mini-album [GROWTH], expected to release on October 26th. DKB's agency, Brave Entertainment, teased their comeback with the first teaser on the 19th and only added to the hype with the second teaser's release on the 21st. In the second teaser, the nine-member boyband split into three trios, with each of them showcasing a unique look and vibe. DKB is expected to release its final and last teaser trailer on the 23rd.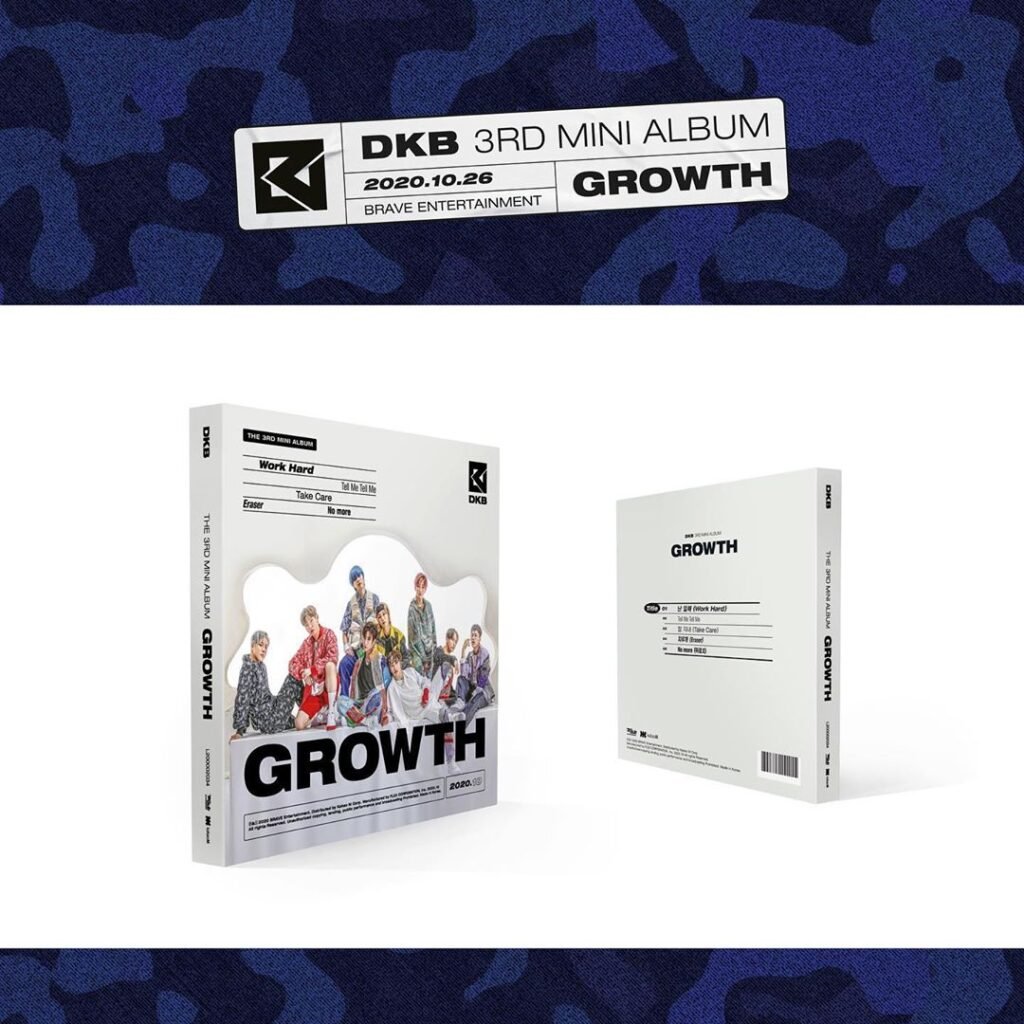 NEW K.ID, the only TV channel that allows viewers to enjoy K-POP Idol-related content programming 24/7 and exclusive episodes curated from 10K+ videos, is available at CH 511 for free on LG Smart TVs and XUMO apps on all Internet-connected devices.