(PRESSREELS) V, a member of the group BTS, is drawing attention as he appears on a news channel on an Indian broadcast.
On the 6th, an Asian group, BTS, introduced BTS on a news channel in the southern Indian state of Tamil Nadu, reporting that the popular music scene centered on American artists such as Elvis Presley, Michael Jackson and Nirvana is conquering.
The news analyzed in detail the process of BTS winning the hearts of fans around the world and finally entering Billboard and topping the Billboard 200 chart over about 2 minutes and 30 seconds.
Explaining the process of BTS becoming a global group, it is eye-catching that the photo of BTS in the lower right corner and V's photo in the top are posted separately. He also received attention by sending videos of V participating in awards ceremonies, videos of him appearing on music shows, and performances at concerts throughout the 2 minutes and 30 seconds of the broadcast.
This shows the status of BTS V in India. Despite India's high barriers to entry for K-pop, V is drawing attention from Indians in various fields, including broadcasting, newspapers, university districts and advertising.
At Indian universities, there was a professor who used V's data to conduct classes, which made headlines. The professor used V's Wikipedia as a data screen in his fashion trend analysis lecture. He explained information about V without looking at the screen and discussed the artistry of the music video for V's self-composed song "Winter Bear."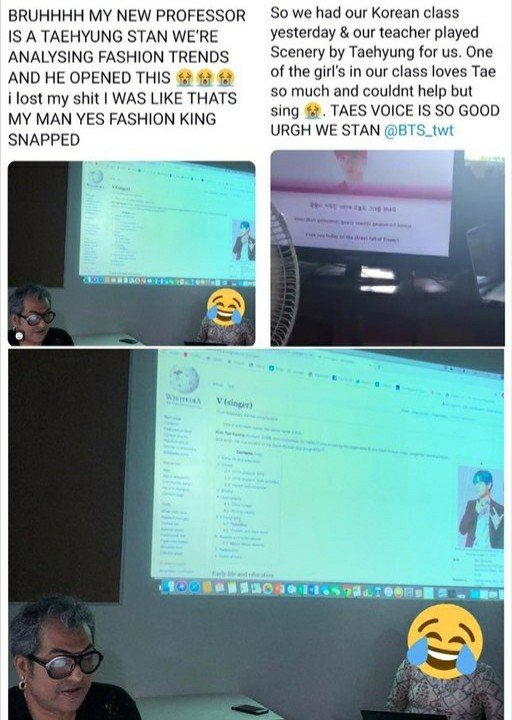 When "Winter Bear" was released, the Indian newspaper The Aizawl Post introduced V's song as a very beautiful song with English lyrics.
V can also be seen in an ad video of Cadbury, an Indian confectionery company. When Cadbury released chocolate celebrating Friendship Day, it used V's "Borahart" in its advertisement. A newspaper in India posted a photo of a chocolate ad and a photo of V, reporting the news under the title "Give me a purple color."
V is recognized as a representative of BTS in India and boasts a solid position enough to appear on the news. All of V's solo songs are also sweeping India's iTunes top song charts.
V's solo song "Stigma" topped India's iTunes Top Song Chart on the 8th, four years after its release, becoming the 16th country to top the iTunes Top Song Chart. "Sweet Night" also topped the list, and V is also enjoying great popularity in India as an artist who has both musicality and star quality.