(PRESSREELS) BTS Jimin's congratulatory speech was exclusively quoted on the official SNS of "VOGUE JAPAN," realizing its popularity and influence in Japan.
On the 18th, "VOGUE JAPAN" collected congratulatory speeches from celebrities who participated in the online virtual graduation ceremony "Dear Class of 2020" held on YouTube and posted articles in the form of a collection of famous words.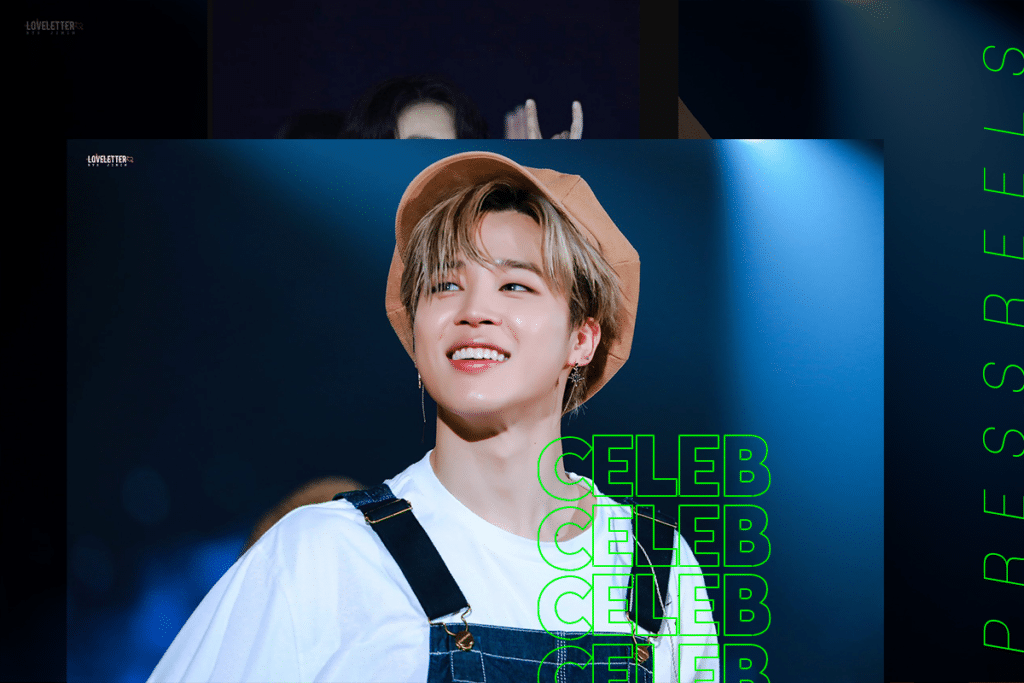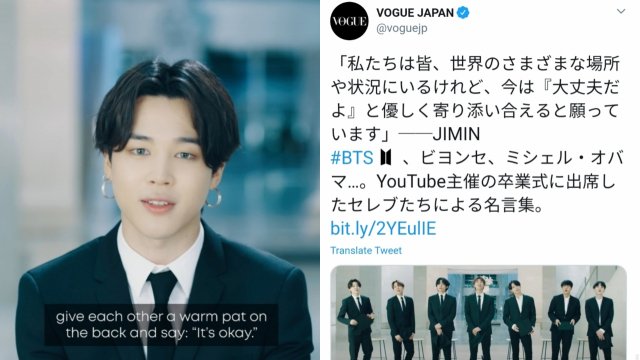 In particular, "Vogue Japan" delivered another impression of Jimin's congratulatory speech through its official SNS account, citing the message alone, "We all live in different environments and are in different situations, but at least at this moment, I hope you can comfort each other by saying, "It's OK."
Jimin, who is enjoying strong popularity in Japan, has also proved his unrivaled popularity in Japan by being the only BTS member to be listed on "23 Asian Flower Boys Who are drawing keen attention from the world" recently released by the Japanese media "SPUR MAGAZINE."
Meanwhile, Jimin, who led the world wide real-time trend during "Dear Class of 2020," was able to realize his unique global influence by media around the world, and in the collection of famous congratulatory remarks from "Vogue Japan," you can see messages from BTS, Michelle Obama, Lady Gaga and Taylor Swift along with Jimin.