There are the Walmart ugly sweater, and there are the bonkers Christmas sweaters that were sold online in Walmart Canada.
The company pulled out this ugly Christmas sweater as many customers pointed out something snitch about the design.
A third-party retailer sold this sweater. The nasty sweater depicts a Santa Claus with wide eyes sitting in front of a coffee table. On it was 3 lines of powdery snow. It was merely implying that Santa Claus is snorting cocaine.
The description of the product was "Men's Let It Snow Ugly Christmas Sweater. We all know how snow works. It's white, powdery, and the best snow comes straight from South America. That's bad news for jolly old St. Nick, who lives far away in the North Pole.
That's why Santa likes to take savor the moment when he gets his hands on some quality, grade A, Colombian snow. He packs it in perfect lines on his coffee table and then takes a big whiff to smell the high-quality aroma of the snow. It's exactly what he needs to get inspired for Christmas Eve. This Men's Let It Snow Ugly Christmas Sweater captures that moment when Santa is finally ready to enjoy that sweet, imported snow. It's also warm and comfy, so you can wear it any time the snow starts blowing this holiday season! Men's Let It Snow, Christmas, Sweater, ugly sweater, novelty, adult, ugly Christmas sweater".

Walmart Canada quickly removed the item and apologized for the mishap on Friday. According to the company's statement, "These sweaters, sold by a third-party seller on Walmart.ca, do not represent Walmart's values and have no place on our website, we have removed these products from our marketplace. We apologize for any unintended offense this may have caused."
There were some such designs for Walmart ugly sweater, which were removed on the weekend such as drug-themed Santa designs, partially naked Santa's, sexy images of Mrs. Claus, and the likes.

The company for these ugly sweaters, Fun Wear, also removed their products. These sweaters were ranging from $9.99 to $19.99 but currently is listed as sold out or unavailable.
The cached version of their website has a description saying, "Look, we hate to burst anyone's bubble here, but let's review the facts: ONE MAN, delivering ALL OF THE WORLD" S PRESENTS IN ONE NIGHT? We believe in Santa. We do. But we don't think we need to point out the obvious, do we? OK, here it goes: there is no way this feat is possible without some… performance-enhancing… help."

Many of the customers were offended, and there were several complaints against the sweaters.

Earlier this month, Amazon also removed offensive items from its website when they found out about the Nazi concentration camp-themed Christmas ornament. They were heavily criticized for selling such novelties. "Selling 'Christmas ornaments' with images of Auschwitz does not seem appropriate. Auschwitz, on a bottle opener, is rather disturbing and disrespectful," tweeted the Auschwitz Memorial.
Read More: Lizzo in a Thong and Twerking
BLACKPINK With a Hat-Trick As They Once Again Retain The #1 Spot In NEW K.ID's Weekly Chart
NEW K.ID, the No.1 TV channel for all K-Pop entertainment and source (https://cutt.ly/NEWKID), announced its weekly chart for the 3rd week of August.
BLACKPINK retains its #1 spot in the NEW K.ID's weekly chart for three consecutive weeks as they tie with WINNER's previous record. BLACKPINK has announced a new single dropping on August 28th which will be a collaboration with American pop star, Selena Gomez. Selena Gomez also recently teased her collaboration with BLACKPINK on her Instagram post captioned, "SELPINK pulling up soon. 8/28".
Following their release of the single, BLACKPINK will be releasing their first debut album on October 2nd.
PENTAGON, SHINee, GWSN, and N.Flying all retained their spots in TOP5. The 6th place, WINNER, celebrated their 6th year debut anniversary. MINO posted a photo of WINNER on his Instagram, celebrating the time and unforgettable memories that they have spent together for the last 6 years.
Ranked at #9, SF9's Rowoon has been named as 'The North Face white label's F/W' model and its brand ambassador. With a height over 6'3'', Rowoon not only has a youthful personality but also has various talents as he can both sing and act in various entertainment fields. The North Face saw that Rowoon's versatility perfectly matched its brand image and decided to partner with Rowoon.
Coming in at #10, DAY6's sub-unit, Even of Day, is releasing a new album, 'The Book of Us: Gluon – Nothing can tear us apart' on August 31st. All 7 songs in the album are written and produced by the Even of Day members. Young K is expected to play guitar in place of Sungjin and Jae. JYP's representative commented, "Young K showed his expertise on the bass guitar and will continue to play more instruments." It was also mentioned that Wonpil's synthesizer and Dowoon's electronic drum will be key in this album.
Additionally, in last week's '2020 SORIBADA BEST K-MUSIC AWARDS', GWSN and LOONA won New Wave New Artist Awards while GFRIEND took the main prize (bonsang) home.
NEW K.ID, the only TV channel that allows viewers to enjoy K-POP Idol-related content programming 24/7 and exclusive episodes curated from 10K+ videos, is available at CH 511 for free on LG Smart TVs and XUMO apps on all Internet-connected devices.
Death after unmasked arrest – Mexico Floyd
The official reason for the arrest revealed by the police is not known, but the video footage posted on social media at the time of the arrest suggests that the reason is "not wearing a mask."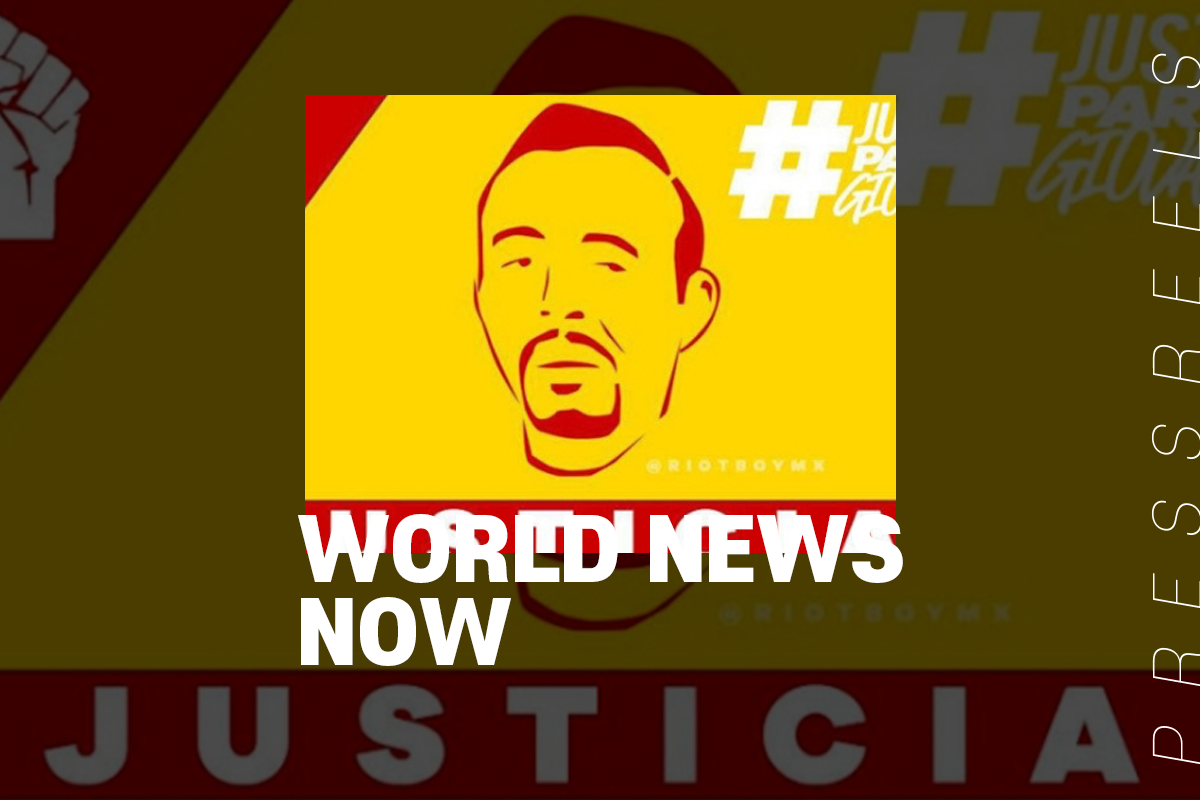 Amid a stir across the U.S. over the "George Floyd" incident that killed white police abuses, similar cases of abuse of public power have been revealed in Mexico, sparking public outrage.
The daily El Universal has been protesting against the incident since it was belatedly revealed that construction worker Giovanni Lopez died the next day after being arrested by police in Guadalajara, western Mexico, on April 4.
The official reason for the arrest revealed by the police is not known, but the video footage posted on social media at the time of the arrest suggests that the reason is "not wearing a mask."
Death of George Floyd
On May 25, 2020, George Floyd, a 46-year-old black man, died in Minneapolis, Minnesota, after Derek Chauvin, a white police officer, knelt on Floyd's neck for almost nine minutes while Floyd was handcuffed face down in the street