Beauty is all around the world, and beautiful women are in every corner. That is why it is so hard to choose who deserves to get a position on the TOP BEAUTY WORLD chart. And now the candidates are being shown now by TB, but people on social media are commenting who they think should have a spot and be recognized by their features. But for now just 8 candidates have been shown.
1. Shehnaaz Gill from India
Shehnaaz Gill is an Indian actress, model and singer who has been active since 2015 and debuted as an actress in Punjabi film "Sat Shri Akaal England". In September 2019, she formed part of the TV show "Big Boss 13", and while she was in the Big Boss House she threw her first single "Veham". The show ended in February 2020, and she ended up as the second runner-up.
2. Elçin Sangu from Turkey
Elçin Sangu is an actress, model and singer from Turkey. She debuted as an actress in 2011 when she was selected ti interpret the role of "Jale" in a dramatic series called "Öyle Bir Geçer Zaman ki" where she was also able to show off her musical talents. And in 2016 she became the official image of the skincare brand Sunsilk.
3. Lesti Kejora from Indonesia
Lesti Kejora is a singer, actress and television personality who has been active since the year 2014 with her label Trinity Optima Production. After multiple appearances without any Islamic attire, she decided to wear a hijab in the later part of her career. She has also received top awards in the Indonesian dangdut music industry and countless nominations.
4. Tzuyu from Taiwan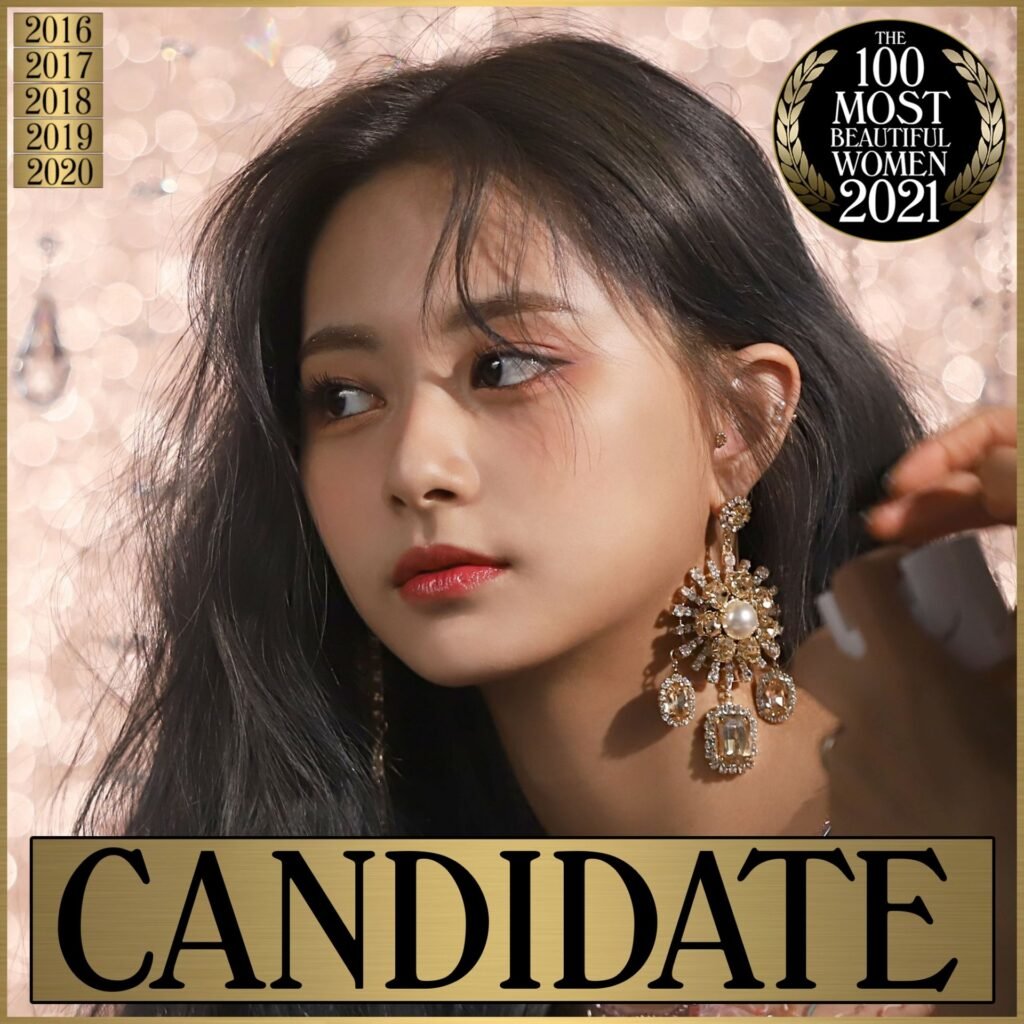 Tzuyu is a member from the popular K-Pop group, Twice. She is a Taiwanese idol under the label JYP Entertainment in South Korea, and Warner Music Japan in Japan. She moved to Korea after being discovered and participated on the survival show "Sixteen" in 2015, and was selected to be a member of the group Twice.
5. Barbara Palvin from Hungary
Barbara Palvin is a model from Hungary who has been active since 2006. She was discovered when she was just 13 years old after returning from a manifestation with her mother. She was first working in Japan and got into the agency IMG Models. She got her international recognition by being under this agency.
6. Lisa from Thailand
Lalisa Manoban, whose artistic name is Lisa, is a model, singer, rapper and dancer from Thailand. She debuted under the label YG Entertainment in the K-Pop girl group Blackpink in 2016. She has over 30 million followers on Instagram, making her the most followed artist in Thailand and South Korea.
7. Emma Watson from United Kingdom
Emma Watson is model, actress and British activist known for her role Hermione Granger in Harry Potter. She was casted when she was 9 years old to play her most iconic character after being discovered playing in school plays. She is so beautiful that she has been recognized for her looks multiple times. In 2003 she was chosen as the most sexy lady by the poll from the British magazine "Empire".
8. Hande Erçel from Turkey
Hande Erçel is an actress and model from Turkey. She has two awards from the Golden Butterfly Awards, and she is well known for her character in the show Ask Laftan Anlamaz. She debuted in 2013 with her role Burak Deniz. She will soon debut in films soon in a co-production between Iran and Turkey, Mest-i Ask.