Robyn Crawford, the best friend of the late Whitney Houston, finally came out of the open to tell her side of the story.
Crawford, who has been mum about Houston's personal life, has now shared some details to the public through her memoir "My Song for You: My Life with Whitney Houston."
Crawford has been rumored to be a lover of Houston and now has revealed that they had a romantic relationship going on.
Whitney Houston and Robyn Crawford Affair
They met when they were in their teenage years, Houston being 17, and Crawford was 19. They worked together at a camp in New Jersey and have gotten intimate about each other. It was on their first summer night that their lips touched one another.
According to Crawford, "It wasn't anything planned, it just happened. And it felt wonderful". After that night, they spent another evening together and touched each other. "And that just brought us together.", Crawford added.
However, this physical intimacy came to a halt in 1982 when Houston was about to sign a contract with Clive Davis and Arista Records. Houston presented a bible to her when she was telling that this relationship should come to a stop; people are going to use this to destroy her. Both agreed to do so for the success of her singing career and dream.
One of the people who denied this relationship between these two ladies was Cissy Houston, the mother. In an interview with Oprah in 2013, she said that Houston was nothing more than a straight woman and would be opposing to her being gay.
According to Crawford, "Whitney told me her mother said that it wasn't natural for two women to be that close, but we were that close." Crawford worked with Houston over the past decades but succumbed to leaving that work because of the rumors going around. She didn't want to ruin Houston's career.
Bobby Brown couldn't have denied the fact that if Crawford had been in Houston's life, she wouldn't have gone down to addiction and probably would have been alive until now. That would have saved one of the biggest stars in the music industry. Those were just some speculations which people would never know.
But why now?
Why did Crawford just come forward now? She said that she has never envisioned herself speaking in public. If she had, then she would have been out in the open a long time ago.
She wants the public to know how Houston a human person is, that she also had been a perfect person inside and out despite the glamour and success. There were many offers about her telling about Houston's life, but she didn't give in to that.
Now, she thinks it is the right time to reclaim a story that a lot of tabloids have said and done to Houston's life. "I owe it to my friend to share her story, my story. Our story. And I hope that in doing so, I can set us both free."
Read more – Broadway Actress Laurel Griggs Passed Away at 13 Years Old
BLACKPINK With a Hat-Trick As They Once Again Retain The #1 Spot In NEW K.ID's Weekly Chart
NEW K.ID, the No.1 TV channel for all K-Pop entertainment and source (https://cutt.ly/NEWKID), announced its weekly chart for the 3rd week of August.
BLACKPINK retains its #1 spot in the NEW K.ID's weekly chart for three consecutive weeks as they tie with WINNER's previous record. BLACKPINK has announced a new single dropping on August 28th which will be a collaboration with American pop star, Selena Gomez. Selena Gomez also recently teased her collaboration with BLACKPINK on her Instagram post captioned, "SELPINK pulling up soon. 8/28".
Following their release of the single, BLACKPINK will be releasing their first debut album on October 2nd.
PENTAGON, SHINee, GWSN, and N.Flying all retained their spots in TOP5. The 6th place, WINNER, celebrated their 6th year debut anniversary. MINO posted a photo of WINNER on his Instagram, celebrating the time and unforgettable memories that they have spent together for the last 6 years.
Ranked at #9, SF9's Rowoon has been named as 'The North Face white label's F/W' model and its brand ambassador. With a height over 6'3'', Rowoon not only has a youthful personality but also has various talents as he can both sing and act in various entertainment fields. The North Face saw that Rowoon's versatility perfectly matched its brand image and decided to partner with Rowoon.
Coming in at #10, DAY6's sub-unit, Even of Day, is releasing a new album, 'The Book of Us: Gluon – Nothing can tear us apart' on August 31st. All 7 songs in the album are written and produced by the Even of Day members. Young K is expected to play guitar in place of Sungjin and Jae. JYP's representative commented, "Young K showed his expertise on the bass guitar and will continue to play more instruments." It was also mentioned that Wonpil's synthesizer and Dowoon's electronic drum will be key in this album.
Additionally, in last week's '2020 SORIBADA BEST K-MUSIC AWARDS', GWSN and LOONA won New Wave New Artist Awards while GFRIEND took the main prize (bonsang) home.
NEW K.ID, the only TV channel that allows viewers to enjoy K-POP Idol-related content programming 24/7 and exclusive episodes curated from 10K+ videos, is available at CH 511 for free on LG Smart TVs and XUMO apps on all Internet-connected devices.
Death after unmasked arrest – Mexico Floyd
The official reason for the arrest revealed by the police is not known, but the video footage posted on social media at the time of the arrest suggests that the reason is "not wearing a mask."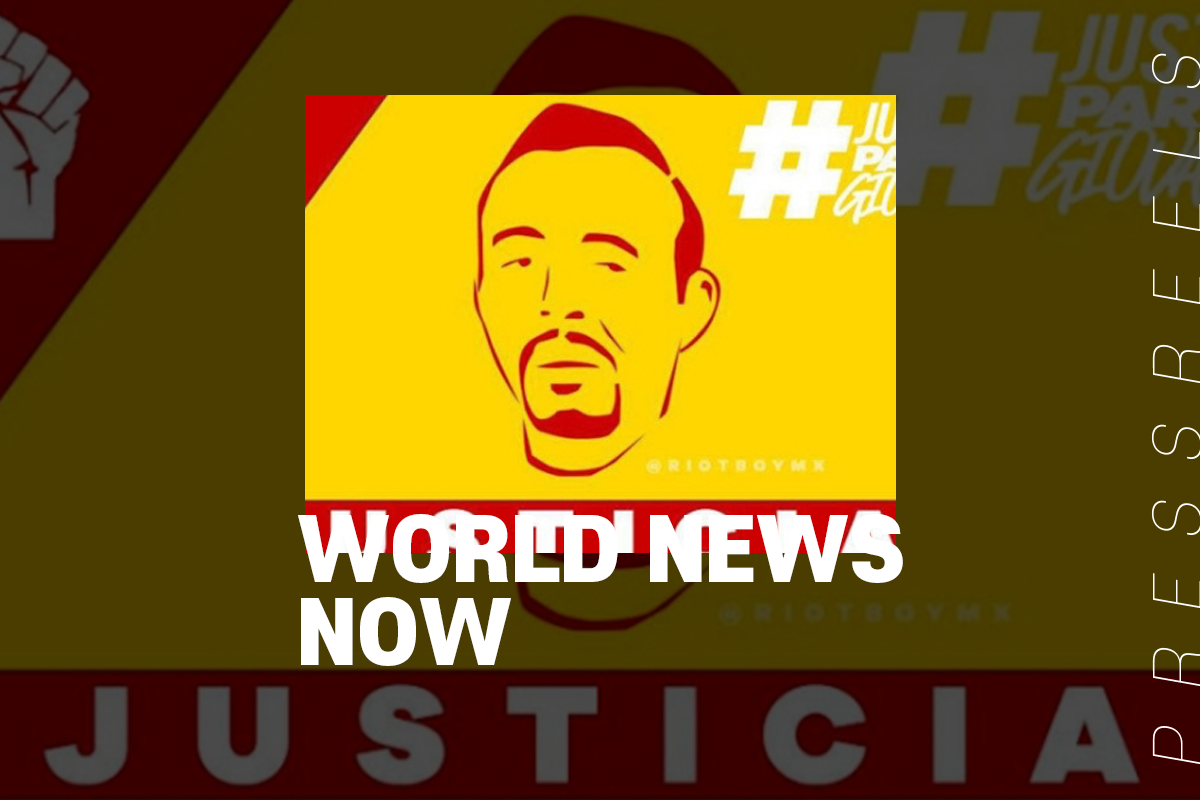 Amid a stir across the U.S. over the "George Floyd" incident that killed white police abuses, similar cases of abuse of public power have been revealed in Mexico, sparking public outrage.
The daily El Universal has been protesting against the incident since it was belatedly revealed that construction worker Giovanni Lopez died the next day after being arrested by police in Guadalajara, western Mexico, on April 4.
The official reason for the arrest revealed by the police is not known, but the video footage posted on social media at the time of the arrest suggests that the reason is "not wearing a mask."
Death of George Floyd
On May 25, 2020, George Floyd, a 46-year-old black man, died in Minneapolis, Minnesota, after Derek Chauvin, a white police officer, knelt on Floyd's neck for almost nine minutes while Floyd was handcuffed face down in the street