Annabella Sciorra was on the courtroom stand today and testified what happened on that night when she was attacked.
She was just a new actress at that time, Harvey Weinstein was a young producer. They met at one of those parties in Los Angeles.
Over four years, he made some gestures, some of them were inappropriate such a care package of popcorn and Valium, another time, a box of chocolate penises.
On Thursday, on the witness stand, she said Weinstein raped her. She was holding back her tears while trying to narrate how the attack was made.
It was in her apartment in Gramercy Park that Weinstein shoved himself in and forced her into the bedroom, pushed her on the bed, and he sexually assaulted the woman. It was winter of 1993-94 when he raped her and threatened her in a way not to tell anyone.
Sciorra, who is now 59, and an actress from "Sopranos" was very composed during the questioning.
She even chuckled at some questions but later had trouble speaking when she was asked to describe what happened after that dinner with a group at an Irish restaurant.
He offered to drop her at her apartment after that event but heard someone knocking when she was already preparing for bed.
She said, "(Weinstein) was there and pushed the door open, so I didn't have an opportunity to know why he was there. Then he started to unbutton his shirt, and then I realized that in his head, he wanted to have sex and I didn't want to…I realized what he wanted was pretty obvious, so I started to back up into my bathroom….I felt very overpowered because he was very big."
She continued, "I was punching him, I was kicking him, I was trying to get him away from me. He got on top of me and he raped me….He had intercourse with me, and I was trying to fight him, but I couldn't fight anymore because he had my hands locked (over her head)."
She said she tried to fight him back, "I was trying to get him off me. I was punching him, kicking him. He got on top of me, and he raped me."
It was a testimony done at the State Supreme Court in Manhattan. That was the first of the many accusers of Weinstein. This has been a long-awaited trial that made the hashtag #MeToo movement.
The case of Annabella Sciorra is too old to be considered as rape under the new law of New York, but the lawyers plan to use her statements and allegations in supporting the charge of predatory sexual assault.
To be able to prove a life sentence, the prosecutors should have at least two people to prove that he committed the sexual offense.
Five more accusers will stand to testify Mr. Weinstein's attacks. One of the ladies was also an aspiring actress from the state of Washington and said that Weinstein raped her in 2013 in a hotel in Manhattan.
Another lady, a production assistant from one of Weinstein's television shows, said he forced her to do oral sex on her in his apartment in 2006.
Read More: Juice WRLD Cause of Death Finally Known
BLACKPINK With a Hat-Trick As They Once Again Retain The #1 Spot In NEW K.ID's Weekly Chart
NEW K.ID, the No.1 TV channel for all K-Pop entertainment and source (https://cutt.ly/NEWKID), announced its weekly chart for the 3rd week of August.
BLACKPINK retains its #1 spot in the NEW K.ID's weekly chart for three consecutive weeks as they tie with WINNER's previous record. BLACKPINK has announced a new single dropping on August 28th which will be a collaboration with American pop star, Selena Gomez. Selena Gomez also recently teased her collaboration with BLACKPINK on her Instagram post captioned, "SELPINK pulling up soon. 8/28".
Following their release of the single, BLACKPINK will be releasing their first debut album on October 2nd.
PENTAGON, SHINee, GWSN, and N.Flying all retained their spots in TOP5. The 6th place, WINNER, celebrated their 6th year debut anniversary. MINO posted a photo of WINNER on his Instagram, celebrating the time and unforgettable memories that they have spent together for the last 6 years.
Ranked at #9, SF9's Rowoon has been named as 'The North Face white label's F/W' model and its brand ambassador. With a height over 6'3'', Rowoon not only has a youthful personality but also has various talents as he can both sing and act in various entertainment fields. The North Face saw that Rowoon's versatility perfectly matched its brand image and decided to partner with Rowoon.
Coming in at #10, DAY6's sub-unit, Even of Day, is releasing a new album, 'The Book of Us: Gluon – Nothing can tear us apart' on August 31st. All 7 songs in the album are written and produced by the Even of Day members. Young K is expected to play guitar in place of Sungjin and Jae. JYP's representative commented, "Young K showed his expertise on the bass guitar and will continue to play more instruments." It was also mentioned that Wonpil's synthesizer and Dowoon's electronic drum will be key in this album.
Additionally, in last week's '2020 SORIBADA BEST K-MUSIC AWARDS', GWSN and LOONA won New Wave New Artist Awards while GFRIEND took the main prize (bonsang) home.
NEW K.ID, the only TV channel that allows viewers to enjoy K-POP Idol-related content programming 24/7 and exclusive episodes curated from 10K+ videos, is available at CH 511 for free on LG Smart TVs and XUMO apps on all Internet-connected devices.
Death after unmasked arrest – Mexico Floyd
The official reason for the arrest revealed by the police is not known, but the video footage posted on social media at the time of the arrest suggests that the reason is "not wearing a mask."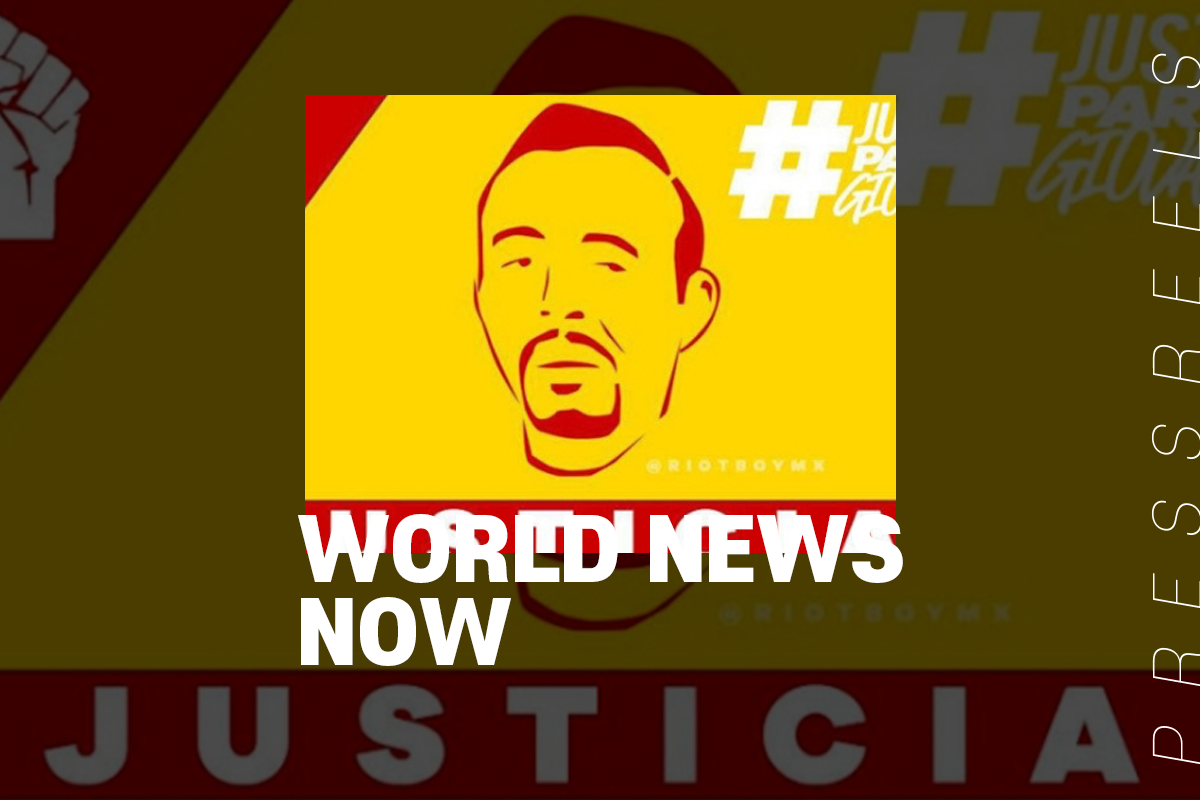 Amid a stir across the U.S. over the "George Floyd" incident that killed white police abuses, similar cases of abuse of public power have been revealed in Mexico, sparking public outrage.
The daily El Universal has been protesting against the incident since it was belatedly revealed that construction worker Giovanni Lopez died the next day after being arrested by police in Guadalajara, western Mexico, on April 4.
The official reason for the arrest revealed by the police is not known, but the video footage posted on social media at the time of the arrest suggests that the reason is "not wearing a mask."
Death of George Floyd
On May 25, 2020, George Floyd, a 46-year-old black man, died in Minneapolis, Minnesota, after Derek Chauvin, a white police officer, knelt on Floyd's neck for almost nine minutes while Floyd was handcuffed face down in the street