Apple Celebrates International Women's Day with a Special Today at Apple Series, Editorial Collections on the Apple TV App, Apple Podcasts, and Apple Books, Features on the App Store, and an Apple Watch Activity Challenge
Throughout March, Apple Stores worldwide will host a series of over 5,000 Today at Apple sessions titled "She Creates" to highlight inspiring female creators using photography, design, technology, business, music and film to address tough topics, explore new perspectives and empower their communities. Select stores will host more than 100 sessions led by women across industries and mediums who are empowering those around them through creativity, including co-chair of the Women's March Linda Sarsour, musicians Meghan Trainor and Victoria Monét, designer Carla Fernández, and many more.
"Celebrating the work, spirit and contributions of women is so important to Apple," said Deirdre O'Brien, Apple's senior vice president of Retail + People. "We're thrilled to recognize International Women's Day through the 'She Creates' programming series and bring these experiences to our stores so everyone can be inspired by some of the world's most passionate and innovative creators."
Beginning today, anyone can sign up for two new Today at Apple sessions inspired by women and led by Apple. A Music Lab featuring the music of Alicia Keys invites participants to deconstruct her new song "Underdog," learn what inspires her to create, and remix their own version using GarageBand on iPhone and iPad. A new Art Lab titled "Playful Portraits" draws inspiration from three female artists from New York, Tokyo and Warsaw. The session will guide participants in transforming an everyday photo into a work of art with patterns, stickers and colors using the Procreate app on iPad Pro.
Special sessions hosted by female creators are planned in select stores around the world. For more information on the "She Creates" series, visit apple.co/she-creates.
Additionally, Apple will celebrate International Women's Day with the following activities:
Every day in March, the App Store is celebrating the women who bring the apps and games people love to life. In the US, each App of the Day and Game of the Day for the month will highlight work by female developers, designers and entrepreneurs.
Starting today, customers can explore the Apple TV app's International Women's Day collection from women who are changing the narrative through storytelling across the movie and TV landscape. Curated collections include Bold New Voices, Women Directing Women, Rebellious Icons and Recent Watershed Moments in TV — all sourced from the Apple TV app's robust video offering of Apple TV+ original series and movies, hit new movies to buy or rent, popular streaming apps and premium Apple TV channels. And for a limited time, the Apple TV app is offering extended free trials from Starz, BritBox, History Vault and Lifetime Movie Club channels, featuring inspirational and compelling female-empowered shows and movies. The International Women's Day collection on the Apple TV app can be found at www.apple.co/IWD2020.
On March 8, International Women's Day, a new curated collection on Apple Podcasts called "Changing the Narrative: Inspiring Women" will feature podcasts celebrating women podcasters, shows and stories. Apple Books will feature exceptional women recommending their favorite books.
CROWN GOOSE LAUNCHES A 6 STAR HOTEL GRAND MERCURE ROOM PACKAGE
Asia's one of most prominent Hotelplexes, Yongsan Dragon City Hotel Grand Mercure and global luxury goose down bedding brand Crown Goose collaborate to showcase Grand Mercure Crown Goose Suite Room Package from July 20th to August 31st.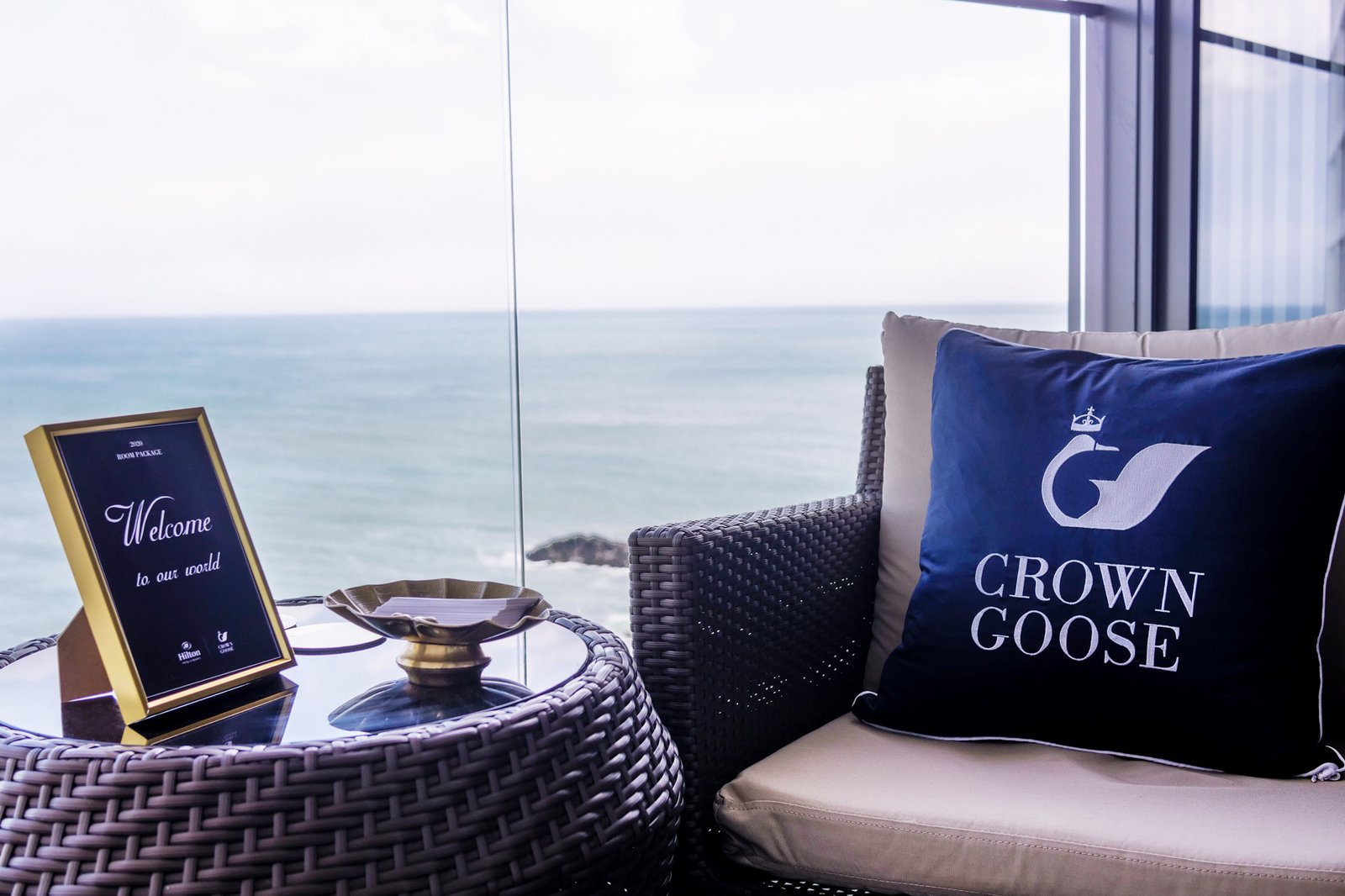 Asia's one of most prominent Hotelplexes, Yongsan Dragon City Hotel Grand Mercure and global luxury goose down bedding brand Crown Goose collaborate to showcase Grand Mercure Crown Goose Suite Room Package from July 20th to August 31st.
Yongsan Dragon City Hotel is a part of Accor Hotel Group from France, and is the largest hotel in Korea with 1,700 rooms, 11 restaurants and bars. The hotel can accommodate up to 4,900 people. Yongsan Dragon City includes four brands: Grand Mercure, Novotel Suites, Novotel Ambassador, and ibis Styles Ambassador.
Crown Goose Suite Room Package is located in Grand Mercure, known as a 6-star hotel from the Accor Hotel Group. Grand Mercure has upto 3 bedrooms, full kitchen facility, and indoor golf course and an access to executive floor lounge.
Grand Mercure's Crown Goose package room is decorated with royal gold color, which symbolizes success, elegance, and royal authority. This Grand Mercure Suite room displays the top 0.05% of Crown Goose clients' favorite bedding items. The room package also includes gift box of towel sets.
Crown Goose, a global eiderdown brand has showcased "Crown Goose Room Package" in Hilton hotels before. Hilton's ocean suite room, the highest room in Hilton accommodated a number of celebrities.
Located in the heart of Beverly Hills, Crown Goose is a goose down brand loved by the world's top clients and super riches. Crown Goose's recent clients included New York Manhattan Super Rich's Residence, 15 Hudson Yards and many Beverly Hills mansions. Thanks to these facts, Crown Goose has established itself as a high-end luxury goose down comforter among the wealthy. 
PENINSULA Unveils World's First Official 8K Main Trailer!
(PRESSREELS) CONTENTS PANDA(Next Entertainment World), which presents PENINSULA released the world's first official main trailer of 8K image quality at noon (Korean time) on June 16, 2020.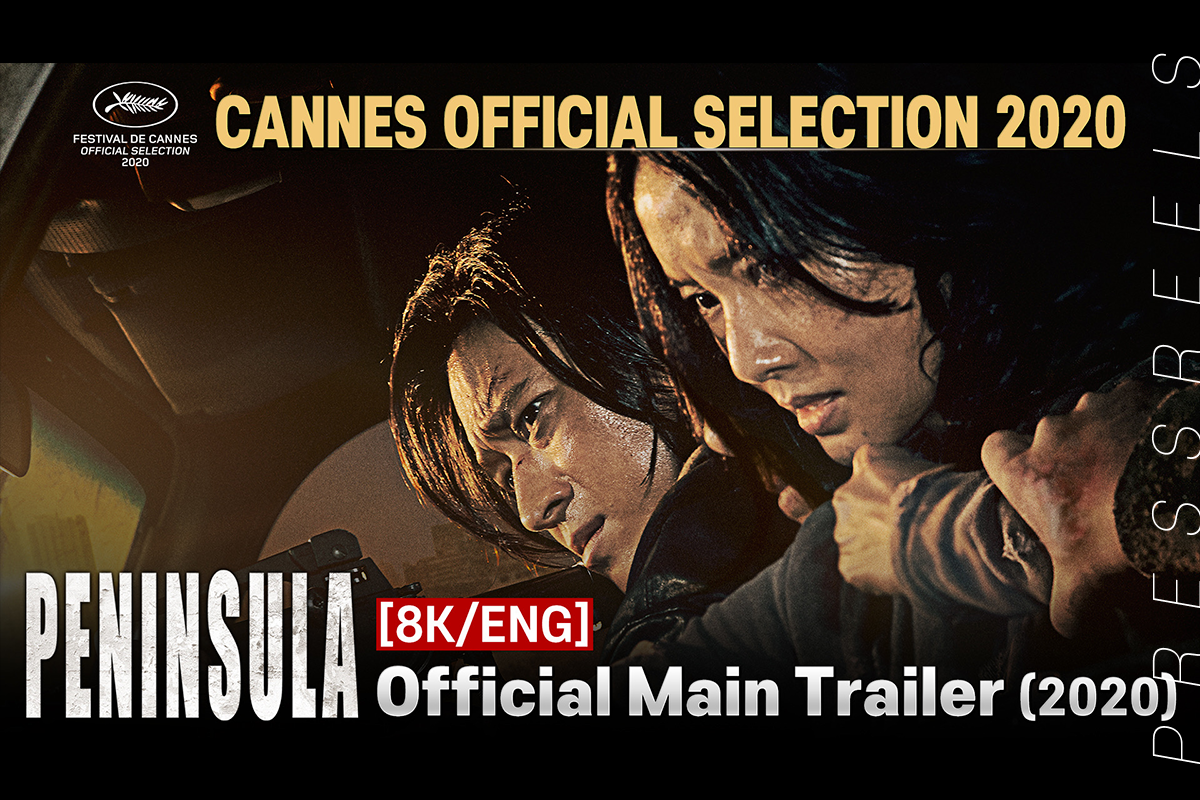 Four years after 'TRAIN TO BUSAN', Connect with the survivors of the 'PENINSULA'!
(PRESSREELS) CONTENTS PANDA(Next Entertainment World), which presents PENINSULA released the world's first official main trailer of 8K image quality at noon (Korean time) on June 16, 2020. The trailer of PENINSULA, a 2020 Cannes Film Festival's official invitation film, depicts the struggles of those who have survived in different ways for four years after TRAIN TO BUSAN.
PENINSULA is an action blockbuster depicting the last battle for survival between the people left behind in the ruins of the Korean peninsula four years after Train to Busan. The upcoming PENINSULA trailer ahead of its worldwide premiere release in the summer of 2020 is full of such big scale action sequences and explosive thrills together with fast-sounding gunfights and car-chasing scenes.
In particular, the official trailer of PENINSULA, which has 8K image quality for the first time in the world, meets the technical specifications of all digital devices and delivers a high level of visual completeness to moviegoers around the world. The 8K trailer, which is 16 times clearer than the FULL HD image quality and 4 times clearer than the 4K image quality, can be enjoyed in 8K, 4K and HD according to the device's specifications if the 8K main trailer via the NEW's official channel on YouTube is selected as the highest specification (4320p 8K). Especially, viewers can watch them with a perfect picture quality without an extra setup from the YouTube app on Smart TVs that support either 4K or 8K.
This super high-definition trailer was created through the collaboration of NEW's digital business corporation NEW ID and SK TELECOM. Among the media-focused core technologies of AI-based Post Production, a joint enterprise between the two companies, the technology called Supernova is a media upscaling solution (up to 8K) to improved quality of image and sound source based on the AI's deep learning algorithms while maintaining the quality level of the original.
Movie Information
– Title: PENINSULA
– Director: YEON Sangho (Psychokinesis | Seoul Station | Train to Busan)
– Genre: Disaster, Zombie
– Cast: GANG Dongwon (Illang: The Wolf Brigade | A Violent Prosecutor)
LEE Junghyun (Love, Again | The Battleship Island)
– World Sales: CONTENTS PANDA (NEW)
– Production: REDPETER FILMS (Birthday | Psychokinesis | Train to Busan)
– Expected Release Date: Summer 2020
– Logline: 4 years after the inexplicable disaster, they're returning to the godforsaken land!
– Synopsis
: Jung-seok barely managed to escape from the unprecedented disaster in Korea 4 years ago and lives in exile in Hong Kong by himself. He is given a lucrative chance to return to Korea to retrieve large bags of cash left abandoned in the streets of Seoul. His mission is infiltrated ruined city of Seoul and secure the target truck before the sunrise, then return to Hong Kong unscathed. But he and his team are ambushed by a militia known as Unit 631 and vicious zombie hordes. During his desperate struggle to survive, Jung-seok experiences a moment of deus ex machina as survivor Min-jung and her family save him from brink of death. Together, they formulate one last plan to escape the peninsula for good. The prodigal son, the survivor and the deranged, their bloody battle begins!