Arnold Schwarzenegger is suing a Russian robot manufacturer for more than $10 million according to TMZ.
The terminator actor said he didn't give his permission to use his likeness and voice for one of its creations during a public event that promoted its Android Robo-C.
The robot looks realistically like his own version with the same hair, skin and the recognizable square jawline. That was one of the highlights of the company when they want to show the market how they could customize a look-alike of a person.
According to a legal suit, the former governor of California is strict about anyone using his physical appearance for advertising and marketing for the reason that "such activity diminishes his hard-earned and well-deserved reputation as a major motion picture star".
His lawyers said Schwarzenegger became the unwilling face of the product.
In 2019 in St. Petersburg, he was allegedly asked if he could pose for a photo with the robot from the head until the shoulders but he denied it.
After that, the Promobot didn't refrain from using the android robot and still used it during the Consumer Technology Association conference earlier this year in Las Vegas.
The lawyer of Schwarzenegger, Marty Singer, sent a letter of cease and desist to the robot company demanding a stop. He made that clear to the company.
Singer is good in cases like this and has already won several ones including a $2.5 case for Priscilla Presley, who is far less known than the actor. If he would have accepted it, $10 million would be a little less just for using his likeness.
Promobot said it would stop using the Arnold-bot but then it showed up again at a New York Toy Fair by the end of February this year. Now, a lawsuit is not in the process of misappropriation of Schwarzenegger's right of publicity.
According to the lawsuit, the actor's company doesn't only seek $10 million for the use of his face and voice of Promobot but profits that were made from the Arnold-bot and some other fees including the attorneys and punitive damages.
This isn't the first time that the robotic head appeared somewhere. In 2017, another animatronic Schwarzenegger was also present during some series of PPI adverts. That campaign cost $42 million using his voice but was provided by David Brent, an impressionist.
The Promobot' s Robo-C costs between $20,000- $50,000 depending on the kind of customization the client wants. It also features 600 different facial expressions.
As for Schwarzenegger's next movie, he will be acting along together with Jackie Chan in Kung Fury 2.
Last year's franchise for the Terminator got different mixed reviews and was worldwide box office disappointment. It got only $261 million from the box office from its $185 million budget.
Meanwhile, Arnold Schwarzenegger said March 3 was a very sad day for him when the announcement arrived that the Arnold Sports Festival would be closed to spectators because of the coronavirus.
This festival draws 20,000 athletes and more than 200,000 fans.
Read More: Tulsi Gabbard Attacks 'Fake Indigenous Woman of Color' Elizabeth Warren
BLACKPINK With a Hat-Trick As They Once Again Retain The #1 Spot In NEW K.ID's Weekly Chart
NEW K.ID, the No.1 TV channel for all K-Pop entertainment and source (https://cutt.ly/NEWKID), announced its weekly chart for the 3rd week of August.
BLACKPINK retains its #1 spot in the NEW K.ID's weekly chart for three consecutive weeks as they tie with WINNER's previous record. BLACKPINK has announced a new single dropping on August 28th which will be a collaboration with American pop star, Selena Gomez. Selena Gomez also recently teased her collaboration with BLACKPINK on her Instagram post captioned, "SELPINK pulling up soon. 8/28".
Following their release of the single, BLACKPINK will be releasing their first debut album on October 2nd.
PENTAGON, SHINee, GWSN, and N.Flying all retained their spots in TOP5. The 6th place, WINNER, celebrated their 6th year debut anniversary. MINO posted a photo of WINNER on his Instagram, celebrating the time and unforgettable memories that they have spent together for the last 6 years.
Ranked at #9, SF9's Rowoon has been named as 'The North Face white label's F/W' model and its brand ambassador. With a height over 6'3'', Rowoon not only has a youthful personality but also has various talents as he can both sing and act in various entertainment fields. The North Face saw that Rowoon's versatility perfectly matched its brand image and decided to partner with Rowoon.
Coming in at #10, DAY6's sub-unit, Even of Day, is releasing a new album, 'The Book of Us: Gluon – Nothing can tear us apart' on August 31st. All 7 songs in the album are written and produced by the Even of Day members. Young K is expected to play guitar in place of Sungjin and Jae. JYP's representative commented, "Young K showed his expertise on the bass guitar and will continue to play more instruments." It was also mentioned that Wonpil's synthesizer and Dowoon's electronic drum will be key in this album.
Additionally, in last week's '2020 SORIBADA BEST K-MUSIC AWARDS', GWSN and LOONA won New Wave New Artist Awards while GFRIEND took the main prize (bonsang) home.
NEW K.ID, the only TV channel that allows viewers to enjoy K-POP Idol-related content programming 24/7 and exclusive episodes curated from 10K+ videos, is available at CH 511 for free on LG Smart TVs and XUMO apps on all Internet-connected devices.
Death after unmasked arrest – Mexico Floyd
The official reason for the arrest revealed by the police is not known, but the video footage posted on social media at the time of the arrest suggests that the reason is "not wearing a mask."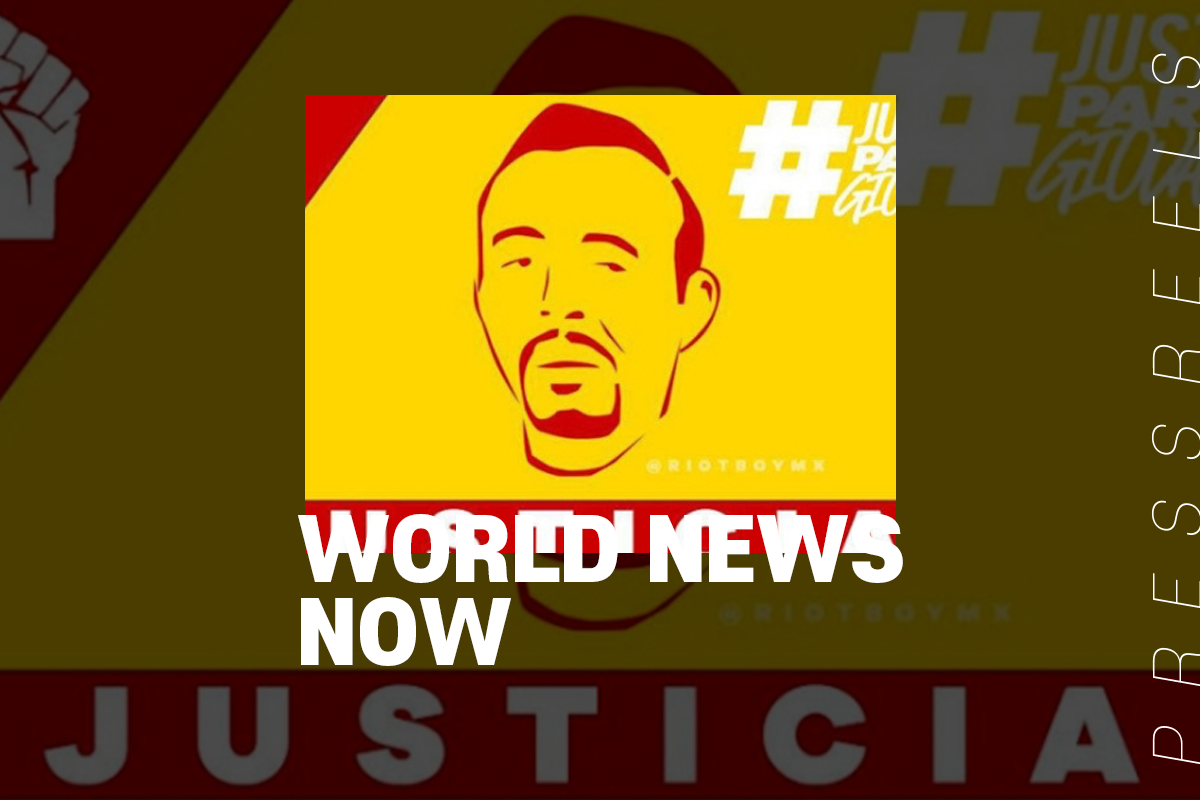 Amid a stir across the U.S. over the "George Floyd" incident that killed white police abuses, similar cases of abuse of public power have been revealed in Mexico, sparking public outrage.
The daily El Universal has been protesting against the incident since it was belatedly revealed that construction worker Giovanni Lopez died the next day after being arrested by police in Guadalajara, western Mexico, on April 4.
The official reason for the arrest revealed by the police is not known, but the video footage posted on social media at the time of the arrest suggests that the reason is "not wearing a mask."
Death of George Floyd
On May 25, 2020, George Floyd, a 46-year-old black man, died in Minneapolis, Minnesota, after Derek Chauvin, a white police officer, knelt on Floyd's neck for almost nine minutes while Floyd was handcuffed face down in the street