Democratic Representative Tulsi Gabbard of Hawaii attacked her opponent Representative Elizabeth Warren and called the senator a "fake indigenous woman of color."
The Hawaii congresswoman made an attack to the response of one news segment from Fox when Karl Rove, a political strategist, forgot or may be even ignored that Gabbard is still in the race for presidency. 
She only has just one pledge for a delegate and is consistent to be nearing the bottom during polls.
During that interview, "The Daily Briefing" with host Dana Perino, he was referring Warren "only woman left" in the race.
This may have been not a good comment for Tulsi Gabbard.
Gabbard shared on her Twitter – .@DanaPerino I'm not quite sure why you're telling FOX viewers that Elizabeth Warren is the last female candidate in the Dem primary. Is it because you believe a fake indigenous woman of color is "real" and the real indigenous woman of color in this race is fake?
Gabbard was born in the American Samoa and has grown up in Hawaii. According to Hill, Waren was claiming she was "American Indian".
She had some sparring with the US President over her heritage and she released a report that she was 1/64th Native American or 1/1024th.
It didn't help her.
Other candidates proved to be more successful than Gabbard like former South Bend., Indiana, Mayor Pete Buttigieg, former New York City Mayor Mike Bloomberg, and Minnesota Sen.
Amy Klobuchar (D) who have dropped out. Whereas Gabbard still chose to stand in the race.
On Super Tuesday, there were 1,357 delegates but the congresswoman only just got one delegate for the second-place finish.
The Democrats up for the running will be meeting again this month for the 11th debate but there will be one candidate who would not be able to make it for the cut due to higher qualification requirement.
The DNC have shared a tweet on Tuesday night that they are changing the requirement, "We have two more debates– of course the threshold will go up. By the time we have the March debate, almost 2,000 delegates will be allocated. The threshold will reflect where we are in the race, as it always has."
Those candidates who have one pledged delegate will qualify automatically for the debate that have been in Hampshire, Nevada and South Carolina this year.
Hinojosa didn't specify yet what kind of requirements would that be but if Gabbard wouldn't have more pledged delegates, she will be left out for the next one this March 15th in Arizona.
One of Gabbard's supporters said, "They're not just ignoring her, they're erasing her. They're weaving a whole alternative reality out of narrative in which she is, officially, no longer in the race."
Some of Gabbard's views includes holding the policy of "let's bomb terrorists out of existence".
According to some analysts, she is representing a very little minority in the party and it is considered to be not the best ones.
During the impeachment, she voted present for the charges in the house.
Read More: Courtney Stodden Feels 'Taken Advantage Of' by Ex Hubby Doug Hutchison
BLACKPINK With a Hat-Trick As They Once Again Retain The #1 Spot In NEW K.ID's Weekly Chart
NEW K.ID, the No.1 TV channel for all K-Pop entertainment and source (https://cutt.ly/NEWKID), announced its weekly chart for the 3rd week of August.
BLACKPINK retains its #1 spot in the NEW K.ID's weekly chart for three consecutive weeks as they tie with WINNER's previous record. BLACKPINK has announced a new single dropping on August 28th which will be a collaboration with American pop star, Selena Gomez. Selena Gomez also recently teased her collaboration with BLACKPINK on her Instagram post captioned, "SELPINK pulling up soon. 8/28".
Following their release of the single, BLACKPINK will be releasing their first debut album on October 2nd.
PENTAGON, SHINee, GWSN, and N.Flying all retained their spots in TOP5. The 6th place, WINNER, celebrated their 6th year debut anniversary. MINO posted a photo of WINNER on his Instagram, celebrating the time and unforgettable memories that they have spent together for the last 6 years.
Ranked at #9, SF9's Rowoon has been named as 'The North Face white label's F/W' model and its brand ambassador. With a height over 6'3'', Rowoon not only has a youthful personality but also has various talents as he can both sing and act in various entertainment fields. The North Face saw that Rowoon's versatility perfectly matched its brand image and decided to partner with Rowoon.
Coming in at #10, DAY6's sub-unit, Even of Day, is releasing a new album, 'The Book of Us: Gluon – Nothing can tear us apart' on August 31st. All 7 songs in the album are written and produced by the Even of Day members. Young K is expected to play guitar in place of Sungjin and Jae. JYP's representative commented, "Young K showed his expertise on the bass guitar and will continue to play more instruments." It was also mentioned that Wonpil's synthesizer and Dowoon's electronic drum will be key in this album.
Additionally, in last week's '2020 SORIBADA BEST K-MUSIC AWARDS', GWSN and LOONA won New Wave New Artist Awards while GFRIEND took the main prize (bonsang) home.
NEW K.ID, the only TV channel that allows viewers to enjoy K-POP Idol-related content programming 24/7 and exclusive episodes curated from 10K+ videos, is available at CH 511 for free on LG Smart TVs and XUMO apps on all Internet-connected devices.
Death after unmasked arrest – Mexico Floyd
The official reason for the arrest revealed by the police is not known, but the video footage posted on social media at the time of the arrest suggests that the reason is "not wearing a mask."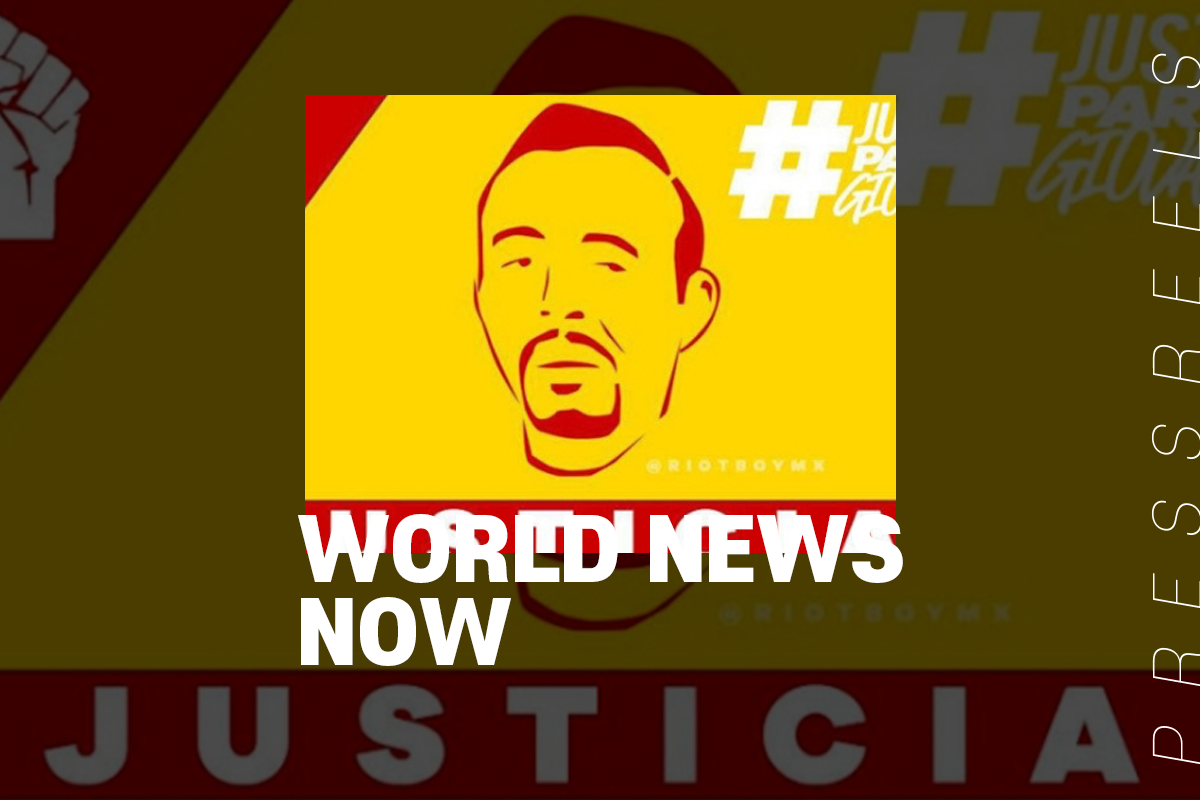 Amid a stir across the U.S. over the "George Floyd" incident that killed white police abuses, similar cases of abuse of public power have been revealed in Mexico, sparking public outrage.
The daily El Universal has been protesting against the incident since it was belatedly revealed that construction worker Giovanni Lopez died the next day after being arrested by police in Guadalajara, western Mexico, on April 4.
The official reason for the arrest revealed by the police is not known, but the video footage posted on social media at the time of the arrest suggests that the reason is "not wearing a mask."
Death of George Floyd
On May 25, 2020, George Floyd, a 46-year-old black man, died in Minneapolis, Minnesota, after Derek Chauvin, a white police officer, knelt on Floyd's neck for almost nine minutes while Floyd was handcuffed face down in the street