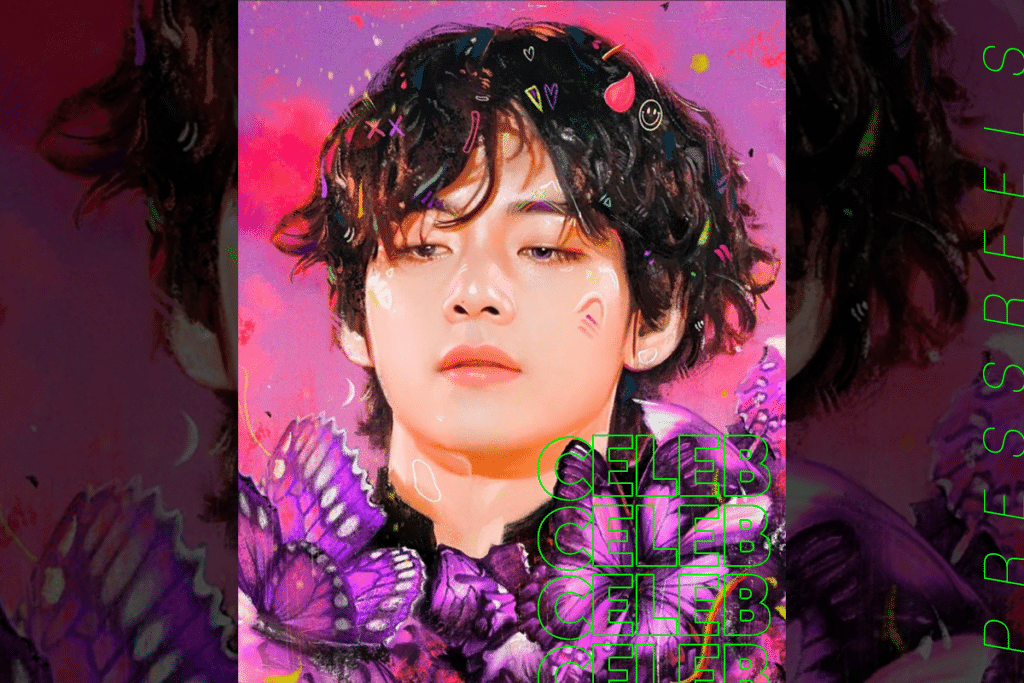 (PRESSREELS) On July 14, painter Kildren posted a picture titled "Vutterfly" on his Instagram, adding V's "V" and Butterfly's "Butterfly."
In the released painting, V is surrounded by purple butterflies in a purple background, creating a mysterious atmosphere. In particular, V's paintings, surrounded by straight eyebrows revealed through black hair, glistening eyes staring downwards, and purple butterflies, are dreamy as if they met in a dream.
Like Butterfly, the title of the painting, V looks like a beautiful purple butterfly or a flower surrounded by butterflies, which raises questions about the painting.
Fans were amazed by the details of V's picturesque features and eyes, while the unique painting style of Kildren permeated the atmosphere. V's face, which is so exquisite and beautiful as to be mistaken for a photograph, boasts a mysterious background and a more unrealistic beauty.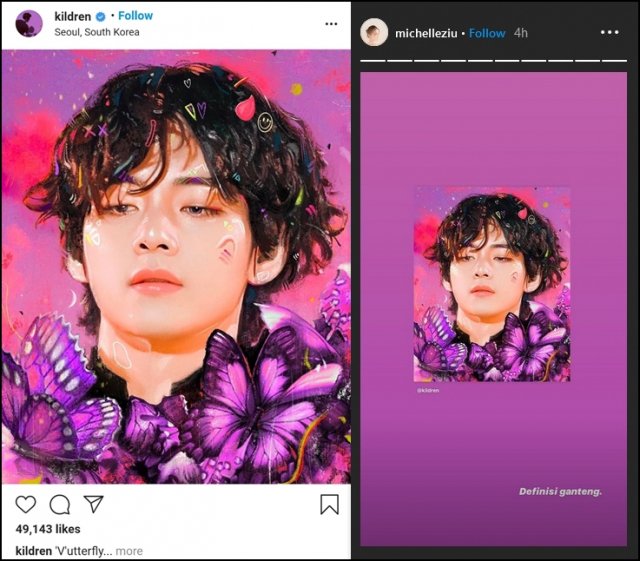 Indonesian actress Michelle Ziudith also posted the painting on Instagram Story in a beautiful painting by V, praising it as "Definisi Ganteng," meaning "this is what a great man is."
Kildren has often released paintings of V inspired by V before. Starting with a picture of V's eyes full of grief, he has recently received great acclaim for his paintings of pink roses and V's profile. V's paintings, expressed in Kildren's style, are enthusiastic about fans whenever they are released.