He is making official debut in 8 years. It is BANG YE DAM, who let himself be known through SBS' survival program, 'K-Pop Star' season 2.
According to YG Entertainment(hereby YG), BANG YE DAM will make debut as TREASURE, a 12-member boy group(BANG YE DAM, CHOI HYUN SUK, JIHOON, YOSHI, JUNKYU, MASHIHO, YOON JAE HYUK, ASAHI, DOYOUNG, HARUTO, PARK JEONG WOO, and SO JUNG HWAN) in July. They will be YG's fourth boy group following BIGBANG(debut in 2006), WINNER(debut in 2014), and iKON(debut in 2015).
TREASURE is planning to release songs in 3~4 turns until the end of the year. It resembles the active promotion plan BIGBANG has shown back in 2006 when they first made debut, as they have released singles every month during the year.
▲ Solo Single Release Prior to Debut… Expectations on TREASURE↑
Prior to his debut as a member of TREASURE, BANG YE DAM will release his digital single on June 5th at 6 PM through music platforms. Details on the song including the title, genre, writer, composer, and arrangement are still yet to be unveiled.
The agency revealed, "BANG YE DAM has been preparing solo music even before TREASURE was formed. We've decided that it would be a good idea to release one of them for the fans as a surprise gift". BANG YE DAM's upcoming solo single is expected to raise the global music fans' anticipation on TREASURE's upcoming debut in July.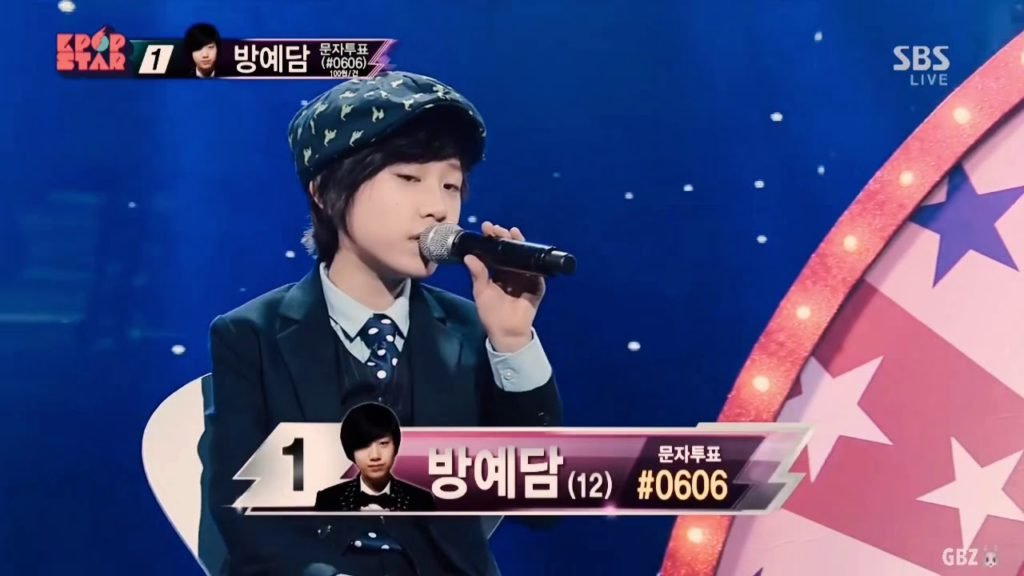 ▲ 8 Years Since 'K-Pop Star 2', Attention on BANG YE DAM's Growth
Born in 2002, BANG YE DAM appeared on 'K-Pop Star 2' back in 2012 and let himself be known. BANG YE DAM presented great singing and dance skills despite being only 11 years old, which gave him nicknames such as the 'music prodigy' and 'genius kid'.
After winning second place on the final competition, he signed a trainee deal with YG in July 2013. Since then, he has improved his musical capabilities through his 7 years of hard training at YG Entertainment.
He also became a hot topic with his grown looks and talents through his surprise appearances on 'Mix & Match', YG's boy group survival program broadcasted at Mnet back in 2014, and 'Stray Kids', JYP Entertainment's boy group survival program broadcasted back in 2017. He covered Shawn Mendes' 'There's Nothing Holdin' Me Back' with his unique and attractive vocals on 'Stray Kids', earning the praise "That's BANG YE DAM". Producer Park Jinyoung, the head of JYP, also praised him by commenting, "BANG YE DAM is BANG YE DAM".
▲ Finally Through 'YG TREASURE BOX'… Will They Quench the Fans' Thirst
The moment he began pushing the pedal for his debut was November 2018, when YG's boy group survival program 'YG TREASURE BOX' started airing until January of last year.
BANG YE DAM received favorable reviews with his soulful and charming vocals throughout the competition, as well as revealing his singer-songwriter skills through his self-written song, 'BLACKSWAN'. His great performance allowed him to win the final no. 1 vocal position and earn his place as a member of TREASURE.
Since 'YG TREASURE BOX' ended, it took a year and 6 months until TREASURE has confirmed their official debut. It was not a short period of time for the fans who have hoped for TREASURE's speedy debut after the survival program has ended.
In the meantime, TREASURE, the group BANG YE DAM is part of, revealed a performance clip of the song 'Going Crazy' which grabbed the global fans' attention and surpassed a total of 10 million views, as well as presenting a variety of contents including 'TREASURE MAP' which the 12 members challenge on becoming creators themselves and 'TMI', a show which covers the behind stories of TREASURE's schedules. BANG YE DAM revealed his cover 'HONESTY' by Pink Sweat$ to prove his improved vocal capabilities. It is expected that the attention on his upcoming official solo single will be hotter than the attention people showed on his cover songs.