BLACKPINK and Lady Gaga's 'Sour Candy' heated up global music fans. The song is being ranked at no. 1 on not only music charts but also various global social media charts, proving their dominant presence.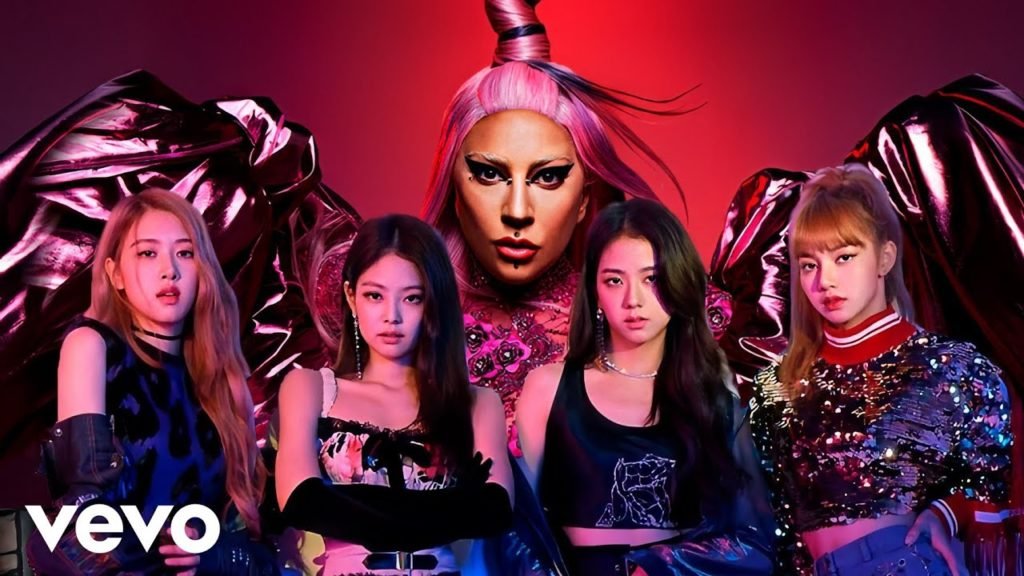 The song 'Sour Candy', unveiled on the 28th at 8 PM(KST), topped iTunes charts in 57 different countries in 57 different countries, in less than a day since the song's release. Their record on the iTunes Song chart is the most in girl group history.
Moreover, the song has dominated charts in two of the biggest Pop markets, the US and the UK, in addition to various countries in North America, Europe, and Asia, proving their status as a top global girl group. They are still continuing to expand their domain.
BLACKPINK and Lady Gaga's 'Sour Candy' is also being ranked at the top on global music platforms and social media platforms as well. The song was ranked at no. 1 on the new releases chart by QQ Music, China's biggest music platform, as well as topping the real-time global trend rankings on YouTube and Twitter, which proved their global influence.
Foreign media also spotlighted the song. The Rolling Stones wrote, "The long-awaited collaboration by Lady Gaga and BLACKPINK, the popular K-Pop group, has finally been released", while UK Metro wrote, "The song is already receiving dominant responses". Hollywood Reporter introduced, "BLACKPINK has set an unprecedented commercial success not only overseas, but also in America".
US Billboard praised the song while covering the global fans' explosive responses by writing, "Lady Gaga and BLACKPINK's fandom are heating up social media while being excited by the flowy rhythm and chorus of 'Sour Candy'".
In fact, the global fans showed support and left favorable reviews in their own languages. They wrote, "BLACKPINK X Lady Gaga is an amazing collaboration! 'Sour Candy' is a cute song and they made it", "An amazing collaboration", and "A masterpiece. I've lost words to express".
While receiving the global fans' heated attention with their collaboration with Lady Gaga, BLACKPINK will release their pre-release title in June. The members have recently completed recording their first full-length album with over 10 tracks and are preparing to make comeback. After releasing the pre-release title, the group will release two new tracks in special formats between July~August and will release their official album in September.