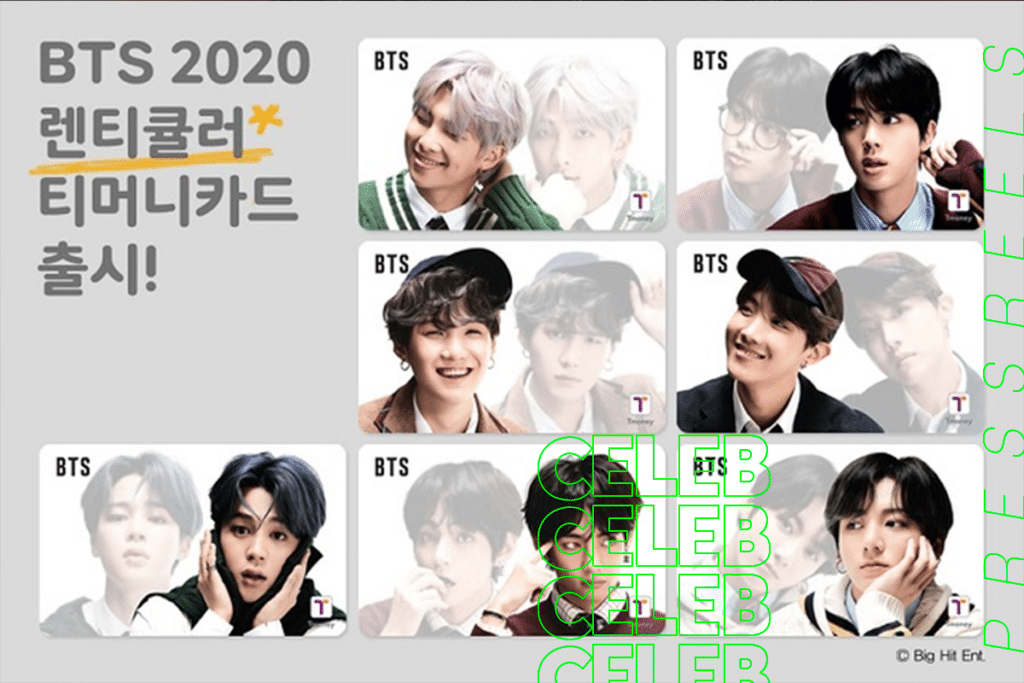 (PRESSREELS) T-Money announced on July 27 that it will introduce seven limited editions of the BTS 2020 Lenticula T-Money Card.
The limited edition of T-Money Card uses a material called 'renticula'. In particular, it captures the colorful images of the members of the BANTS, including RM, Jin, Suga, J-Hope, Jimin, V, and Jungkook, which vary from angle to angle. It is going to introduce a limited amount of 150,000 units.
"The new 'T-Money 2020 T-Money Card', which was introduced about a month earlier, is gaining huge popularity as soon as it is released," said T-Money Payment & Platform Business Manager. "We hope that the new T-Money Card, designed as 'Renticula,' will bring new experiences and joy to our customers as we can meet BTS closer through T-Money Card."
T-Money Card is available not only for public transportation but also for some 100,000 T-Money affiliates nationwide. If you register your card on the T-Money website, you will be able to earn 30 percent of T-Mileage's income tax deduction.
BTS The limited edition T-Money card will be available at CU (CU) nationwide from August 6. If you pay with the card from CU, 2% of CU membership can be automatically established and you can receive various benefits every month.