(PRESSREELS) The group BTS Jimin is the representative face of K-pop and continues to captivate the public around the world even in his eighth year since his debut.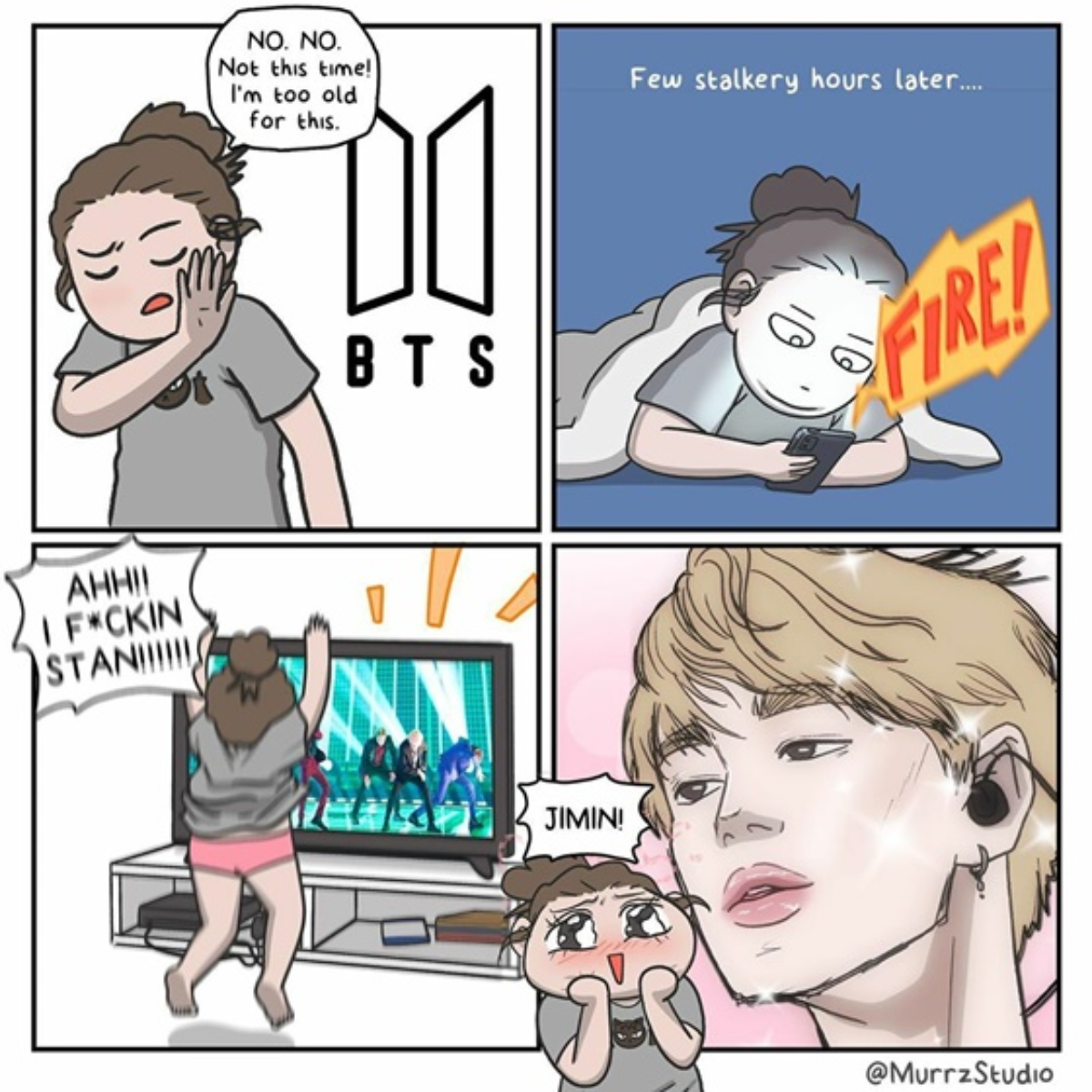 Popular webtoon writer MURRZ, who received as many as 10 million "like" on Naver's global webtoon platform "Line Webtoon," posted a self-portrait webtoon captivated by Jimin's charm with the hashtag "#mybiasJimin" on its official Instagram, drawing attention and receiving enthusiastic responses from fans.
"No, no, not this time! "I'm too old for this," he tried to turn a blind eye to K-pop, but hours later, he uploaded a webtoon about the story that he fell in love with Jimin after watching the music video of BTS's "FIRE," and a fan who saw it said, "Once You Jimin You Can't Jim-out" made headlines again with a positive response, calling it the best comment to leave.
Jimin gave infinite charm with his lovely and cute charm under the stage and charismatic performance king on the stage, and "Once You Jimin You Can't Jim-out" is openly used among fans, which has garnered great response from webtoons and comments.