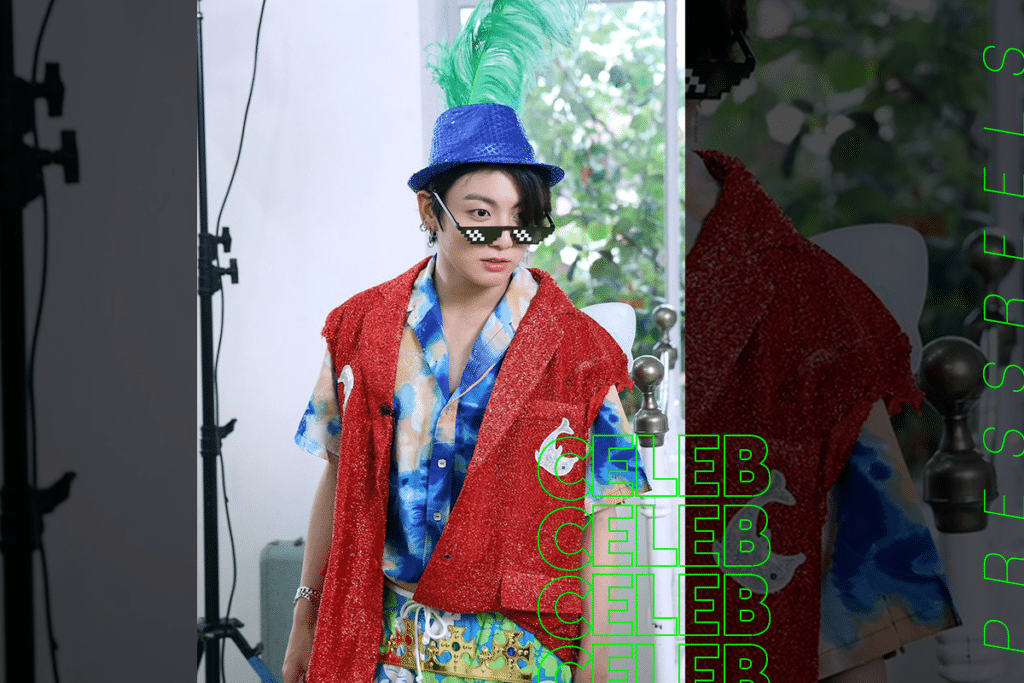 (PRESSREELS) BTS member Jungkook created an interesting piece with a humorous pose. In the 106th episode of BTS' own entertainment show "Run BTS," which aired on June 30, "Run BTS Photo Exhibition 3" was aired following last week.
Before the photo exhibition, he wore clothes made by the members and took individual concept shots, and finally, he showed a section where he even scored his work.
Among them, member Jungkook took the theme of the group's song "Boy With Luv" and re-sublimated the choreography into a concept pose. Although he wore an unconventional outfit, Jungkook showed as good as a real model with his natural facial expressions.
In particular, the leader suggested, "Don't you think a kick in the chorus would be fun?" and Jungkook soon completed a picture that lived up to expectations.
In the photo, the members were laughing with a sharp body, a perfect pose without shaking, and Jung-kook's slick but lively expression despite his tremendous jump.
Meanwhile, the photo exhibition, which was created with SUGA on the same day, earned the highest score of 97 points and won first place.