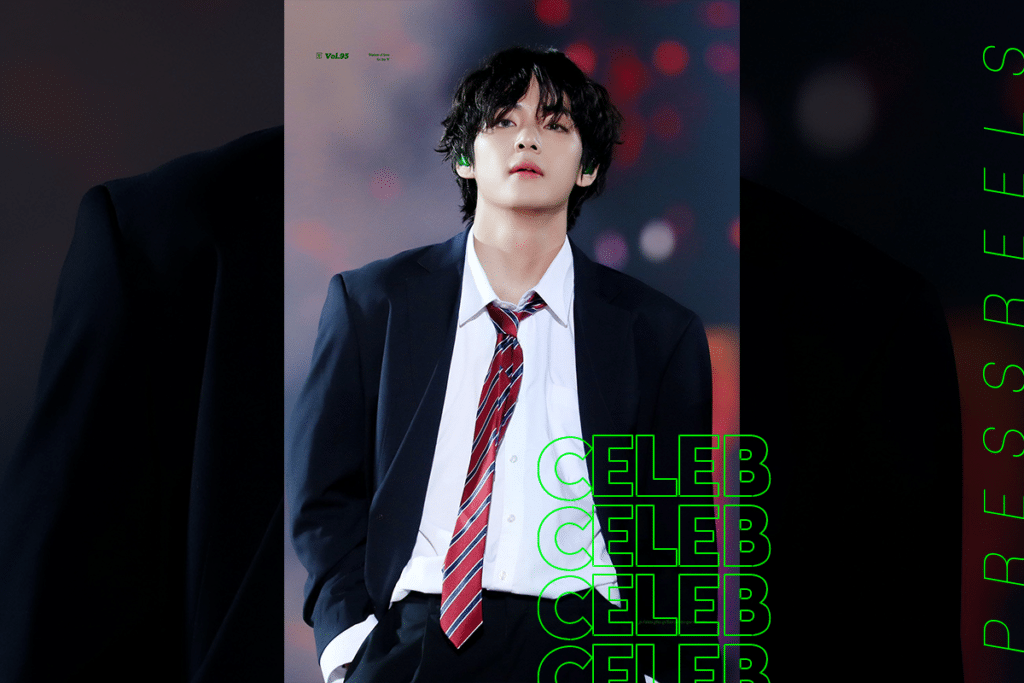 (PRESSREELS) On July 18, BTS appeared on the popular Japanese NTV music program 'バズリズム(Bazrismu)' and performed a one-on-one talk and Stay Gold stage.
Fans cheered for V's cute appearance in a yellow T-shirt and oversized blue jump suit.
V was chosen as the most romantic member when the host asked who the romanticist was in the talk time that led to 10 questions. The members said, "V made 'Sweet Night' with a sweet title. It's romantic just by looking into his eyes. He unanimously pointed to V for reasons such as "I Purple You."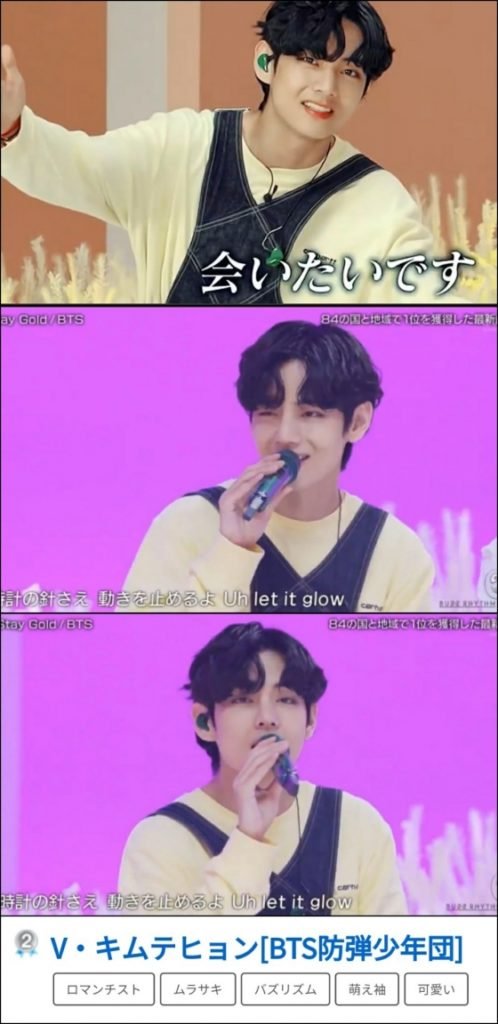 The host looked at the camera and asked ARMY to say "I Purple You," and V answered in Japanese. V looks at the camera with shy and friendly eyes and says, "ARMY, I love you." Yap!' made Japanese fans excited late at night.
'I Purple You' says 'Borahae' in Korean and Murasaki in Japanese.
Since the broadcast was aired, fans who fell in love with V's cute appearance have been enthusiastic on Twitter in Japan. V's name ranked second in the Japanese Twipple Celebrity Rankings. Related searches included "romanticist," "バズリズム," "Murasaki" and "Cute" in Japanese. Even on the morning of July 18, hours after the show, V's name remained at No. 4 on Twipple, giving a glimpse of fans' hot affection for V.