(PRESSREELS) BTS V's beauty, more beautiful than flowers, is a hot topic in Kildren's paintings.
Artist Kildren (real name Kim Seok-won) released a picture modeled on V on his Instagram on the 15th. The painting, which was posted with the words "V" without much explanation, is as elaborate as a photo, but it is a beautiful painting with the touch of Kildren's bay.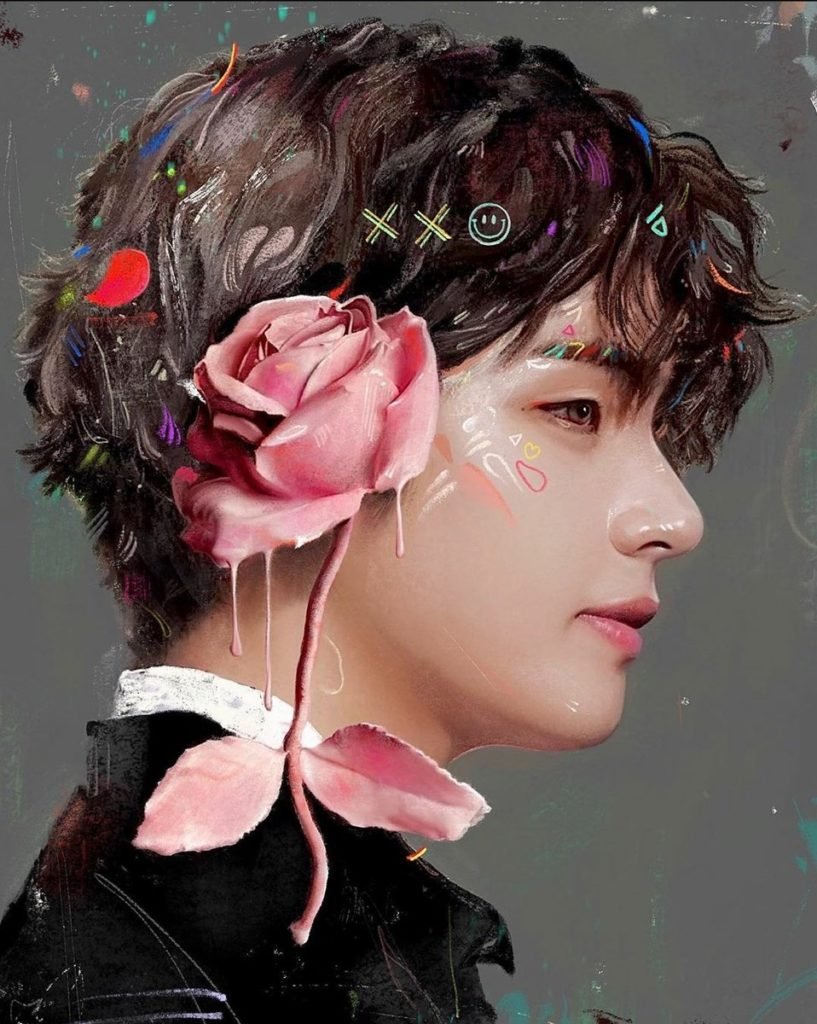 V's beautiful side looks are just like he made it. His clear eyes, high nose, pretty lips, and fine jawline are even more delicate than he really is. Instead of V's ears, he drew a big pink rose to emphasize V's flower-like face.
Kildren has shown a number of V paintings before. V's painting, which was expressed in Kildren's unique style of painting, was sophisticated as if he had embodied the photo, and V's soft charisma was also felt the same, which received great response. In particular, V's eyes, which were filled with grief, were filled with exclamations from viewers.