(PRESSREELS) Chinese fans of the group BTS member V are drawing attention with their new album "Super Special Support."
On the 19th, BTS unveiled "Stay Gold" ahead of the release of its fourth full-length Japanese album "MAP OF THE SOUL:7~THE JOURNEY" next month.
"Stay Gold" is the OST of the Japanese TV Tokyo drama "The Maze of Disson – DNA Scientific Investigation," which was scheduled to air in April but was postponed due to the Corona 19 incident.
Including the pre-released "STAY Gold," the fourth full-length Japanese album will feature a total of 13 tracks, including original Japanese songs and Japanese versions of "ON," "Black Swan," "Boy With Luv" and "Dionysus."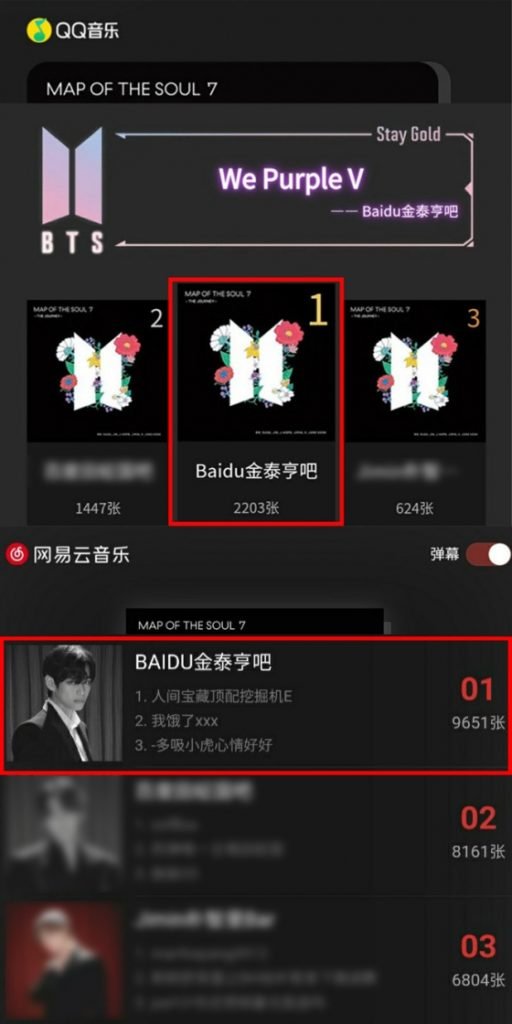 "Lights/Boy With Luv," which was released in July last year, was the first Korean singer to be certified as "Million" (selling more than 1 million copies) and was on the Gold Disc Awards.
Member V captivated fans' hearts and ears with his short but intensely impressive vocals in "STAY Gold." V sang differently from Inner Child's refreshing vocals, adding to the flavor of the song by singing a high-pitched part in a sexy baritone voice rich in air texture.
When the song with V's voice was released for the first time in a long time, V's Chinese fan club became the No. 1 buyer of "STAY Gold" at the same time on China's leading music platforms, Wang Yiwin Music and QQ, giving strong support to V's music activities.
V's Chinese fans are helping to make "STAY Gold" top the music charts in "Wangi-Win Music" as the number of fan club Guilds, which means paid members of Wangi-Win Music, ranks No. 1 in BTS group.
In addition to "STAY Gold," "Black Swan," which was released on January 17, has also caused a sensation in the music sales rankings of "Wang Yiwin Music," and the OST of "BTS World" released last year has also been the most purchased, contributing greatly to the group's position in China.