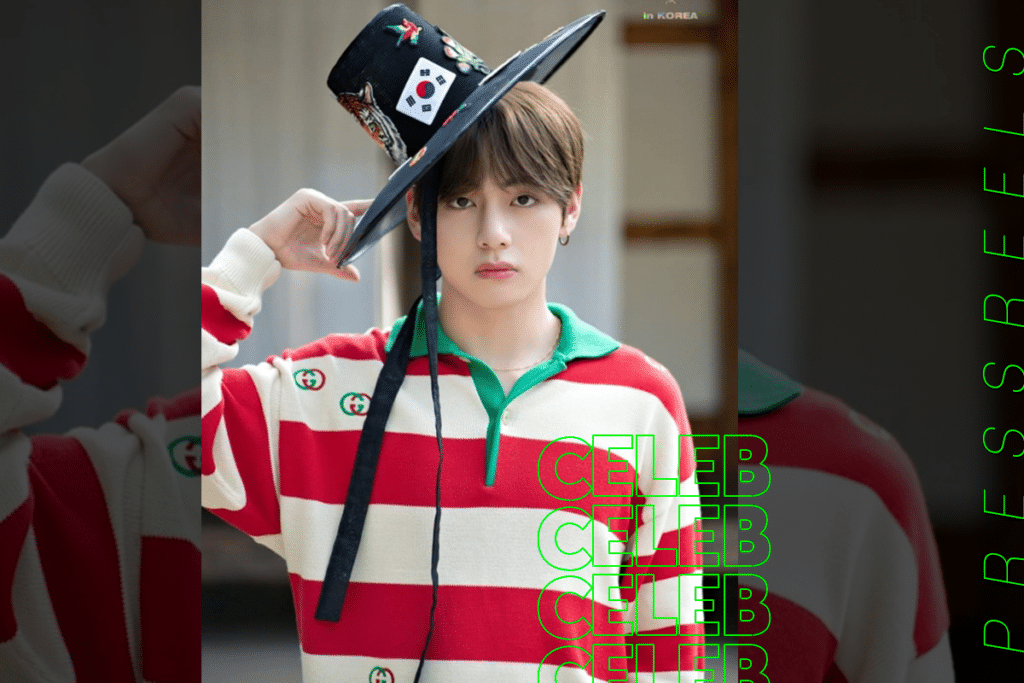 (PRESSREELS) V, a member of the group BTS, honestly expressed his thoughts on his music, stage and fans.
BTS appeared in Japan's TV Tokyo 'BTS JOURNEY ~ Seven Travels' on the 5th.
On the show, the members' honest stories and the music video of "Stay Gold," a song from the Japanese album, were broadcasted.
When asked what he wanted to say to him as a trainee, V replied, "I hope you write many good songs in advance."
V has been steadily participating in BTS albums, and has been expanding his musical horizons with favorable reviews from the public and critics, starting with the release of "Scenery" in 2019.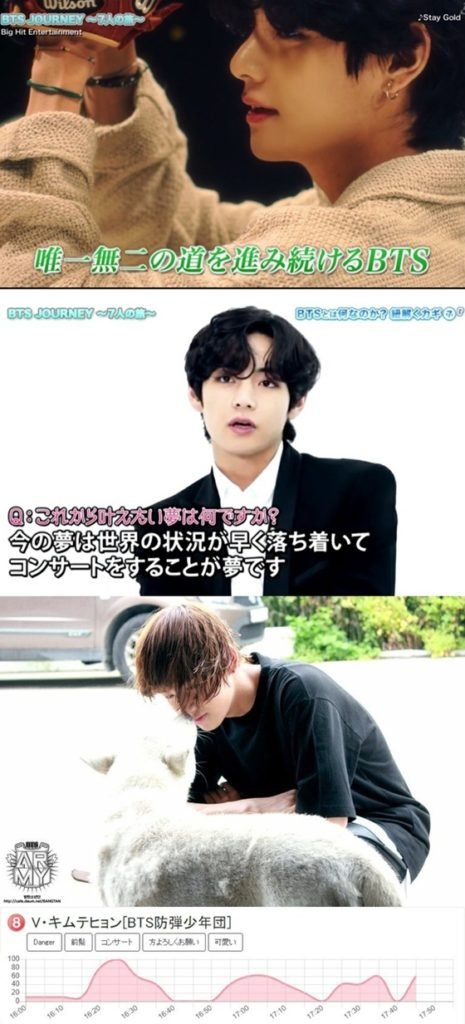 When asked what the members mean, V said, "They have the best teamwork." When asked about the three most memorable things since BTS' debut, he also mentioned the scene where drones embroidered the sky on the stage of Mikrokosmos at the end of the most recent concert.
V added, "I remember having my hair cut by mistake while shooting DANGER's music video," giving fans a laugh. At that time, V was embarrassed by his mistake with his bangs cut off at the music video set, but he approached the dog at the scene and talked to him affectionately.
He also recalled his nervous debut stage, saying that he remembered the moment when he was preparing for No More Dream, the first stage of his debut, in the waiting room.
When asked if V has any artists who have become objects of admiration, he replied, "I was very happy to see artists who show their own things without recognizing cameras and audiences on stage." This wish has come true, and countless junior idols are dreaming of becoming artists like V while watching V's performance.
When asked what his dream was, V said, "The COVID 19 situation is getting better quickly and performing," expressing his unwavering passion for the stage and love for his fans.
V continued the interview with a serious or witty answer during the show, touching fans.