(PRESSREELS) Group BTS V captivated fans around the world with his selfie.
On the 16th, V posted a message titled "Hi Army" and two selfies on BTS's official SNS.
In the picture, V is taking a mirror selfie, wearing a gray jacket embroidered with flowers reminiscent of a black rose. V showed off his heavenly beauty with his beautiful features even though his face was half covered. A new hairstyle that revealed long, thin fingers, big hands and forehead caught the eye.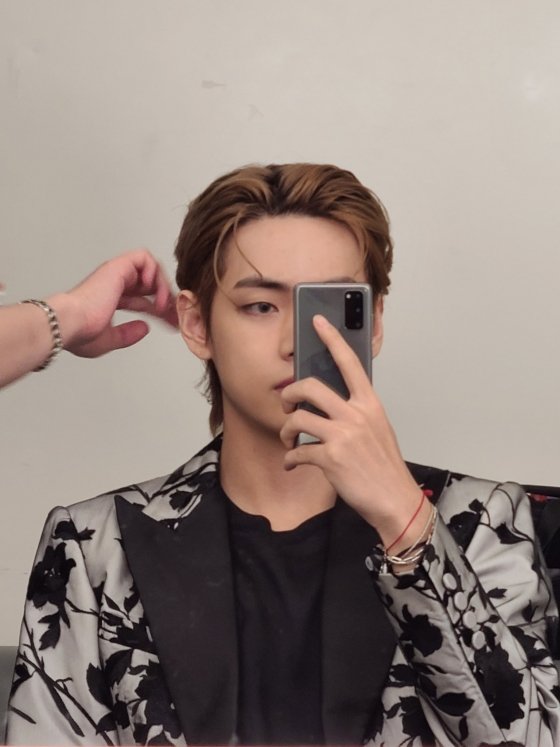 Her indifferent and chic sexy eyes and sculptural face excited fans around the world.
When V released the photo, SNS showed explosive reactions like BTS's new song "Dynamite," which is about to be released. After its release, it recorded 1 million "like" in 1 hour and 29 minutes at the third fastest pace in the world, and 2 million "like" in 9 hours and 52 minutes, proving its popularity.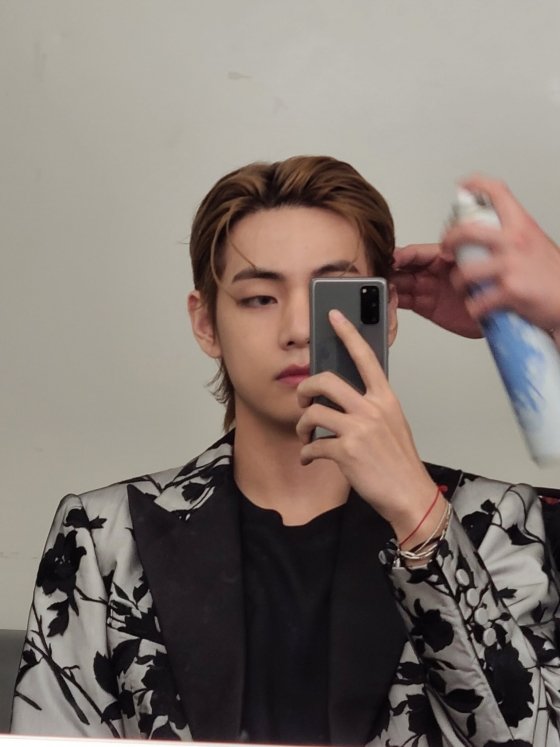 In particular, the two million "likes" were followed by former U.S. President Barack Obama, which showed enthusiastic responses.
V, who is called "RECORDSETTER V" and "RECORDBREAKER V," once again proved his nickname.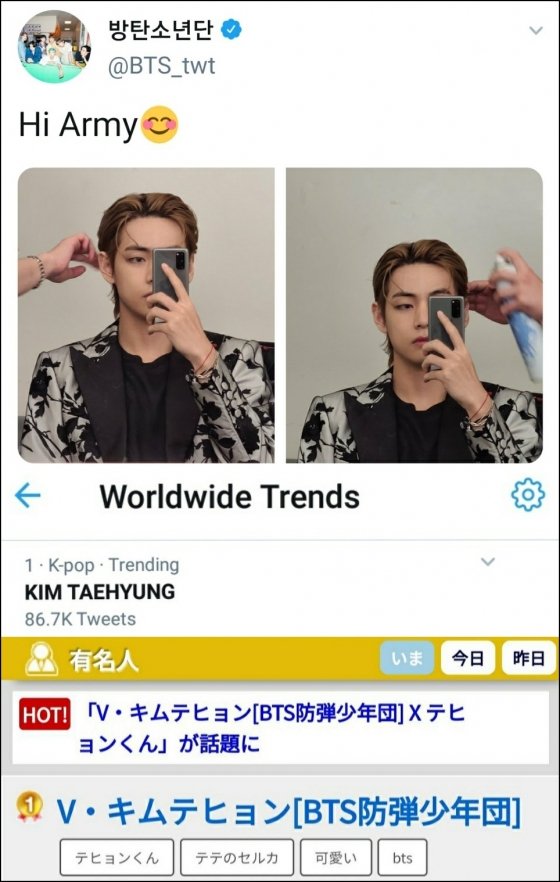 After the release of Sa Jin, V's real name "KIM TAEHYUNG" topped the world wide real-time trend, as well as 40 countries including the United States, Canada and Singapore. It also rose to No. 1 in the Japanese Twipple Celebrity Rankings, and the Twipple Hot Keyword announced that "V" is the talk of the town. On social media, the interest of users who saw V's selfie, Sa Jin, continued, leading to a series of questions about V.