BTS V told an anecdote that he had a big fight with Jimin in the past.
"Thanks to King Dumpling" on BTS' official V LIVE channel on the 29th. At that time, the video was uploaded under the title of "Giving the Nobel Peace Prize to the king…"
It was an edited video of "TaeTae FM 6.13," which was broadcast live on Sunday. The released video showed V answering fans' questions affectionately, starting with an impromptu piano performance.
In particular, V opened his mouth about the "dumpling incident," drawing fans' attention. V explained, "When I was in the middle of filming 'Hwarang', I was very hungry because I did it in parallel with the concert."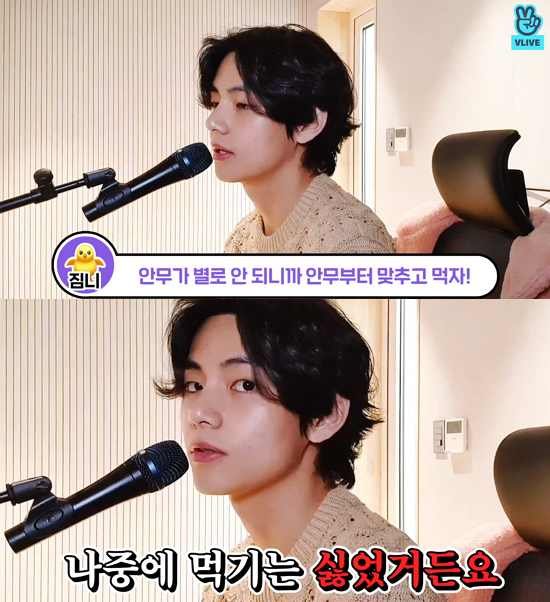 Then I asked my manager to order a big dumpling, saying, 'Can you order me a big dumpling?' As soon as I got here, I ate the king dumplings right away," he said.
V said, "That was just the beginning of the choreography. Jimin said, "Since the choreography is not very good, let's try to match the choreography first." But from the standpoint of taking a bite of the big dumpling, I didn't want to eat this taste later," he stressed.
He said, "I'll eat while doing it," and Jimin said, "Let's eat after it's over." I didn't talk to Jimin for 2 days. I was "excited" inside, but I didn't talk for two days and talked to him over a drink together," he said.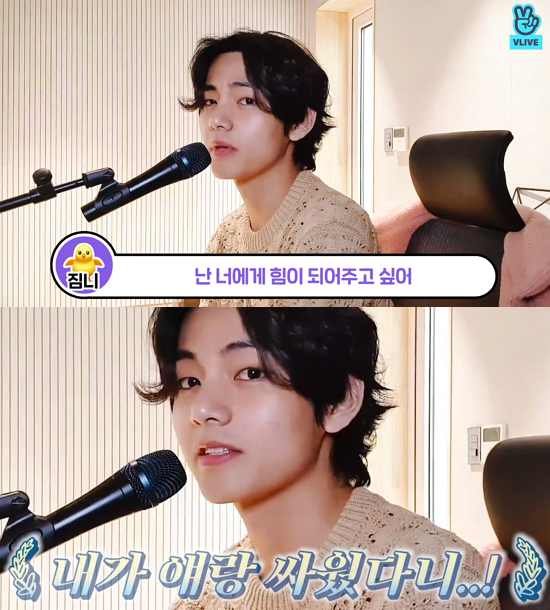 V said, "The most grateful thing Jimin said at the time was 'I want to be of strength to you.' After the wise saying, countless arrows of emotion poured into my mind. I can't believe I fought this angel named Jimin with him, so I made up my mind."
In addition, V said, "I like Wang Dumpling the most among the dumplings, and the relationship between Jimin and I was able to get stronger because of Wang Dumpling. So I really appreciate that big dumpling," he said, recalling his memories.
Fans who saw it showed reactions such as "Mother smiles are made by themselves" and "too cute 95s."