---
(PRESSREELS) BTS V was released 'Snow Flower' through the official sound cloud, YouTube, and SNS channels
'Snow Flower' is the first collaboration between PEAKBOY and BTS V. It is an R&B song that gives warmth in cold winter by combining the two artists' beautiful vocals on top of electronic guitar performance. In particular, in this song, the two participated in overall production, including lyrics and composition, showing the most significant synergy.
On the other hand, YouTube is hot (the following is a recommendation selected by the PRESSREELS Editor's team directly.)
Youtube Recommend- BTS V's'Snow Flower'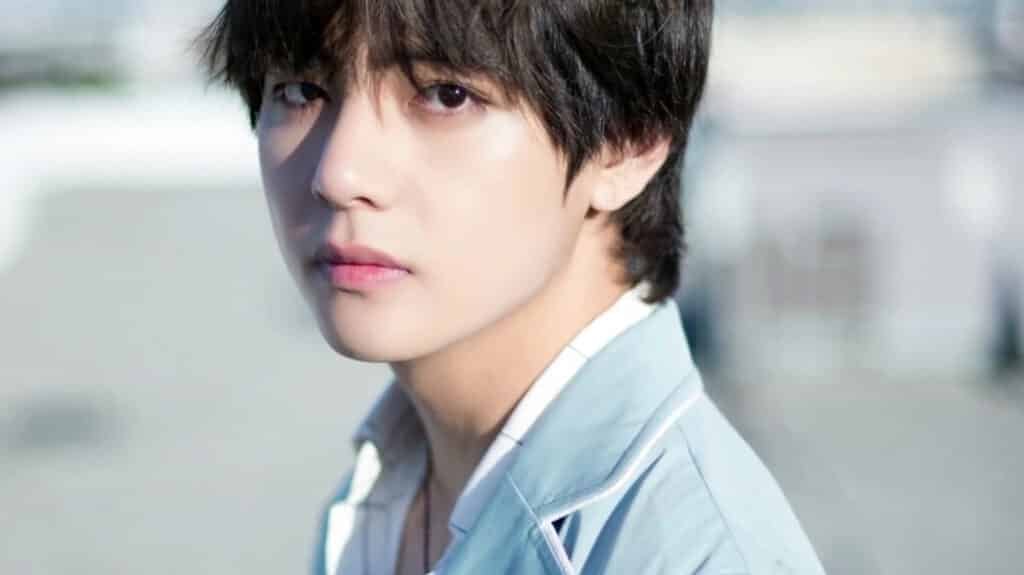 Ray Mak: This is so super beautiful. Totally V's style
CO1015 K: Taehyungs fans are still busy preparing for his birthday. After the birthday event, views will skyrocket for this tune.
Wisdom of Mind and Body: This one goes in my Christmas Classics playlist. Once more, V proves why he's Uniquely Most Beautiful Man in the World
Gamer SoShi104: The beat and everything sounds so much like what Taehyung would make or sing.
affectaedaffectaed: we've gotten new music from bts every single month of 2020
If you want about BTS V? RAED MORE
About BTS V:
V is a South Korean singer and actor. V is a member of the 7-member boy band BTS and is a vocalist, lyricist, and songwriter. Unlike V appearance, V has a husky and low voice, so V is in charge of the mid-low notes in the BTS vocal line. It is the only husky low-pitched voice among the vocal lines of BTS with distinct voices and is often responsible for the introduction and killing parts of the song.
Also, BTS V Said:
"I think it's time for everyone to stop, and I'm sure there are many people who feel more personal anxiety and depression as the end of the year approaches.
This year feels like a stopped time, and as the end of the year approaches, I think there will be many people who feel more and more depressed. For today, I hope that white flowers come down to your hearts and you feel a bit of warmth and happiness. I want to say thank you to many white angels this year. Thank you. And our friend, PEAKBOY, featured it. Happy Holiday!"
Enjoy the song with BTS V's lyrics.
BTS V – SNOW FLOWER lyrics English translation
Hey snow
It's coming today
What should I prepare?
Ok, I'm ready to welcome you
Gray
Fallin' on canvas
You can cover it up
I'll give you the world
In the cold season
You coming is the special event for me
My blue and grey
Your warm will melt
Christmas without you would just not be Christmas at all
Bright mistletoe up above us, it's just you and me
I love you
The whole world is full of white flowers
Make our time even more special
In the dead of time
May the flowers fall on your sad smile
When the world turns beautifully white
I'll spread those faded colors with you
There's a lot of white angels here and there this year
Take a deep breath and look at those flowers that look like you
Feel the warmth next to me
I want you to hold me with your beautiful hands
I'll keep you safe
I'll spend the rest of my life in your white eyes
Did you see the snow?
Like your eyes
Believe in Santa Claus?
Warm with you
I'll take the gift
Every time this season comes, like the tip of your nose
Fall in love
I'm just feeling
Stand by my side
I'll match your footsteps
I'll sing this song
You make me wanna be a better man
The whole world is full of white flowers
Make our atmosphere deeper
Under a stopped street lamp
May your smile bring down flowers
What many people are curious about: BTS V, Snow Flower
When did this song released?
This song is a surprise release from BTS V and PEAKBOY on 2020 Christmas Day
What have the BTS V said about the song?
Since my mixtape has been delayed, I felt apologetic to ARMY, so I hurriedly created this song. This year feels like a stopped time, and as the end of the year approaches, I think there will be a lot of people with increased anxiety and depression. For today, I hope that white flowers will come down to your hearts and feel a little warm comfort and happiness.
Listen to more songs