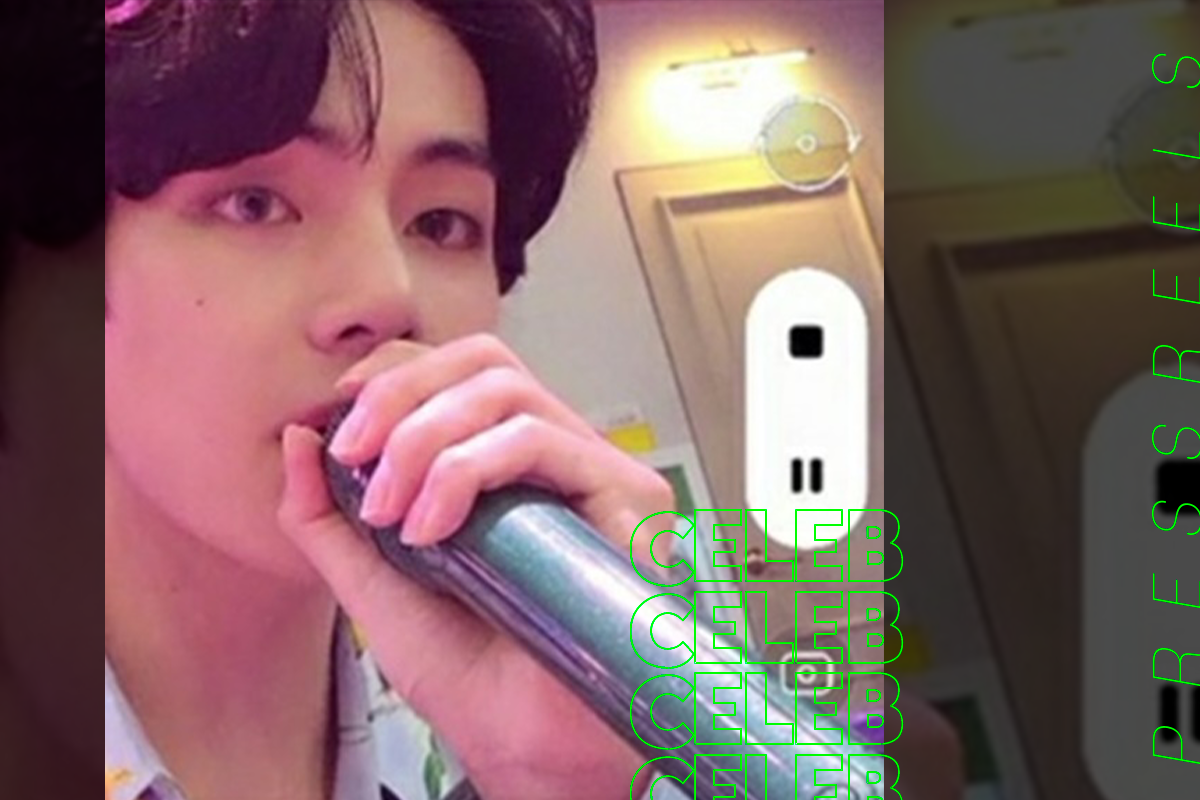 (PRESSREELS) V, a member of the group BTS, also showed off his perfect beauty and porcelain-like skin in close shots of high-resolution cameras.
On July 12, Samsung's official Twitter account posted a selfie photo of BTS with the phrase "the few faces we want to see #withGalaxy S20+."
These are photos taken by the members themselves with the Samsung Galaxy S20+ BTS Edition at the on-tact concert "BTS BANG CON The Live" held in June.
In particular, V appeared in a light blue shirt with a sunflower on it, and his beauty was more shining with the wave hairstyle slightly turned to the side so that his forehead could be seen.

The photo, taken with a 64-megapixel high-resolution camera, shows V's sculpture-like visuals, including large eyes and clear eyes, long dark eyelashes, three-dimensional T-zone and perfect curved lips.
Also, V's long, beautiful hand, holding the microphone slightly, caught the eye.
Also on the 11th, when "Samsung Mobile US" posted on its official Twitter account, "If you had to choose a song for V, which song would you choose?" V's self-composed songs "Sweet Night," "Inner Child," and "Scenery" became a hot topic.
Meanwhile, BTS, to which V belongs, released its fourth full-length Japanese album 'MAP OF THE SOUL:7~THE JOURNEY~' on July 15.