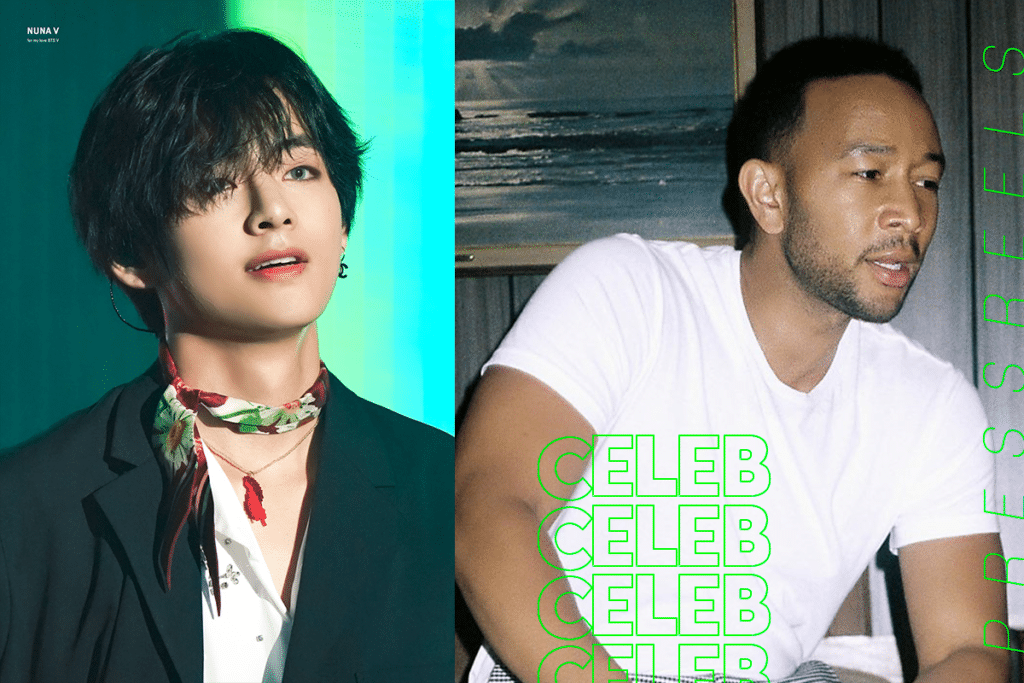 (PRESSREELS) John Legend responded to the video, in which the group BTS V showed respect for John Legend.
Countless idols are showing their fan spirit by using V as their role model, and there is a person who often mentions V as their favorite artist as their fan. That is singer-songwriter R&B singer John Legend.
John Legend became the first African-American to win an Emmy, an Oscar and a Tony trophy, and become a legend like his name.
Recently, model and actor John Legend's wife, Chrissy Teigen, posted a video of V running fast, shouting "John Legend! John Legend!" at the MAMA in Hong Kong in 2014. John Legend clicked like on the post she uploaded.
V showed his unwavering affection for John Legend in "Honey FM," which appeared in the form of a radio show with members visible during the Festa in 2017. He also sang along to John Legend's "Start" during the live broadcast and said, "The song is so good. Listen to my voice. My favorite number one is John Legend."
As to why he became a fan of John Legend, V sang his song 'P.D.A.' He admired how a person's voice could be this sweet, and has since become his best senior.