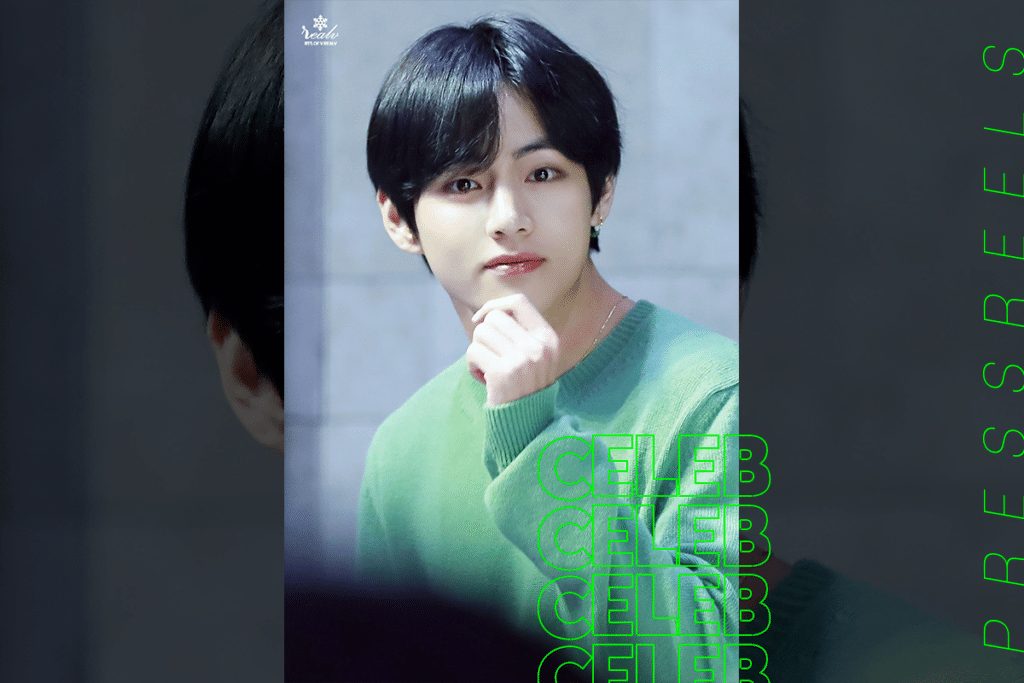 (PRESSREELS) According to the recent Elite Daily, V's individual solo songs were analyzed and published in an article.

In the first solo song "Stigma" from the 2016 "Wings" album, fans will be able to see V's sensual voice for the first time. "I was worried if I could fill the stage alone," V perfectly receives all the "Stigma" performances of the 2017 Wings Tour.

"Singularity," which featured the intro of the LOVE YOUR SELF: TEAR" album, is a beautiful melody that perfectly captures the dark concept of the album. With this song, V will be honored to be ranked fourth in the New York Times "2018 Best Song" and the LA Times' "10 Best Songs of 2018" along with songs by Cardibi, John Mayer and Ariana Grande.
V's first solo song "Sceneery" was loved by fans for its track that shone V's versatility, not only in lyrics and compositions, but also in cover photos. The soft piano melody and sweet lyrics attract attention.
"Winter Bear" is a song that is released with a music video produced by fans. V, who has studied English to communicate with overseas fans, is said to have impressed him through his first English lyrics song. "Winter Bear" and "Sceneery" combined on SoundCloud and recorded mega hits, surpassing 300 million streams.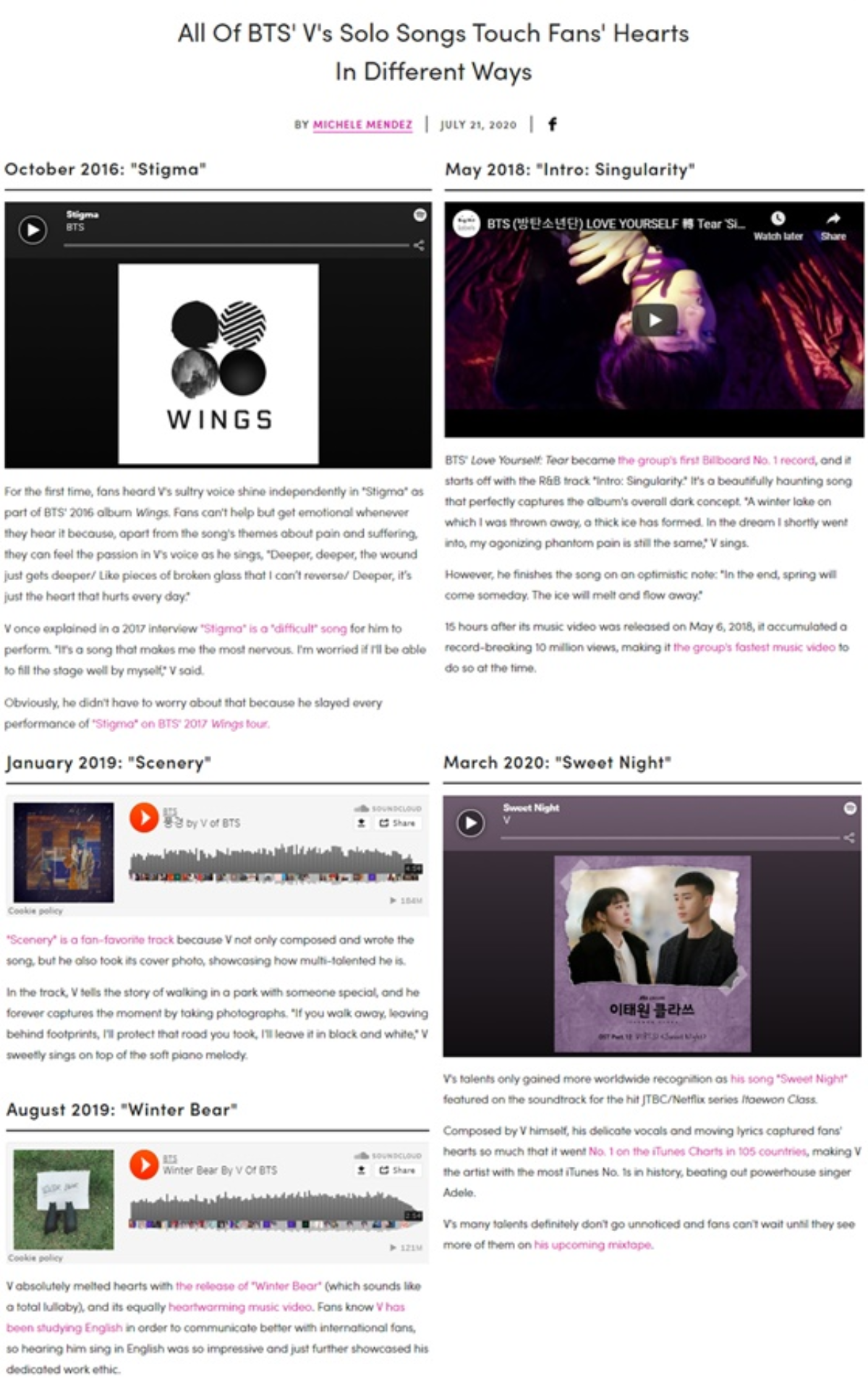 V's talent has gained greater recognition around the world through the OST "Sweet Night" of the JTBC drama "Itaewon Class." The delicate vocals and touching lyrics of the song, written and composed by himself, captivated fans to the point that it topped iTunes' top song charts in 105 countries (109 countries as of July 23), and V beat Adele to become the number one artist in the history of iTunes.
The success of "Sweet Night," which has succeeded in all-kill on the Arab and European continents and now has only 10 leaders left, elevates the status of K-pop to the next level, further raising expectations for V's first mixtape.